Innovative approaches to moving practical learning online
A major challenge of the move to remote learning has been how to teach practical subjects. Here, Lesley Saunders and Lucy Kirkham discuss how they adopted a combination of online, blended and socially distanced teaching for a large nursing course
Sheffield Hallam University
20 Jan 2021
1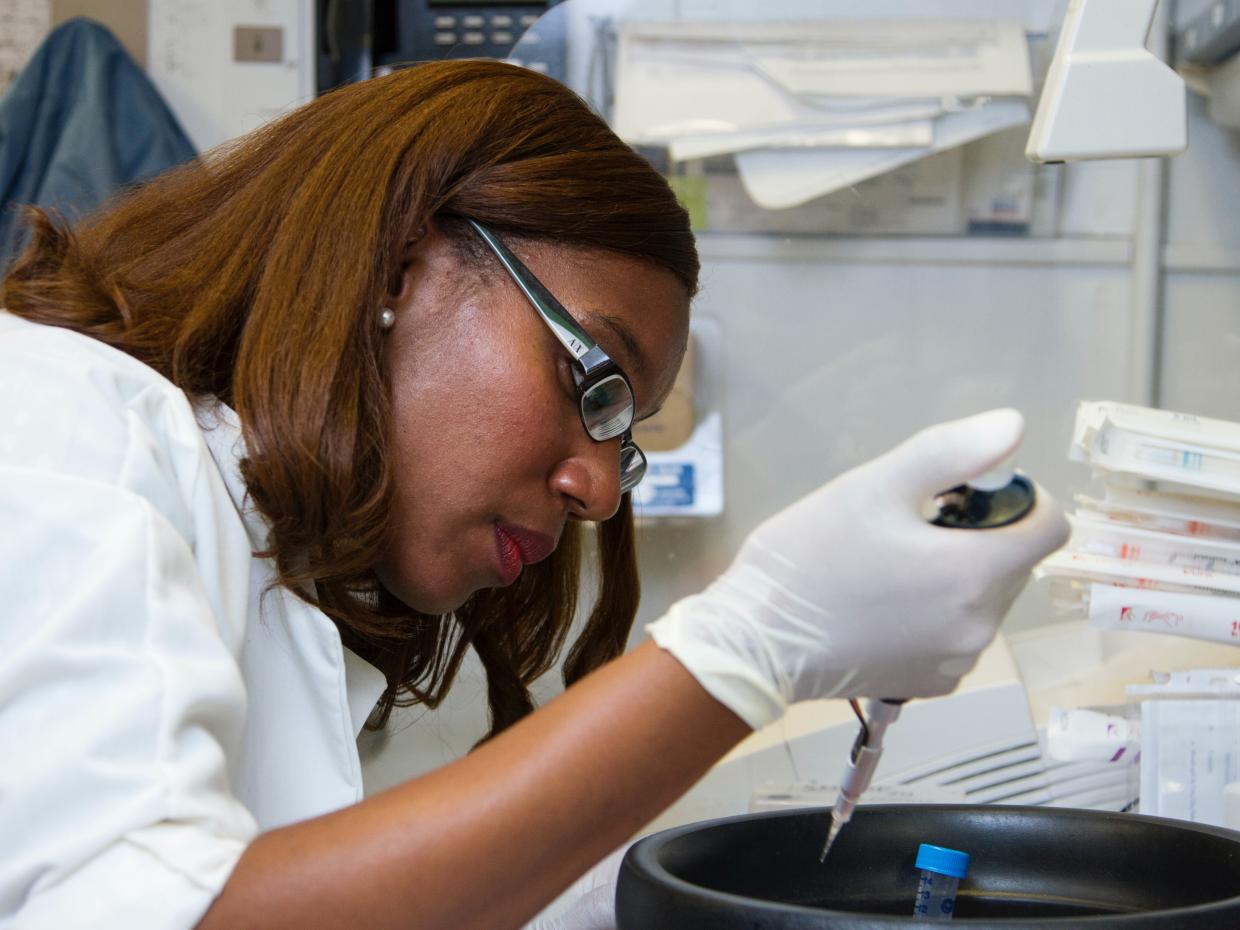 While the move to online teaching has been difficult for most in higher education, it has been especially challenging for courses requiring practical, hands-on learning, such as STEM subjects, medicine and nursing. Many thought it was not possible, but we now know that with careful planning, hard-working staff, willing students and innovative teaching methods, it can be done.
Faced with overhauling our about 2,000-strong three-year nursing programme to make it Covid safe, we adopted a combination of online, blended and socially distanced teaching models.
Here are key lessons in how we tackled this challenge to ensure that our students could continue working towards completion of their course.
Flexible course design
For any subject requiring workplace placement experience, there is a requirement to adopt a degree of flexibility in programme plans and course design.
As social distancing has prevented much face-to-face teaching, we have reorganised our teaching materials and methods of assessment for online delivery.
The ability to deliver teaching asynchronously is key. Many of our students now have other commitments, such as caring for families and homeschooling children.
Screencasts or Panopto resources have been developed to produce recorded lectures with slides.
We have used Microsoft Sway or Adobe Spark books to convert presentations into self-directed workbooks. This has enabled students to decide how and when to study the materials and has acknowledged the variety of individual learning styles. At the end of each week, sessions are held with two lecturers, and case studies and scenarios are used to enable students to test their prior learning with the lecturer present.
Synchronous delivery is equally valuable. Students still require the opportunity to feel as if they are having a classroom experience. Videoconferencing facilities have enabled us to continue with face-to-face teaching. The use of breakout rooms within these facilities has enabled the continuation of group work.
Digital poverty was a consideration, and funding was provided for laptops and other IT facilities as needed.
Managing 'real world' placements and experience
Placement opportunities, key to health programmes such as medicine, nursing and allied health professions, have been drastically reformed because of the impact of the pandemic. For programmes leading to professional registration, there's a need to be agile and flexible in the way programmes are delivered.
Students in their third year of study were asked to opt into a paid placement for the remainder of their course. First-year students were removed from placement completely. We were required to flex our programmes to allow our first and second years to experience more theory content, and for our third years to continue with placement experience.
Each of our students has an academic adviser, a lecturer who will offer academic and professional support to a group of 15 students. Academic advisers met with their students weekly wherever possible, particularly third-year students who were now not only part of the workforce but also required to continue their studies to ensure the maintenance and growth of the healthcare workforce.
Simulated placements
To mitigate the reduction in placement opportunities, and ensure the continuity of placement experience, we have developed a simulated placement facility.
As part of this facility, we are using the Oxford Medical Simulation platform. This offers a virtual clinical environment with scenarios specific to profession. The students can explore a scenario in real time, select the most appropriate treatment and exercise their clinical decision-making. They can work through a simulation scenario with the support of a lecturer. The package allows the grading of ability to recognise and treat the patient in the scenario, and students are able to improve their grade with practice.
Fostering peer support
The introduction of remote learning has meant challenges for the fostering of a sense of belonging and community for our students, and we have been cognisant of the effect on mental well-being.
Peer support activity has been crucial in overcoming this. Much of this peer activity has been instigated by the students themselves. Second- and third-year students have been engaging with first-years to share experiences and alleviate anxieties. Student representatives have been proactive in arranging and facilitating online social activities.
Summary of key things to consider when moving practical courses to fit online and blended teaching models:
Protecting and promoting the sense of community

Opportunities for synchronous and asynchronous learning experiences

Prioritisation of student cohorts with work placements

Academic and pastoral support

Optimising the use of information technology
Lesley Saunders is principal lecturer in nursing and midwifery, and Lucy Kirkham is senior lecturer in adult nursing, both at Sheffield Hallam University.
If you found this interesting and want advice and insight from academics and university staff delivered direct to your inbox each week, sign up for the Campus newsletter.