How block teaching supports students from under-represented groups
Shorter, more immersive units are helping raise attainment and success for students with complex and diverse needs
Southern Cross University
28 Jul 2022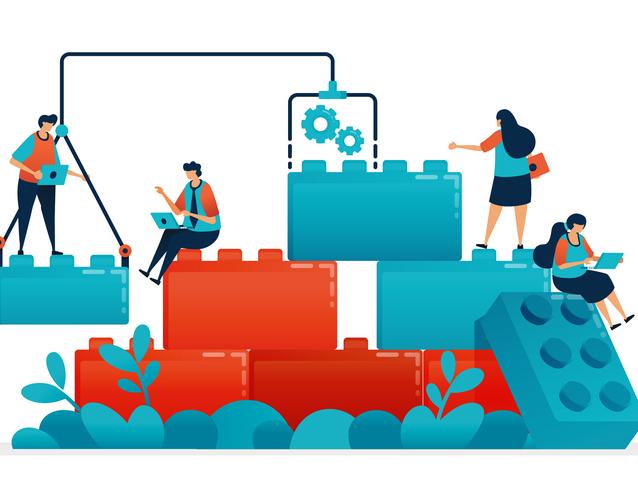 Universities are forever looking for ways to support more students to stay with and succeed in their studies. Some institutions are innovating their educational delivery model to improve student success. One model attracting interest is block or immersive scheduling.
Block or immersive models, which draw on active learning pedagogies and more blended forms of on-campus and online learning, can benefit all students. But those from under-represented groups, in particular, benefit from the greater focus, fewer competing demands and more active learning of these transformative models. Block models are making a difference in supporting more students to achieve their educational goals in a complex post-pandemic era. 
How

do block models improve student success?
Block teaching replaces the traditional semester model with one that allows students to study just one or two units at a time (rather than four) over vastly shorter teaching periods. When Southern Cross University (SCU) moved to an immersive scheduling model in 2021, we replaced a 13-week trimester model with six-week modules and focused, active, guided learning.
SCU has more students from under-represented groups in its programmes. Typically, 75 per cent of our students do not arrive straight from school, 60 per cent are the first in their family to study at university, 42 per cent live in regional or remote Australia, 41 per cent study online, 18 per cent are international students, and nearly 5 per cent of our students identify as Aboriginal or Torres Strait Islander (which is high for an Australian university). Our students are distinctive. We wanted a model that met their distinctive needs and created the conditions for their success.
In its first year of piloting, the Southern Cross Model in pathway and undergraduate programmes (including the Diploma of Civil Construction and Bachelor of Business and Enterprise) was a success. Grade point averages for pathway and undergraduate students increased, and success rates increased by more than 18 percentage points. Students in our bridging programme, made up of large numbers of students from under-represented groups (such as low socio-economic status, regional and first-in-family), increased by almost 19 percentage points. The most pronounced increase in success was for online students, whose success rates improved by 27 percentage points.
We are not alone in this positive experience with a block model. A recent report from Victoria University in Australia on their block model indicates that fail rates in STEM disciplines fell by 9.2 per cent. The decrease was more pronounced for students from Australian government-defined equity categories, at 9.8 per cent overall. Larger decreases were seen among students from non-English-speaking backgrounds (14.5 per cent) and low socio-economic status areas (12.7 per cent). Students who were first in their family to attend university, students with a disability and females in STEM also recorded lower fail rates in the block model.
Why are block models popular?
An increasingly diverse range of students now participate in and benefit from a post-secondary education. The characteristics of university student bodies have changed. For example, in Australia in 2019, about 36 per cent of commencing domestic students were aged 25 or over, while 26 per cent were enrolled as online students, and some 32 per cent were enrolled part-time. These changing demographics have heightened a responsibility on the part of HE institutions to reconsider and improve how they can best deliver education to an increasingly diverse range of students.
Why do under-represented students thrive in block models?
The more focused nature of the delivery reduces complexity in students' lives. In blocks, students juggle fewer competing assessment tasks. They only manage one or two assessments at any one time, in contrast to the three or four tasks they are often required to work on in traditional semester-based models. Studying only two modules at once also allows students to immerse themselves and concentrate on one or two topics of study rather than having to develop knowledge and skills across four modules at any one time. Ahmed, a pathways student who had previously tried studying in the traditional model, reflected:

"I remember trying to juggle four subjects was hard. So only focusing on two was a big relief for me."
The interactive and responsive design of online modules gives feedback during learning. The online components of the block learning experience require a more active and engaging form of learning from students than does the passive reception-of-information approach used in traditional lecture formats. Also, through well-designed online learning activities, block models let students know whether they have understood the content and are on track to developing the skills covered as they progress through the learning journey in real time. They also find out where they need to improve. With block learning, students no longer have to wait for assessments to be handed back at week three or four in the semester. Jackson, a student in the Bachelor of Business and Enterprise, described how the modules assisted his learning: "Just the little things where every so often there's like a little activity where you go to try and match the word to the right context and just things like that to really reinforce what you're learning."
Shorter modules allow students to develop confidence in their ability more quickly. Because the online learning modules are interactive, with feedback built in throughout, students see their successes as they go, day by day.

Shorter terms mean students achieve milestones quickly.

Students tell us that this gives them greater confidence, earlier. Lexie, also from the Bachelor of Business and Enterprise, commented that "having all these different resources together as well as having that feedback, it helped piece all the bits together and helped us gain a deeper understanding".
Block models represent more than a calendar change in how courses are designed and delivered. As John Weldon writes, they necessitate a shift in the way content and assessment are designed and delivered. Many institutions using block models have stopped lectures. Imagine not having to go to campus to listen to someone read at you for two hours at 8am on a Tuesday morning! It's radical, we know. Lectures can be very powerful, but are they the most effective way to deliver content? In the digital world we live in, it is hard to see how they could be.
Rethinking content and its delivery is a fundamental element of every block model.
Thomas Roche is pro vice-chancellor for academic quality; Liz Goode is a lecturer in the Academic Portfolio Office; and Erica Wilson is pro vice-chancellor for academic innovation, all at Southern Cross University, Australia.
If you found this interesting and want advice and insight from academics and university staff delivered direct to your inbox each week, sign up for the THE Campus newsletter.