Hosting industry professionals: embedding vocational skill-building into higher education
Liam Jarvis sets out three common pitfalls and three points of advice for facilitating productive encounters between students and industry professionals in higher education

12 Nov 2021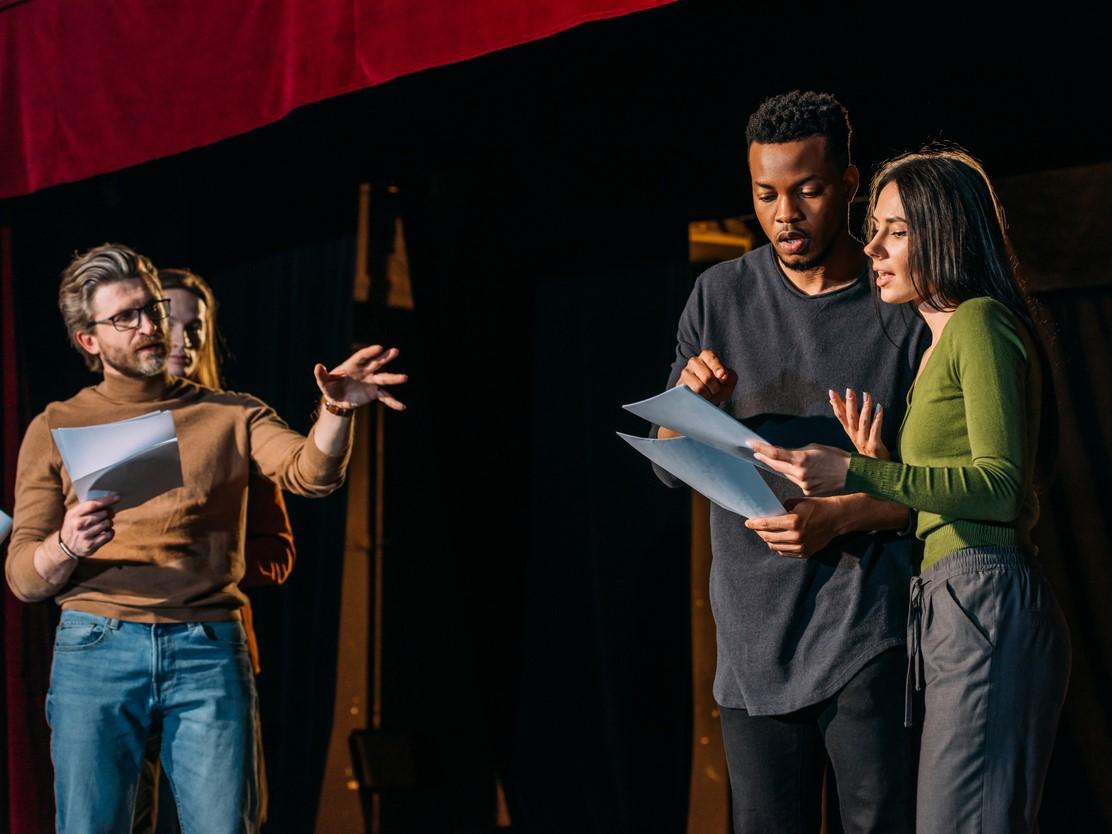 Before becoming a lecturer, I worked as a freelance professional theatre director for 15 years. Occasionally, I was invited to work in higher education institutions as a guest practitioner.
I remember once being left with minimal support or oversight to coordinate 40 master's students I'd just met. The students had been provided with little context surrounding who I was, what we would be working towards over our week of collaboration, or what benefits might be gained from their participation.
This opportunity had been pitched to me as a chance to undertake research and development for a new touring theatre show with student support, but this had not been articulated to the students. There was no institutional framework for the event and student expectations weren't managed in advance, which meant an uphill journey for me to ensure that the learning benefits were clear.
With effective facilitation, collaborations between students, teachers and industry professionals have significant advantages. Inviting guests or companies to work with students through intensive practice can be an excellent way to cultivate the soft skills essential to employability. Personal experience has taught me that there are also pitfalls when hosting industry professionals in universities, but many are negotiable or avoidable.
Here, I identify three common pitfalls and three key pieces of advice for tutors who wish to host industry professionals and embed vocational skill-building within an academic setting:
Common pitfalls of industry-student collaborations
1.

Asymmetrical benefits
The desire to meet institutional "employability" agendas by brokering encounters between industry professionals and students can lapse into students feeling exploited for their labour. This can occur when the encounter is not designed and managed with due care to clarify the benefits for all stakeholders involved in advance. Be explicit about the potential learning gains for students who engage with the project.
2. Guest professionals as teaching relief
Guest practitioners can sometimes be viewed as teaching relief for permanent staff, who may already be managing significant teaching workloads. But lack of support for an external practitioner from an internal point of contact who knows the culture of an institution can leave them ill equipped to deal with complex matters, ranging from ethical policies and procedures, such as protocols around staging intimacy in performance, to the special educational needs of individual students.
3. Calls to contribute without context
Guest contributors often don't have the full context of how their specific input might engage with the wider learning outcomes of a course or module as a whole. So how might they be supported and given adequate context to make their input more meaningful?
Key advice for those coordinating industry collaboration
1.

Set a clear brief for both industry professionals and students
Approaching the design of learning activities collaboratively can be an effective means of establishing a clear focus and structure when external practitioners are central to their delivery. Careful curation and setting clear aims for an invited professional is important, especially if their contribution sits within the context of a specific module.
I have found it useful as a host to help ensure that the learning activities constructively align with a module's learning outcomes. Planning meetings with a practitioner before their engagement have been essential to discuss over-arching aims. This planning time should be reflected in the practitioner's fee.
I  have also created mini-handbooks and guides to introduce the visiting practitioner's biography, to clarify the rationale for their involvement, to outline learning outcomes and rubrics, to set preparatory tasks, and to frame expectations for their involvement. This includes clarifying what they are not responsible for; for example, student queries that require detailed institutional knowledge, such as signposting pastoral support, should always remain the responsibility of the internal tutors and supervisors.
2.

Share learning widely
Designing, organising and managing learning events that involve external partners can be very labour intensive, so telling the story of what happened is crucial. In my pedagogic practice, disseminating the process and its outcomes when students collaborate with theatre companies or directors has taken various forms. These include articles that gather testimonials from multiple perspectives and interviews or blogs to share unique student insights.
Where resources have permitted and participants have consented, we have created mini-documentaries that invite all stakeholders to reflect on their experiences and share what they see as the key learning benefits with our wider learning community in public-facing forums.
3. Recognise and address the needs of external freelancers
A common complaint I see on social media concerns delays in payment for freelance creative industry professionals who've undertaken engagements in universities. There can often be a tension between HR mechanisms for paying non-permanent staff, which can be cumbersome and slow, and freelancers who rely on timely payment for services rendered. Liaising closely with HR and admin staff and being transparent with external practitioners early on about when payment can be expected is vital to establish trust and maintain good relations.
Feedback from my students has shown that engagement of professionals from industry can be enormously impactful. Effective hosting and careful facilitation to remove the kinds of barriers I experienced in my early professional life can contribute to the cultivation of strong relationships between students, staff and industry professionals and ensure that the full potential of these encounters is realised.
Liam Jarvis is a senior lecturer and co-director of the Centre for Theatre Research in the department of literature, film and theatre studies at the University of Essex.
He has been shortlisted for Innovative Teacher of the Year at the THE Awards 2021. A full list of shortlisted candidates can be found here with the winners due to be announced at a ceremony on 25th November.
Academics and university leaders from across the UK and Ireland will come together at THE Campus Live UK&IE to talk about institutional strategies, teaching and learning, the student experience and more. Join us for this two-day event in London.