Fostering module consistency to aid learning
Maurice Kinsella and John Wyatt explain how to keep a level of consistency throughout course modules that helps students achieve the desired learning outcomes
University College Dublin
29 Apr 2021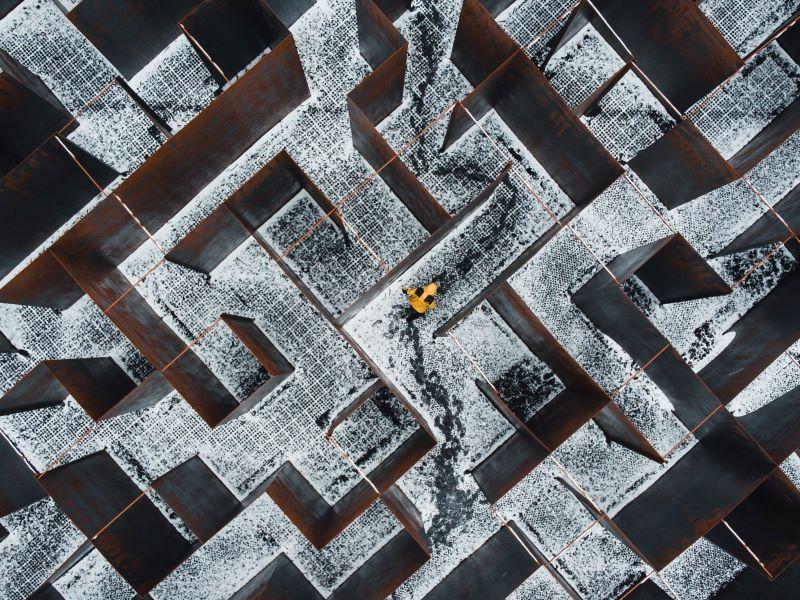 Modules: pseudo-gatekeepers of student engagement?
A primary responsibility of higher education institutes is to support students across all aspects of their chosen programme – academically, administratively and pastorally. This requires high-quality management with the strategic vision to provide direction, structure and stability to students as they navigate their way towards their personal and professional goals.
Here, the content and design of modules, and how they are delivered to students – that is, module coordination – is pivotal. Programmes are made up of distinct yet connected modules that act as pseudo-gatekeepers of student engagement, providing the teaching and learning resources to unlock student success.
The delivery of teaching content via virtual learning environments (VLEs) presents new insights into why consistent and proportionate module engagement is critical to student success and, importantly, the relative capacities of online interfaces in achieving this goal.
Supporting student engagement requires more than unreflectively transposing in-person teaching strategies to digital domains – a "legacy trap" that continues to hover over the management of this transition. There is a need for intellectual honesty in critiquing current VLE "best practice" and creating student engagement experiences that uphold the sense of cohesiveness and community taken for granted in on-site delivery.
Managing module consistency
Avoiding module silos is a priority. Management practices that acknowledge the interdependence of modules at programme level and harness the capabilities of a shared digital infrastructure contribute to this goal.
The result is greater standardisation in the VLE engagement experience, and easy navigation of the different programme components. One way of advancing this process is by considering modules' function, form and fit.
Module function is the overriding purpose – understanding its meaning and merit as a student endeavour. This involves having clarity in what it seeks to accomplish; why it is of educational and professional relevance; how it will achieve its intended outcomes; and conveying all of this to students through the strategies, tools and activities delivered.
Module form is the tangible configuration – creating a distinctive, cohesive and interactive educational experience. This involves bringing together the constituent components of a user experience that prizes usability of the interface, effectiveness of the teaching resources and efficiency of students' efforts.
Module fit is the integration into the programme it occupies – concretely aligning with, yet providing a distinctive contribution to, the broader programme syllabus and the strategies necessary to meet learning outcomes. This involves ensuring that students feel confident that their in-module efforts can tangibly contribute to more general educational and development outcomes of their course.
Recommendations
Initiatives at programme level can provide a fertile ground for cultivating VLE consistency. Steps can include constructing basic module templates; employing multidisciplinary contributions from instructional and user-experience designers when creating module resources; facilitating module coordinator "best practice" sessions; creating and disseminating guidelines on local forums; and hosting digital integration workshops.
Building on the three Fs model, there are specific ways that module coordinators can manage digital domains to heighten consistency.
Programme connectivity: Provide a standardised in-module resource that explicitly details programme information, such as course overview, agenda and structure, module options, learning approach, codes of conduct, and ancillary services and supports.
Meta-information: Provide module orientation and navigation resources on the dashboard, for "at a glance" familiarisation. This can include cognitive considerations such as module design and delivery, information resources, and learning arcs and outcomes; behavioural considerations, such as timetables, roles and responsibilities, and tasks and assignments; and social considerations, such as staff information and contact details, communication procedures, and peer forums.
Standard structure: Use similar dashboard templates and navigation panels, and arrange lectures, learning materials, announcements and assignments into clearly described folders, for instance chronologically or thematically, to enable easier location and identification of resources.
Content benchmarks: Upload a baseline of content that broadly adheres to quality and quantity guidelines established at the programme level. This includes volume of lectures, both synchronous and asynchronous, learning materials, differentiating between primary, secondary and supplementary resources, activities and learning outcomes.
Module delivery: Optimise available VLE tools and architecture when teaching or interacting with students, approaching the module as an active, evolving engagement resource, rather than a static information storehouse.
Module interaction: Deliver accessible, clear and regular communication and feedback to students, alongside offering virtual office hours.
Conclusion
Module silos are a barrier to seamless inter-module connectivity. Effective management creates a cohesive and collaborative VLE infrastructure that fosters consistency in student engagement practices. It is not about pedagogical prescriptivism as different modules will require distinct teaching syllabuses, content, structure and activities appropriate to their needs. Rather, the end game is striking a balance between uniformity and individual expression. This comes down to fostering simultaneously, programme-centric and module-centric goals within each VLE module. With the foundational considerations of function, form and fit in place, module coordinators are freed up to develop their distinctive approach to managing and teaching their modules, and to enjoy the possibilities of working in a continually innovating digital domain.
Maurice Kinsella is a research assistant, John Wyatt is a project manager and Niamh Nestor is a student advisor, all at University College Dublin.