A blueprint for an engaging and student-centred online degree  that works 
Sue Brown and Karalee Dwyer explain how to approach online education to ensure it is not just an adaptation from face-to-face delivery but purpose-built for better learning outcomes
Federation University Australia
12 Apr 2021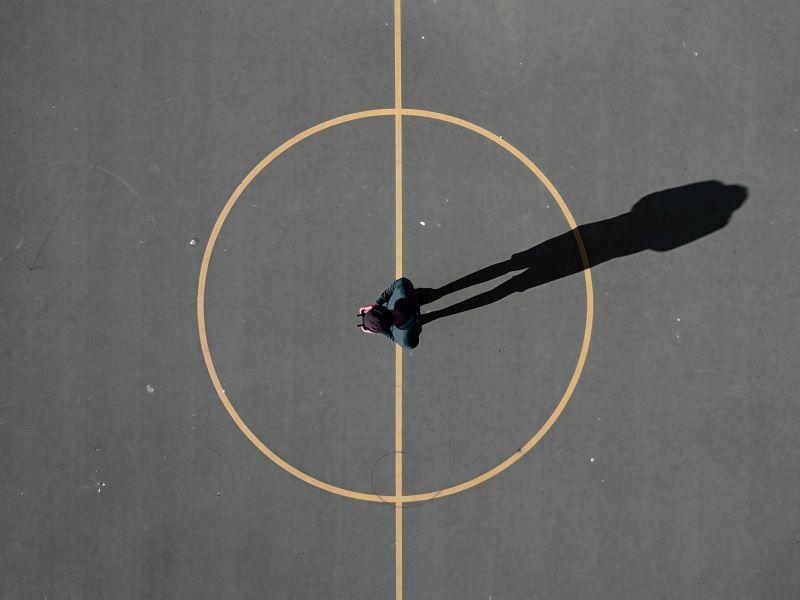 The increase in online learning and teaching for students, teachers and universities across the globe has been challenging. But it has also sparked experimentation and highlighted how important it is to design online education from its inception. So how do we make sure that the online education we deliver is not just an adaptation from face-to-face delivery but purpose-built for better learning outcomes?
Designing a successful online degree means you have to think outside the box and challenge the conventions of traditional teaching, keeping these considerations at the forefront:
Effective pedagogical practices

Deliberate online design

Technology: enabler and barrier.
Before technology, always pedagogy!
Technology provides innovative ways to educate, but effective pedagogical practices still underpin education. At the heart of good education, traditional or online, is the application of a backwards-design approach. Purposeful, industry-guided learning outcomes are the foundation of student success, and all content, activities and assessment tasks must be constructively aligned to achieve these outcomes.
Focusing on scaffolding assessments in relation to increasing expectations and complexity as students progress allows them to be guided appropriately and supported throughout their entire learning journey. The process of scaffolding assessment tasks through formative learning activities allows students to receive informal feedback, providing them with opportunities to refine required knowledge, skills, and academic and digital literacies.
The foundations have been laid. Now, how do I design for online?
Designing education for the online environment from inception is vital. Considering the user experience when designing how teaching and learning will be structured is important. In a highly technological world, usability and accessibility are key features of design. Navigation should be intuitive and ensure a positive user experience that allows students to transition into the online environment in a supported manner.
Transforming education digitally isn't a "lift and replicate" process; it requires careful design and development of the online environment, learning materials and activities, spaces for regular communication and collaboration, and integration of support resources.
At the heart of successful online learning is engaging delivery, regular teacher and peer engagement, and opportunities to connect learning with real-world experience. Traditional formats of teaching, such as tutorials and lectures, do not always translate digitally. Chunking content into shorter, accessible materials with clear learning outcomes helps to categorise, improves flexibility, and increases student engagement.
Regular teacher and peer interactions are critical in online education, and opportunities for communication and collaboration, and development of communities of practice, must be carefully configured in the online space.
Technology is an enabler, but not always a simple one
Technology has been a wonderful facilitator of accessible education and staying connected for some time now, and with the pandemic, we have seen new and innovative technologies and practices emerge.
We have been inspired as more and more students and educators of varying digital capabilities share their knowledge, skills, learnings, challenges and experiences in the online environment.
Real-time sessions where technology has allowed teachers and students to see one another's smiling faces and that continue to build supportive educational relationships have challenged and rewarded us. A combination of asynchronous and synchronous teaching methods remains highly valuable in promoting effective online education.
While technology can facilitate easier engagement and accessibility, across countless communication platforms, to support education, it is not always a straightforward process.
When considering online education, teachers must give thought to the integration of different technologies. The support and maintenance of them to provide updates, versions and add-ons are important. Careful consideration also needs to be given to accessibility and copyright compliance.
Ultimately, everyone learns at a different pace and technology is a core element of ensuring all students have access to the digital learning environment to support their studies. The digital literacy skills required for online education also help to develop students' employability in an increasingly digital age.   
Pedagogy and technology – the future
Universities drive vital industries, are hotbeds for creativity and innovation, and are responsible for producing individuals with the skills and qualities necessary to navigate an increasingly complex global commercial community.  
Given this, it would make sense for businesses and industries to seek graduates that have digitally focused skills as well as strong interpersonal skills.
Courses that have sound pedagogical practices, and are designed from the beginning to be delivered online, have the ingredients of an enriching educational experience that includes more quality student-teacher interactions and a wide range of content-delivery methods outside the traditional lecture and tutorial formats. 
The future is transforming how we deliver education through planning and deliberate design, providing increased study options for students and innovative delivery models. More importantly, it is driving a much stronger focus on student learning needs in the digital environment – flexibility, contemporary access to global content, and industry partnerships – to ensure graduates are employment ready. 
Sue Brown is director of international sport management and Karalee Dwyer is the learning designer for international sport management, both at at Federation University Australia.