Eight ways UK academics can help students and researchers from Ukrainian universities
From joining a working group to mentoring and collaborating, UK scholars can support Ukrainian scientists and make a difference, no matter how small
University of Stirling
,
University of Bristol
,
University of Liverpool
26 May 2022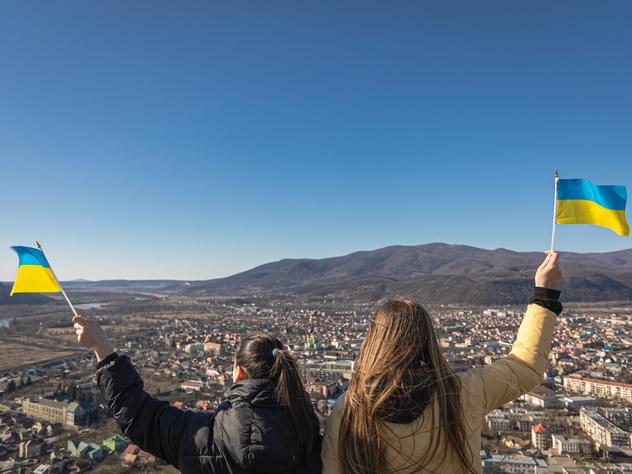 The Russia-Ukraine war has affected every industry, including higher education in Ukraine, and the staff and students at its universities. The UK's immigration policy and its geographical location meant that the UK sector was slower to respond to the crisis than its European Union counterparts. However, UK universities are well positioned to be at the forefront of supporting the Ukrainian academic community.
Feeling helpless? Here are eight tips on how you can make a difference, even if only small.
With the small steps outlined above you can make a big impact supporting Ukrainian colleagues and students. As academics we have an opportunity to respond to the needs of the Ukrainian academic community in an informed and compassionate way. Let's do it. 
Anna K. Bobak is a Leverhulme early career fellow in the department of psychology at the University of Stirling; Valentina Mosienko is an MRC fellow and lecturer in neuroscience at the School of Physiology, Pharmacology and Neuroscience at the University of Bristol; and Igor Potapov is a chair in computer science at the University of Liverpool. All are members of Science for Ukraine. The UK branch is coordinated by Anya Skatova at the University of Bristol. For the list of Science for Ukraine international coordinators and members, click here.
If you found this interesting and want advice and insight from academics and university staff delivered direct to your inbox each week, sign up for the THE Campus newsletter.