Don't let Covid disrupt bonding with overseas students
We will need to work harder than ever to create meaningful interactions between international and domestic students in pandemic times, says Futao Huang

8 Apr 2021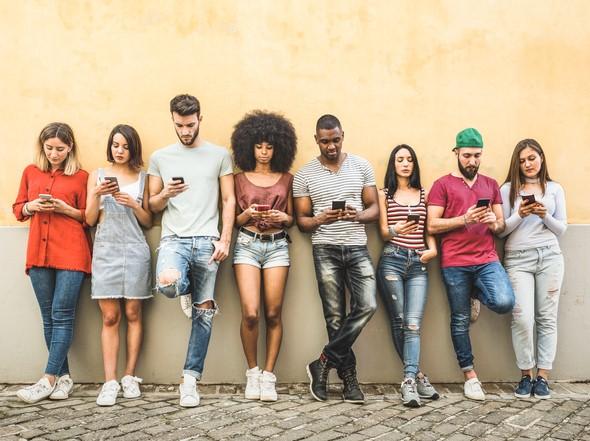 It's an unfortunate fact that the global spread of Covid-19 has significantly reduced interactions between international students. Most can no longer travel to destination countries to receive in-person educational programmes, live with their peers or participate in extracurricular activities.
Although interaction between international and domestic students is shown to have psychological, social and academic benefits for both parties, international students desire and expect interaction to a greater degree than domestic students, who tend to be more passive and less interested in initiating communication with their international peers.
This suggests that significant intercultural interaction is unlikely to occur spontaneously to any great extent, meaning that host universities and their staff need to play an active, interventional and central role in initiating and promoting such interaction.
In terms of formal teaching and learning activities, it is important for academic staff, tutors or instructors to create and enhance interaction between the two groups of students. To this end, some academic staff might need to change their attitudes towards online teaching and learning activities and realise they can be an effective way to help create interaction between international and domestic students virtually.
At course level, instructors need to make more effort to work out strategies relating to in-class group work and tutorial groups by mixing the two groups of students together, planning for both groups to meet and communicate regularly both inside and outside of lecture rooms, via emails or by working together on assignments virtually − and evaluating these activities.
It is also helpful for staff to develop easy, appropriate and reliable communication platforms on which the two groups of students can interact without any difficulties. It must be remembered that some software and platforms are not allowed or difficult to access in certain international students' home countries. For now, it seems that Zoom is an ideal communication platform because it is free, reliable and enables students to engage in synchronous learning experiences and communicate at the same time.
Also, for international students who live in vastly different time zones, time differences pose practical challenges to attending their course and communicating with domestic students live. As such, many instructors are already creating asynchronous courses, though when doing so, it is worth considering whether, if various students have difficulty adhering to the original schedule of the course, it could be a good idea to divide domestic students into small groups according to both groups of students' schedules and ask them to engage in communication in a more flexible form.
Alternatively, you could provide recorded lectures for international students who cannot attend the class live and ask those who are able to watch recordings at the same time to engage in interaction between themselves. Whatever your method, be sure to provide regular guidance and comments on the interaction between international and domestic students and share them with all students in live classes, via email or by other means.
When compared to in-person teaching and learning activities, virtual learning and working now require academic staff to work harder than ever on creating common ground in terms of cultural knowledge and experience for the two groups.
Certainly, considering the risk involved for some international students in communicating with their domestic peers about religious and political topics while in their home countries, instructors need to take precautions to avoid teaching and discussing some sensitive topics live with international students or sending recorded lectures relating to these topics to them, not to mention the need to pay a great deal of attention to protecting their privacy.
Despite so many limitations and difficulties, it is still possible, and perhaps more important than ever, for international students' hosting universities and their academic staff to create and enhance communication between international students and their domestic peers through a variety of extracurricular activities.
On the hosting side, tutors should try to create more time and opportunities both in and out of class for students from different parts of the world to understand and impress each other with their talents, interests and passions − and to see what the two groups can engage in together virtually.
There is little doubt that achieving successful interactions between international and domestic students requires huge effort and collaboration on all sides, from the institutions themselves to the academic and support staff, as well as the two groups of students. But make no mistake, if we are to see more of the undoubted positives that students receive from such work, it is the hosting institutions that need to be the driving force.
Futao Huang is a professor at the Research Institute for Higher Education at Hiroshima University and co-investigator on the Centre for Global Higher Education's global higher education engagement research programme.