VSB - Technical University of Ostrava
World University Rankings 2020
Impact Rankings: Affordable and clean energy 2020
17. listopadu 2172/15, Ostrava, 708 00, Czech Republic
VSB – Technical University of Ostrava
Founded in 1849, VSB - Technical University of Ostrava (VSB-TUO) is a Czech public university with a long tradition in high-quality engineering education and research. These traditional core values have been continually updated to reflect current state-of-the-art technologies and the ever-evolving needs of industry. VSB-TUO has strong links to industry and thrives on applied research, in cooperation with companies and institutions worldwide, in finding innovative solutions to modern day issues.
Study at VSB-TUO places an emphasis on practical training, whilst investigating real problems from today's state-of-the-art industries, using the latest software and instruments. In many subjects 50% of the coursework is practically oriented, perfectly complimenting the advanced theoretical instruction, and ensuring that graduates have gained the education and experience sought by employers the world over.
Research and Development is integral to the activities of VSB-TUO. The University's science and research strategy is based on four fundamental pillars:
Engineering and Technology
Electrical / Mechanical / Materials / Civil / Safety and Security / Biomedical and Biomechanical / Environmental and Brownfields Management / Chemical / Geological / Geodesy and Geoinformatics / Automotive / Acoustical / Transport Technology and Technics / Nanotechnology / Additive Technology
Computer Science and Cyber Physical Systems
Artificial intelligence  / Machine Learning / Computer Vision and Image Processing / Software and Process Engineering / High-Performance Computing  / High-Performance Data Analysis / Computational and Applied Mathematics / Industry 4.0 / Robotics
Renewable Energy / Energy Accumulation / High-Capacity Storage Systems / Artificial Intelligence in Energy Management / Energy Diagnostics / Electromobility / Energy Raw Materials and Their Processing
Economic and Financial Processes
Economics / Finance / Management Science / Business Administration
VSB-TUO utilises several research centres across these fundamental pillars, partially funded by the European Structural and Investing Funds, including IT4Innovations National Supercomputing Centre (IT4I), CENET (a centre for  research into the use of alternative and sustainable energy), and several other research centres which are listed below.
IT4I operates the biggest supercomputing facility in the Czech Republic. The Euro HPC petascale system, to be installed in 2020, is among the most powerful HPC systems in Europe. The facilities of IT4I are currently used by researchers from all university departments for demanding computational tasks such as 3-D modelling of floods and natural disasters, modelling of real-time traffic situations across the entire Czech Republic, and designing the aerodynamic properties of vehicles.
CENET conducts applied interdisciplinary research into the field of next generation and alternative energy. CENET has unique laboratory facilities and equipment. It is staffed with experienced researchers who work on the development of secure and reliable energy platforms to ensure energy self-sufficiency and raw material self-reliance within a region or country. This is motivated by efforts to make an effective use of waste, and exploitation of local renewable resources. The concept is supported by energy accumulation methods to control energy flow and the use of sophisticated artificial intelligence. The research and development at CENET is in accordance with national and EU energy concepts, and ranks among technologies of Industry 4.0.
VSB-TUO's Research Centres:
VSB-TUO's study programmes are built on a 170-year tradition. Currently there are almost twelve thousand undergraduates and graduates studying for degrees at Bachelor's, Master's and PhD levels in engineering, IT, technology, economics and business administration. Courses are provided by seven faculties:
VSB-TUO follows the standard European Bologna Declaration and the European Credit Transfer System. This allows for ease of mobility for students via credit recognition. VSB-TUO has also been awarded the ECTS Label and issues the Diploma Supplement Label, which allows for international recognition of its Bachelor's, Master's and PhD degrees.
Currently, over two thousand international students enjoy the opportunity to study a wide range of high-quality programmes taught in English.
Life in Ostrava
Ostrava is Czechia's third largest city, a centre of industry and a university town in which students comprise approximately 14% of the population. It is a vibrant student city full of cultural and entertainment options. Ostrava is in an excellent location with superb public transport links meaning you can walk out of your door and travel to five European capitals within 4 hours for less than €20. Ostrava is also home to the Colours of Ostrava and Beats for Love music festivals, which host artists from around the world every summer.
Campus Life
VSB-TUO has the largest central campus in the Czech Republic and one of the largest in Central Europe. The main campus of VSB-TUO is situated in the very pleasant surroundings of Ostrava-Poruba which is linked by excellent public transport to other parts of Ostrava, even at night.
The campus is connected by WiFi, and home to cafes, beach-volleyball and tennis courts, football pitches, in-line skating and cycling tracks, pubs, clubs, and all the places you need to study and relax.
VSB-TUO is also home to its own art gallery and library, The Prof. F. Pošepný Geological Pavilion and an Observatory and Planetarium, which offer a wide range of events which are open to the public. These include exhibitions, fairs, film screenings, talks, and activities for children and schools. Each year VSB-TUO also organises Art & Science, an event for the general public, which offers workshops led by the faculties and students, introducing scientific experiments, research and the work of the University.
Explore rankings data for VSB - Technical University of Ostrava
All ranked institutions have an overall score and 4 pillar scores. However for each pillar, only institutions ranked in the top 500 overall or the top 500 in this pillar have a publicly visible score
Key statistics
14.7

No. of students per staff

(1)

13%

Percentage of International Students

(1)

36 : 64

Student Ratio of Females to Males

(1)

13,381

Number of FTE Students

(1)
Video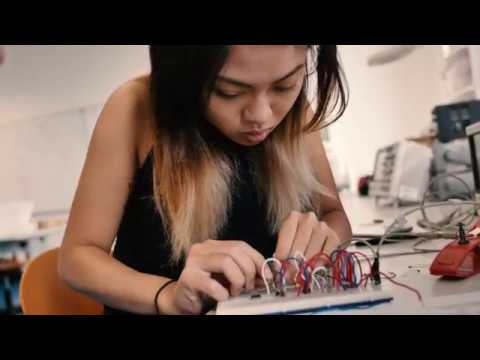 Subjects taught at VSB - Technical University of Ostrava
Computer science

Engineering & technology

Business & economics

Social sciences

Physical sciences

Arts & humanities