University of Science and Technology of China
=88th
World University Rankings 2022
51-60th
World Reputation Rankings 2021
15th
Asia University Rankings 2021
No.96 JinZhai Road Baohe District, Hefei, Anhui, 230026, China
Cradle of Excellent Minds
The University of Science and Technology of China (USTC) traces its origins to 1958 when the Chinese Academy of Sciences (CAS) established it in Beijing. It was founded under the goal to cultivate the country's most promising scientific and technological talent. In 1970, USTC was moved to Hefei, the capital city of Anhui Province. Ever since then, this prestigious research university keeps open arms for talents across the globe. Now the university is home to 16,600 gifted students, aspiring scholars and researchers as well as 2,250 faculty members.
A Historic City with High-tech Innovation
USTC has five campuses in Hefei, the capital and largest city of Anhui Province as well as one of the important national scientific research and education bases.
The city is located in the center part of East China, and its transportation system is well-developed. With the whole city's transportation system linked by airport, railway and highway, a solid transportation network is at your service. Thanks to rivers surrounding it, the livable city hosts temperate climate and picturesque scenery.
As a member city of the World Science and Technology City Alliance, Hefei is an innovative city with a long history and full of vitality. More than 1,000 R&D institutions have settled in Hefei, as well as a number of national-level key laboratories and cutting-edge scientific devices, making Hefei one of the core cities in the country's scientific development.
Exceptional Achievements in Research and Education
In 1978, the Graduate School of USTC was founded in Beijing, as the first graduate school in China. In the same year, the university set up the first "special class for the gifted young" , blazing a trail in the field of China's tertiary education. For more than four decades, the research-intensive program for exceptionally talented youth has fostered hundreds of successful scientists, researchers and technology entrepreneurs. Each year, the university admits only 1,880 freshmen, but for every 1,000 alumni, there is one academician and more than 700 go on to take master's or doctoral degrees, ratios far beyond any other Chinese university. 
USTC, a low-profile university aims high. It has 23 schools (including 6 research institutes) in the fields of natural science and social science, offeringxciting opportunities for students to discover more. It owns the most national labs and large-scale scientific facilities. It is the only university in China operating two national labs: the National Synchrotron Radiation Laboratory (NSRL), which is the first national laboratory in China, and the Hefei National Laboratory for Physical Sciences at the Microscale (HFNL), one of the six national research centers approved by the Ministry of Science and Technology (MOST) of the People's Republic of China. USTC has 12 national research institutes, 4 major national scientific research infrastructures, and 62 major provincial research institutes. It represents the highest level of China in fields of fire science, particle detection and electronics, brain-inspired intelligence technology, and speech processing.
International Prominence
USTC is dedicated to bridging the divide by promoting collaboration and building strategic relationship with world-class research universities and institutes.
In 2013, the signing ceremony of an agreement to reach a series of future collaborations among the C9 League, and the Association of American of Universities, the Australian Group of Eight (Go8), and the League of European Research Universities (LERU), took place in USTC.
Apart from it, international organizations such as the International Thermonuclear Experimental Reactor (ITER) and the European Organization for Nuclear Research (CERN) have all formed sustainable and strategic partnership with USTC. Meanwhile, the university has attracted prestigious research universities around the world including Oxford, Stanford and Princeton to develop collaborative relationship.
Students, faculty, and alumni
7,426 undergraduate students
5,641 graduate students
3,641 full-time PhD students
60,000 alumni in 133 countries
Academics
2,250 academic staff
749 full-time professors
797 associate professors
64 Academicians of CAS/CAE, including 62 current faculty
53 Changjiang Scholars, including 46 current faculty
Campus
23 schools in 5 campus, plus 1 new campus under construction 
Juan Arriaza
Guatemala
2018 MBA
"If you are in a university that is very international, it's very hard to get bored.
We have a lot of colorful opportunities to spend our time at USTC, like a dragon boat team, welcome party, new year party and such more."
Anna Artiukova
Russia
2019 PhD, Environment Science and Engineering
"I think USTC has great science resources. There are a lot of science lectures and forums such as Nobel Laureate lectures. It also has great atmosphere to meet some of the best scientists in China."
"USTC is the very pleasant environment to be in. The most impressive thing about it for me is the students, as they are absolutely top quality and they are working hard in cutting edge research."
Beata Drewnowska
Poland
English Teacher
"I've been more open minded now because I've met people from different countries, form different cultures. If you want to meet great interesting people and if you want to learn something new, just come to USTC."
Explore rankings data for University of Science and Technology of China
All ranked institutions have an overall score and 4 pillar scores. However for each pillar, only institutions ranked in the top 500 overall or the top 500 in this pillar have a publicly visible score
Key statistics
7.3

No. of students per staff

(1)

16,718

Number of FTE Students

(1)

5%

Percentage of International Students

(1)
Video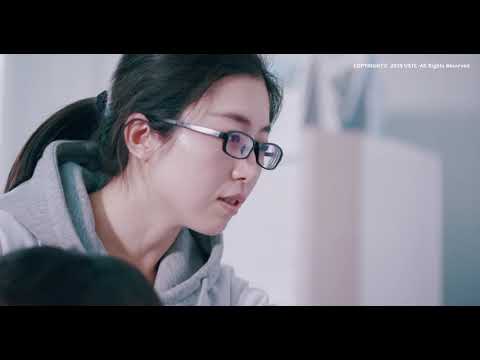 Subjects taught at University of Science and Technology of China
Business & economics

Physical sciences

Engineering & technology

Law

Life sciences

Computer science

Clinical, pre-clinical & health

Social sciences