Cradle of Creative Minds
The University of Science and Technology of China (USTC) traces its origins to 1958 when the Chinese Academy of Sciences (CAS) established it in Beijing. It was founded under the goal to cultivate the country's most promising scientific and technological talent. In 1970, USTC was moved to Hefei, the capital and the largest city of Anhui Province. Ever since then, this prestigious research university keeps open arms for talents across the globe. Now the university which is composed of six campuses is home to 27,005 gifted students, aspiring scholars and researchers as well as 2,244 faculty members.
A Historic City with High-tech Innovation
In the past 20 years, the unique city has increased its GDP by over 2,600%, becoming the country's 20th richest city in 2020. In the same year, Hefei was also recognized as the third most attractive city in the eyes of foreign talent, according to the Chinese State Administration of Foreign Experts Affairs.
The city is located in the center part of East China, and its transportation system is well-developed. With the whole city's transportation system linked by airport, railway and highway, a solid transportation network is at your service. Thanks to rivers surrounding it, the livable city hosts temperate climate and picturesque scenery.
As a member city of the World Science and Technology City Alliance, Hefei is an innovative city with a long history and full of vitality. More than 1,000 R&D institutions have settled in Hefei, as well as a number of national-level key laboratories and cutting-edge scientific devices, making Hefei one of the core cities in the country's scientific development.
Exceptional Achievements in Research and Education
In 1978, the Graduate School of USTC was founded in Beijing, as the first graduate school in China. In the same year, the university set up the first "special class for the gifted young" , blazing a trail in the field of China's tertiary education. For more than four decades, the research-intensive program for exceptionally talented youth has fostered hundreds of successful scientists, researchers and technology entrepreneurs. Each year, the university admits only 1,880 freshmen, but for every 1,000 alumni, there is one academician and more than 700 go on to take master's or doctoral degrees, ratios far beyond any other Chinese university.
USTC, a low-profile university aims high. It has 23 schools (including 6 research institutes) in the fields of natural science and social science, offering exciting opportunities for students to discover more. It owns the most national labs and large-scale scientific facilities, one of the six national research centers approved by the Ministry of Science and Technology (MOST) of the People's Republic of China. USTC has 12 national research institutes, 4 major national scientific research infrastructures, and 62 major provincial research institutes. It represents the highest level of China in fields of fire science, particle detection and electronics, brain-inspired intelligence technology, and speech processing.
International Prominence
USTC is dedicated to bridging the divide by promoting collaboration and building strategic relationship with world-class research universities and institutes.
In 2013, the signing ceremony of an agreement to reach a series of future collaborations among the C9 League, and the Association of American of Universities, the Australian Group of Eight (Go8), and the League of European Research Universities (LERU), took place in USTC.
Apart from it, international organizations such as the International Thermonuclear Experimental Reactor (ITER) and the European Organization for Nuclear Research (CERN) have all formed sustainable and strategic partnership with USTC. Meanwhile, the university has attracted prestigious research universities around the world including Oxford, Stanford and Princeton to develop collaborative relationship.
USTC commenced its two-year tenure as the Chair of the Association of East Asian Research Universities (AEARU) in Jan 2022, presiding the day-to-day management of the association. In this fall, USTC will serve as the convenor of the 6th Vice President Research Meeting (VPRM) of the Association of Pacific Rim Universities (APRU). 
Pursuing scientific excellence
The University of Science and Technology of China has NURTURED ASPIRING SCIENTISTS ON ALL FRONTS
Due for completion in 2022, the world's most powerful wide-field survey telescope of its class in the northern hemisphere, the 2.5m Wide Field Survey Telescope (WFST) is being developed by physicists at University of Science and Technology of China (USTC). WFST provides the most comprehensive images for the latest scientific research, surveying up to 6,000 degrees square of the northern sky in multiple colours every night.
WFST Telescope, providing unprecedented images of the northern sky
USTC astronomers have also recently identified a unique natural laboratory to investigate the re-ionization process of the Universe. They located the most distant massive protocluster of galaxies in the epoch of re-ionization found to date, demonstrating the merging of individual intergalactic medium (IGM) bubbles in the early Universe.
Another facility, the National Synchrotron Radiation Laboratory, Hefei Advanced Light Facility, hosts the National Synchrotron Radiation Laboratory (NSRL) to integrate advanced measurement technology, and create one of the most advanced synchrotron radiation light sources in the world, with ultrahigh temporal, spatial and energy resolution.
Hefei Advanced Light Facility
This work is illustrative of USTC's dedication to exploring new scientific frontiers. As part of the prestigious C9 League of Chinese universities, it is set to transform the international research landscape. Among Chinese universities ranked by the Nature Index, USTC is the No.1.
REINFORCING TRADITIONAL ACADEMIC STRENGTHS
A long tradition of academic excellence at USTC's departments of physics and chemistry has made them internationally renowned. In 2020, USTC's chemistry discipline ranked second among global research institutions and first among global universities in the Nature Index. In particular, nanoscience, energy-related materials, single-atom/molecule measurements, soft matter and theoretical chemistry are some of its world-leading research fields.
Jiu Zhang, the world's first photonic quantum computer, the brainchild of Jian-Wei Pan, a member of the Chinese Academy of Sciences, can outperform the most powerful supercomputer in solving a sampling problem. Pan also founded USTC's division of quantum physics and quantum information in 2001.
Jiu Zhang, the world's first photonic quantum computer
Breakthroughs in selective carbon dioxide conversion by electrocatalysis and preferential carbon monoxide oxidation in hydrogen were selected as the Top 10 Scientific Advances in China in 2016. This new catalyst system for fuel cells addressed a key problem impeding the promotion of hydrogen vehicles, bringing the world closer to a sustainable transport system.
Preferential carbon monoxide oxidation in hydrogen
FOSTERING ACADEMIC CROSS-POLLINATION
Apart from green technologies, multidisciplinary growth at the intersection between life sciences and medicine has brought real-world benefits, including bio-integrated nanodevice designs and applications. In developing photoreceptor-binding upconversion nanoparticles (pbUCNPs), Tian Xue's team has demonstrated that the nanoantennae could extend the mammalian visual spectrum, including near infrared (NIR) light patterns for mice. An injectable, self-powered, biocompatible design complements existing systems without the need for any external device or genetic manipulation.
USTC also hosts more than 10 principal investigators specializing in plant biology, including plant molecular biology, development, epigenetics, and symbiotic fixation nitrogen, which provided key technical support for crop molecular breeding.
A research group led by Zhong Zhao solved the longstanding mystery of how the tips of plants stay virus[1]free. They found that the plant stem-cell regulator WUSCHEL inhibits viral protein synthesis by repressing ribosomal RNA methylation, impairing global protein synthesis to limit viral replication and spread.
Studies into plant stem-cell regulator WUSCHEL led by professor Zhong Zhao
The USTC team has also been investigating an experimental treatment for COVID-19, adding a known treatment for rheumatoid arthritis to standard COVID-19 care. Results have attracted interest from clinicians around the world, including Switzerland, among others, as well as from China. Theirs is the only research from a local tertiary institution to become included in the treatment plan for the Diagnosis and Treatment Protocol for COVID-19 (Trial Versions 7 and 8).
PREPARING FOR THE DIGITIZED FUTURE OF CHINA
Creating a smart new world to revolutionize industries and make cities smarter, USTC's Artificial Intelligence of Things (AIoT) team has built a variety of applications ranging from a video transfer platform that does not require a battery, a 'smart bed' that monitors motion and vital signs, a smart-watch based sign language translator, and an efficient in-body wireless power transfer technology.
Backed by the National High Performance Computing Center at Hefei, founded in 1995 and the first of its kind in China, USTC's High Performance Computing has been promoting China's parallel computing and high-performance computing industry. Towards this goal, the research team has developed advanced sensing technologies based on multiple modalities, including vision, acoustic, radio frequency, vibration, and pressure, investigating privacy protection and safety.
USTC sincerely invites scientists from all over the world to work together for global benefit.
Studying @ USTC
USTC offers 35 undergraduate programs, 115 master's programs and 94 doctoral programs in 23 schools and institutes. Among them, 7 master's programs and 94 doctoral degree programs can be conducted in English.
Studying in Hefei City
Currently, there are nearly 900 international students (with more than 70% PhD candidates) from 84 countries studying and living on the USTC main campus. USTC provides various financial aid and competitive scholarships to them. Excellent applicants may apply for USTC Fellowship, which includes tuition waiver, accommodation subsidy, comprehensive medical insurance and monthly stipend.
USTC also provides diverse short-term programs, including Chinese Language Training Program, Research Internship Program, Visiting Student Program, Summer and Winter Camp (temporarily closed due to COVID-19 pandemic). Applicants for short-term programs can also apply for USTC Fellowship. To know more about the short-term programs, please refer to http://ic.ustc.edu.cn/en/
Every summer, USTC holds a well-known summer camp named Future Scientist Exchange Program (FuSEP), which is fulfilled with a series of colloquiums on cutting-edge topics as well as a glimpse of Chinese culture. The 2022 summer round will be held from June 27 to July 8, 2022, is now open for registration. Due to the Convid-19 situation and China's travel restrictions, the program format will be virtual.
For those who would like to apply for the program, we will keep the following promises:
100% waiver of tuition and application fee,
certificate of Participation,
opportunity to receive USTC transcript (one credit for each session) on performance-evaluation basis,
win a scholarship for future opportunity to visit USTC for 2-3 weeks before finishing their bachelor program at home university
Please refer to FuSEP official website for more information and online registration portal: http://fusep.ustc.edu.cn
Feel free to contact us for any further information or details via incoming@ustc.edu.cn
Studying in Suzhou City
Suzhou, a modern and energetic city with its 2,500-year-old history, is always known as China's "paradise on earth" and can rightly be regarded as one of the most vibrant cities in the Yangtze River Delta economic zone. Only a 30-minute train ride away from Shanghai, Suzhou is an international high-tech manufacturing hub and the world's largest laptop producer.
Suzhou Industrial Park (SIP), China's equivalent of Silicon Valley,is a global innovation hub with a cluster of Fortune 500 companies, international enterprises and R&D centers. It is not only facilitating and energizing China's economic development but also providing numerous internship and job opportunities for international students from all over the world.
International Master's Programs In Suzhou
For more information, please see http://ic.ustc.edu.cn/en/
Working @ USTC
Internationalization has been the pride and historical heritage of the USTC community.
We have compiled a comprehensive handbook for international scholars, offering them services needed for working at USTC, and has also provided a detailed application guideline on our official website-http://en.ustc.edu.cn/index.htm-to serve overseas applicants.
For USTC faculty, scientific research provides inspiration to overcome challenging issues, and they conduct research in both basic and cutting-edge fields to produce high-quality knowledge that can be applied in everyday life.
To build a global innovation center, USTC is urgently working to introduce high-level international talents and strengthen international innovation cooperation at high levels. Every year, over 2000 international scholars (including Nobel laureates, visiting professors and young researchers) from more than 50 countries come to the University, which makes a significant contribution to the USTC community. We warmly welcome all high-level talents.
For more information, please see http://if.oic.ustc.edu.cn/
We are also recruiting English language experts worldwide. If you are a native English-speaker and have an interest in teaching English for academic purposes, please do not hesitate to click here , and feel free to contact us at maggie52@ustc.edu.cn
Explore rankings data for University of Science and Technology of China
All ranked institutions have an overall score and 4 pillar scores. However for each pillar, only institutions ranked in the top 500 overall or the top 500 in this pillar have a publicly visible score
Key statistics
8.1

No. of students per staff

(1)

5%

Percentage of International Students

(1)

20,252

Number of FTE Students

(1)
Video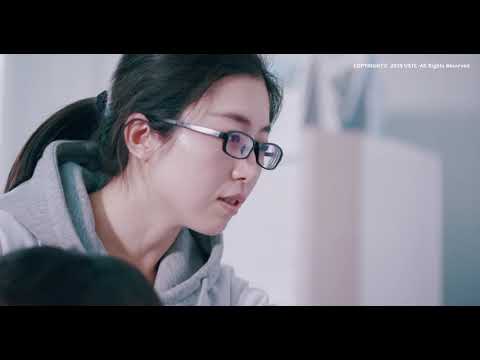 Subjects taught at University of Science and Technology of China
Arts & humanities

History, Philosophy & Theology
Archaeology
Languages, Literature & Linguistics

Physical sciences

Physics & Astronomy
Mathematics & Statistics
Chemistry
Geology, Environmental, Earth & Marine Sciences

Social sciences

Communication & Media Studies

Life sciences

Computer science

Business & economics

Accounting & Finance
Economics & Econometrics
Business & Management

Engineering & technology

Chemical Engineering
Electrical & Electronic Engineering
General Engineering

Clinical, pre-clinical & health

Law