Peking University
17th
World University Rankings 2023
13th
World Reputation Rankings 2022
2nd
Asia University Rankings 2022
No.5 Yiheyuan Road, Haidian District, Beijing, 100871, China
Founded in 1898 and originally known as the Imperial University of Peking, Peking University (PKU) was the first national university in Chinese history and has been a leading institution of higher education and research in China since its establishment. The University's core values are defined as "Freedom of thought, Embrace of diversity".
Throughout its history, Peking University has played an integral role in the advancement of knowledge and the betterment of society. Generations of preeminent scholars, politicians, entrepreneurs, and innovators educated at Peking University have profoundly shaped China's modernization and will continue to pioneer the nation's developments.
Peking University celebrated the 120th anniversary of its founding in 2018. In 2019, Peking University launched its Global Excellence Strategy, characterized by CLOUDS (an acronym for its goals of Creativity, Leadership, Openness, Uniqueness, Diversity and Shaping), which has ushered in a new era of international development for Peking University.
UNDERGRADUATE EDUCATION
The strategy is to promote general education over specialized study, and to support individualized teaching methods that recognized the uniqueness of each student and monitor their academic progress.
Yuanpei College
4-year program
Provides a liberal arts education focusing on a wide range of subjects
Choose Specific subject areas for the major at the end of the 2nd year
Turing Class
An elite undergraduate program
Aiming to cultivate computer science talent
Belt & Road Institute
Driving inclusive economic growth
Creating win-win solutions to global challenges
In partnership with 10 famous business schools
GRADUATE EDUCATION
Combines academic and research-oriented masters and Ph.D. programs with leading-edge professionally-focused master degree programs.
Yenching Academy
China Studies
2-year master degree program
6 research areas
440+ students from 220+ universities around the world
Institute of South-South Cooperation and Development
High-end talent development
Based in developing countries
Dynamic global governance
Exchange platform
150+ students
50 countries
School of International Studies
The earliest school of international relations in domestic universities
Cultivate talents in the teaching and research of international issues, as well as foreign affairs and foreign affairs
5 departments, 3 research institutes
4 undergraduate programs, 9master programs, 6 doctoral programs for overseas students
School of Transnational Law
The only law school in the world that combines an American-style Juris Doctor degree with a China law Juris Master degree
An academically rigorous, bilingual four-year program of legal education
Offers a unique LL.M. program for international students
HSBC Business School
Frontier academic research of economy, finance and management
Cultivate business leaders with leadership, self-control and a broad vision
AACSB/AMBA certification
Established the UK campus
OPPORTUNITIES TO INTERACT WITH THE WORLD
Being student-centered, Peking University offers every student opportunities to develop the intellectual capabilities and professional skills required of a global citizen. Every Peking University student has access to academic exchange programs, study abroad programs and joint degree programs.
PEKING UNIVERSITY INTERNATIONAL EDUCATION
Peking University has made concerted efforts to internationalize its teaching and research functions by providing quality education to international students from various countries.
General principle: PKU Global Excellence Strategy – CLOUD
C stands for creativity and it is a strategic approach to international development.
L stands for leadership and it is a strategic role in the international development of Peking University.
O stands for openness and it is the strategic path of international development at Peking University.
U stands for uniqueness and it is the strategic foundation of the international development of Peking University.
D stands for diversity, which is the strategic carrier of the international development of Peking University. 
PKU Long-term Programs
PKU long-term programs is a variety of education opportunities for those who wish to receive a consistent and immersive educational experience in China and at PKU.
4 years for Undergraduate Education
3 years (or in some cases, 2 years) for Master's Education
4 years for Doctorate Education
Non-degree Education (including visiting students program, pre-university education, etc.)
PKU Short-term Programs
PKU short term programs are designed for large numbers of outstanding international students/professionals, promoting social & cultural interaction between China and the world with a myriad of study-in-China options, Language, focus, and duration of studies varying between programs.
4000 students from 60+ countries and regions each year
7 platform programs currently open to all the international students:
Four-week Chinese Language Studies Program in Spring
PKU Summer School International
Chinese Language Summer School
The LSE-PKU Summer School
Globex Summer School
Summer Camp for PKU International Alumni's Children
On the Road to China Program
*Scholarships of many kinds are provided for students to enable more accessible quality education for students around the world.
EDUCATION ABROAD PROGRAM
Exchange Programs
To date, Peking University has signed mutual exchange agreements with more than 312 foreign institutions. Peking University and over 100 partner institutions have been regularly running exchange programs.
Summer School
Peking University runs about 20 off shore summer school programs in conjunction with over 20 overseas partners.
Research Organizations
Beijing International Center for Mathematical Research
World leading research center
13 Years
Cradle of world-class mathematicians
Kavli Institute for Astronomy and Astrophysics
The first international astronomical research unit in China
90%+ international Scientists
250+ astronomers have visited
Biomedical Pioneering Innovation Center
8 years of development
First MALBAC baby in world
In 2018, 2 papers in journal Science,2 papers in the journal Nature
Berggruen Institute China Center
Promote cross-cultural and interdisciplinary research that affects the profound changes of human beings
Focus on frontier technology and social governance
IDG McGovern Institute for Brain Research at PKU
Focus on understanding fundamental processes underlying brain function and uncovering mechanisms of brain disorders
Interdisciplinary interactions from biology, cognitive sciences, psychology to psychiatry
CONTRIBUTIONS TO CHINA & THE WORLD
Research excellence of 48 institutes/centers at Peking University, such as the Institute of Humanities and Social Sciences and Institute of Area Studies, promote human well-being and contribute to socio-economic development of China and the world.
Institute of Humanities and Social Sciences
The Institute of Humanities and Social Sciences (IHSS) at Peking University is an academic organization centering on the foundational disciplines in humanities and social sciences. Based on a four-month visiting-fellow program, our aim is to enhance interdisciplinary research and international conversation. The ethos of IHSS is to "inquire and inspire".
Institute of Area Studies
The Institute of Area Studies is an academic division at Peking University that carries out integration of personnel training, academic research, think tanks, and academic exchanges with foreign countries.
CAMPUS LIFE
Place to Nourish Body and Mind
Today's Peking campus, or Yanyuan, was part of the Imperial Gardens over 400 years ago. The campus at Yanyuan combines Eastern and Western architectural design style.
Gardens with a long history and lasting vitality
A Campus with Extensive Facilities for Students and Faculty
Peking University Library
Peking University library has a total collection of 1.5 million volumes of Chinese ancient books, of which 200,000 are rare books, local chronicles, genealogies, maps and Dunhuang manuscripts. In addition, there are over 80,000 pieces of rubbings (made using one of the oldest techniques in printmaking).
Centennial Memorial Hall
The construction of the Centennial Memorial Hall of Peking University completed in 1998, marking the University's centenary. Spanning 3.13 acres and equipped with state-of-the-art facilities, it is the largest multifunctional hall amongst all Chinese universities. Hundreds of artistic performances, movies and lectures are held here every year.
Peking University Khoo Teck Puat Gymnasium
Originally constructed with the generous donation of the Khoo Teck Puat Foundation in Singapore to host the table tennis competitions for the 2008 Beijing Olympic Games, the Gym now serves as a multifunctional gymnasium.
Arthur M. Sackler Museum of Art and Archaeology
The Arthur M. Sackler Museum serves as a functional museum of art and archaeology to the general public as well as a teaching platform for faculty and students at the School of Archaeology and Museology. It has year-round exhibition displaying various items related to Chinese archaeology.
LIFE OF DIVERSITY
International Culture Festival
The International Culture Festival is an annual event held at Peking University with an aim to promote international communication and develop cultural awareness among students both at home and abroad. In 2004, the ICF began to act as a platform allowing international students to showcase the charm of their home countries whilst enriching the cultural diversity of the university. Students not only have an opportunity to introduce their distinct culture to each other by putting up carefully designed stands, but also get to demonstrate the charm of culture diversity through performing on stage, such as by the International Students Singing Competition.
130+ Countries & Regions 10,000+ Participants (2019)
Celebrated Student Association
Peking University Mountaineering Association
Student Performing Arts Troupe
Original Fire Animation Society
Mountaineering Association
Love Heart Society
OUTREACH
PHBS UK Campus
Degree Education (Graduates)
High-end training (on-the-job entrepreneurship)
Overseas Cultivation Center (PKU students)
PKU Overseas Center
@ Chicago
Partnership
Relationships: 384 institutions from 61 countries and regions
Close partnerships: 80 world-renowned universities
International university consortiums
International Alliance of Research Universities (IARU)
Association of Pacific Rim Universities (APRU)
Green Alliance of Universities for a Sustainable Future (GAUSF)
Association of East Asian Research Universities (AEARU)
Confucius Institutes
10 Confucius Institutes across the world:
Ritsumeikan University (Japan), Free University Berlin (German), Chulalongkorn University (Thailand), Granada University (Spain), Moscow State University (Russia), Waseda University (Japan), Cairo University (Egypt), Stanford University (US), Institute of Education, University of London (UK), Hebrew University (Israel)
INTERNATIONAL INVOVELMENTS
Beijing Forum
Launched in 2004 with the inaugural theme: "The Harmony of Civilizations and Prosperity for All"
World Congress of Philosophy
6000+ Philosophers,120+ Countries and Regions(2018)
World University President Forum
260+ University Leaders and Scholars
40+ Countries and Regions
International Guests
During the past 10 years, over 1000 international guests came to visit:Kofi Atta Annan、Bill Gate、Kissinger、Michele Obama、Bill Clinton、David Beckham etc.
SUBJECTS
Faculty of Sciences
College of Architecture and Landscape Architecture
School of Psychological and Cognitive Sciences
School of Earth and Space Sciences
College of Urban and Environmental Sciences
College of Chemistry and Molecular Engineering
School of Mathematical Sciences
Faculty of Information & Engineering
National Engineering Research Center for Software Engineering
College of Environmental Sciences and Engineering
School of Software & Microelectronics
Institute of Computer Science & Technology
School of Electronics Engineering and Computer Science
Faculty of Humanities
School of Chinese as a Second Language
Department of Philosophy, and of Religious Studies
School of Archaeology and Museology
Department of Chinese Language and Literature
Faculty of Social Sciences
School of New Media
Department of PE
School of Journalism and Communication
School of Marxism
Department of Sociology
Department of Information Management
School of International Studies
Faculty of Economics & Management
National School of Development
Institute of Population Research
Health Science Center
Peking University Shougang Hospital
Peking University ShenZhen Hospital
Peking University Cancer Hospital
Peking University Sixth Hospital
Peking University Hospital of Stomatology
Peking University Third Hospital
Peking University People's Hospital
Peking University First Hospital
School of Continuing Medical Education
School of Health Humanities
School of Pharmaceutical Sciences
School of Basic Medical Sciences
Interdisciplinary
Institute of Humanities and Social Sciences
School of Advanced Agricultural Sciences
Institute of Ocean Research
Beijing International Center for Mathematical Research
Institute of Nuclear Sciences & Technology
The Kavli Institute for Astronomy and Astrophysics
Institute of Molecular Medicine
Institute of Social Science Survey
Academy for Advanced Interdisciplinary Studies
Advanced Technology Institute
Yuanpei School
Shenzhen Graduate School
School of Humanities and Social Sciences
School of Advanced Materials
School of Urban Planning and Design
School of Environment and Energy
School of Chemical Biology & Biotechnology
School of Electronic and Computer Engineering
Explore rankings data for Peking University
All ranked institutions have an overall score and 4 pillar scores. However for each pillar, only institutions ranked in the top 500 overall or the top 500 in this pillar have a publicly visible score
Key statistics
10.3

No. of students per staff

(1)

19%

Percentage of International Students

(1)

31,994

Number of FTE Students

(1)

46 : 54

Student Ratio of Females to Males

(2)
Video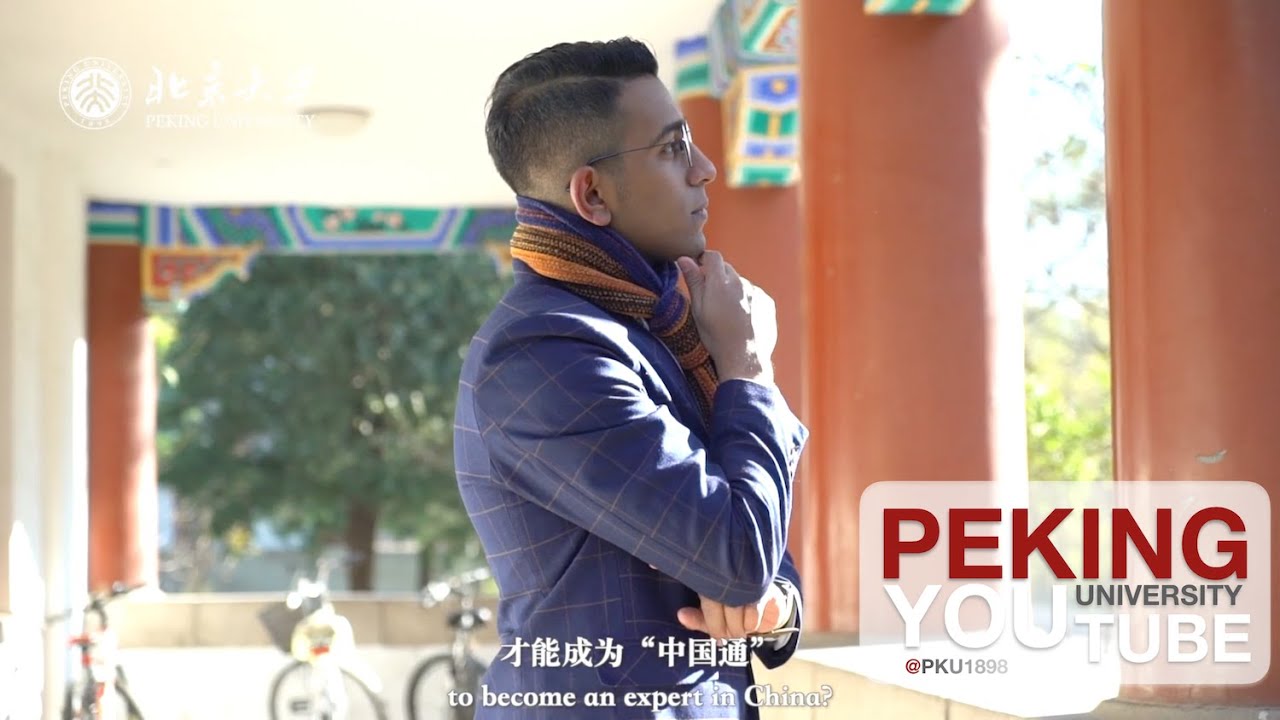 Subjects taught at Peking University
Clinical, pre-clinical & health

Other Health
Medicine & Dentistry

Physical sciences

Physics & Astronomy
Chemistry
Mathematics & Statistics
Geology, Environmental, Earth & Marine Sciences

Business & economics

Business & Management
Accounting & Finance
Economics & Econometrics

Psychology

Education

Life sciences

Social sciences

Communication & Media Studies
Sociology
Geography
Politics & International Studies (incl Development Studies)

Arts & humanities

Art, Performing Arts & Design
Languages, Literature & Linguistics
Archaeology
History, Philosophy & Theology

Engineering & technology

General Engineering
Mechanical & Aerospace Engineering
Electrical & Electronic Engineering

Computer science

Law