Lynn University
3601 N. Military Trail, Boca Raton, Florida, 33431, United States
Lynn University is a private, residential institution in Boca Raton, Florida, just three miles from one of the state's many beaches. It has been ranked among the 25 most innovative colleges in the US.
Founded as a women's liberal arts college in 1962, it is now coeducational. Until 1974, it was known as Marymount College. The College of Boca Raton then renamed itself Lynn University, in honour of the family which provided an integral part of its funding, when it gained university status in 1991. Students successfully campaigned and ran demonstrations to keep the college open in the early 1970s, when it was threatened with closure.
Boca Raton is 20 miles north of Fort Lauderdale, 25 miles south of Palm Beach, and 45 miles north of Miami, Florida's most populous city. Its campus has five halls of residence, five freshwater lakes and several fountains.
Lynn's undergraduate programmes range from event management to biology, aviation management and multimedia journalism, while master's courses include entrepreneurial management and educational leadership. Its online programmes have received a number of accolades. Some students can also apply to accelerated degree courses. Those who take part in its 3.0 programme can save money and enter the job market after three years of study rather than four.
International students make up around a quarter of LU's population, and the university has repeatedly been recognized as the southern institution with the highest proportion of international students on master's courses. Lynn has had students from more than 90 different countries and runs study abroad programmes in more than 20.
Lynn's sports teams have won a combined total of more than 20 national championships, and its American football stadium has a capacity of more than 29,000.
Digital learning enhances the way you study at Lynn. The University's award-winning iPad-powered learning program is one of the most extensive in the U.S. One of only 400 Apple Distinguished Schools in the world.
Empowering every student
When you start your degree, you'll receive an iPad mobile digital device, a trademark of Apple Inc., preloaded with customized materials that help you to engage and go further with your studies. You'll use your iPad both in and out of class, whether you're reading a book, writing music or sketching with the Apple Pencil.
More affordable education
Professors provide iPad content, such as Lynn faculty iBooks, videos and quizzes. Most materials are preloaded, saving you money on textbook costs. Students love using the iPad to complete their assignments, and many use it in place of other devices.
Lynn University is in Boca Raton, Florida. With a tropical climate and 70 miles of beaches, it's a stunning place to be a student.
Imagine yourself here
Boca Raton is a city with sandy beaches, green parks and great shopping malls. After class, you can swim in the ocean, have barbecues with friends, and enjoy outdoor sports all year round. Miami, Orlando and the Florida Keys are within easy driving distance. To explore beyond Boca Raton, you can rent a car on campus through the UhaulCarShare service.
Open your eyes to opportunity
Career preparation is a core part of all degree programs at Lynn. South Florida is a hub for international business, and past students have gained internships with Florida-based companies, such as Citibank, Mercedes Benz, IBM and Royal Caribbean. You could do the same.
You'll love campus life
Safe, green and beautiful, Lynn's 115-acre campus is three miles from the Atlantic Ocean. You've got everything you need on site, including places to eat, workout, relax and worship. Off campus, there are local shops and great restaurants nearby.
Feel at home
Lynn's campus is home to more than 1,000 students. Most students live on campus in one of the six residential halls, each with furnished rooms and shared spaces. Study, relax and socialize while living within walking distance to your classes. The campus has an arts center, fitness facilities and more than 30 student clubs and organizations. With a friendly community and everything on hand, it won't be long before the Lynn campus feels like home.
Explore rankings data for Lynn University
All ranked institutions have an overall score and 4 pillar scores. However for each pillar, only institutions ranked in the top 500 overall or the top 500 in this pillar have a publicly visible score
Key statistics
$35,200

Out-of-state Tuition and Fees

(1)

$37,000

Salary after 10 years

(1)

$11,300

On-campus Room and Board

(1)
Video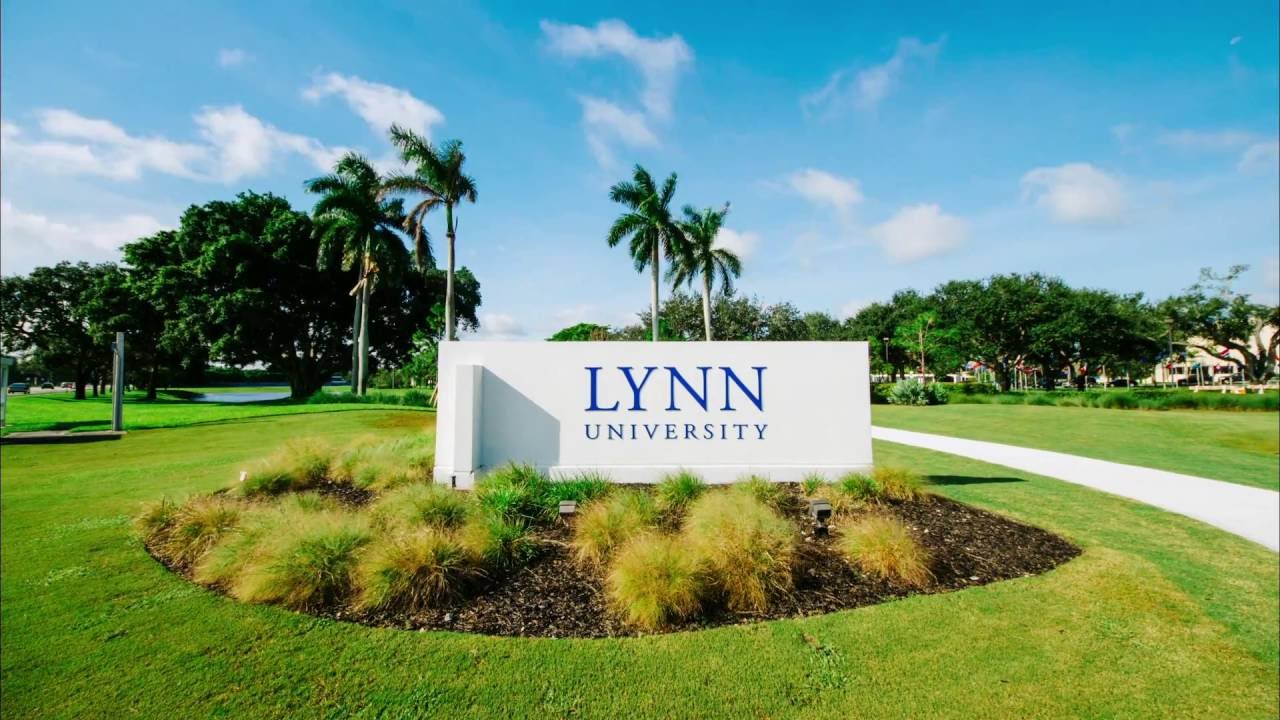 Subjects taught at Lynn University
Arts & humanities

Life sciences

Business & economics

Social sciences

Education

Law

Psychology