ITMO University
27 th
BRICS & Emerging Economies Rankings 2017
501–600 th
World University Rankings 2018
49 Kronverksky Pr., Saint Petersburg, 197101, Russian Federation
More about ITMO University
ITMO University is a non-classical University, one of Russia's leading higher education institutions, providing training and research and blending the culture of innovation and discovery with world-class education. ITMO University is the only one in the world to win ACM ICPC programming championship 6 times. In 2009 it earned a prestigious status of "National Research University," and since 2013 it participates in "5-100" Russian Academic Excellence Project aimed to maximize the competitiveness of Russian universities in the global research and education market. In 2016, the university was awarded a UNESCO medal for its achievements in Nanotechnologies.
Founded in 1900 and located in the heart of St. Petersburg, Russia's second-largest city after Moscow, often called "Venice of the North", today ITMO U is home to nearly 12,000 students including 1400 international students from 61 countries of the globe. Its 15 departments offer an extensive curriculum in fundamental and applied disciplines, with an emphasis on graduate education and multidisciplinary approach within 104 bachelor degree programs, 39 specialist degree programs, 146 master degree programs, 45 additional training programs, as well as doctoral and postdoctoral programs. Among the university's majors are IT& Computer Science, Optics & Photonics, Intelligent Technologies & Robotics, Biotechnologies & Food Processing, Art & Urban Design, Innovation Management and Science Communication, first master degree program in Russia.
ITMO University tackles the world's top research challenges in Computer Science, Photonics and Quantum Communications, "Smart" Materials & Nanotechnologies, CyberPhysics, Translational Medicine & Life Sciences. The interdisciplinary approach and the culture of innovation are supported by the university's R&D system of 43 international research centers, startup labs and tech clusters that generate advanced knowledge and bring new solutions to the market.
With its global reputation for excellence, ITMO University participates in multiple international projects and offers over two dozen double degrees MSc and PhD programs with partner universities around the world. ITMo Univeristy is proud of its Fellowship and Professorship programs aimed at bringing in international educators and researchers from world's top universities to enrich ITMO educational and research scenery.
The University motto is "IT's MOre than a University".
Explore these featured universities
Explore rankings data for ITMO University
All ranked institutions have an overall score and 4 pillar scores. However for each pillar, only institutions ranked in the top 500 overall or the top 500 in this pillar have a publicly visible score
Compare universities on their key stats
Key statistics
9.5

No. of students per staff

37 : 63

Student Ratio of Females to Males

13%

Percentage of International Students
Based on data collected for the 2018 World University Rankings
Video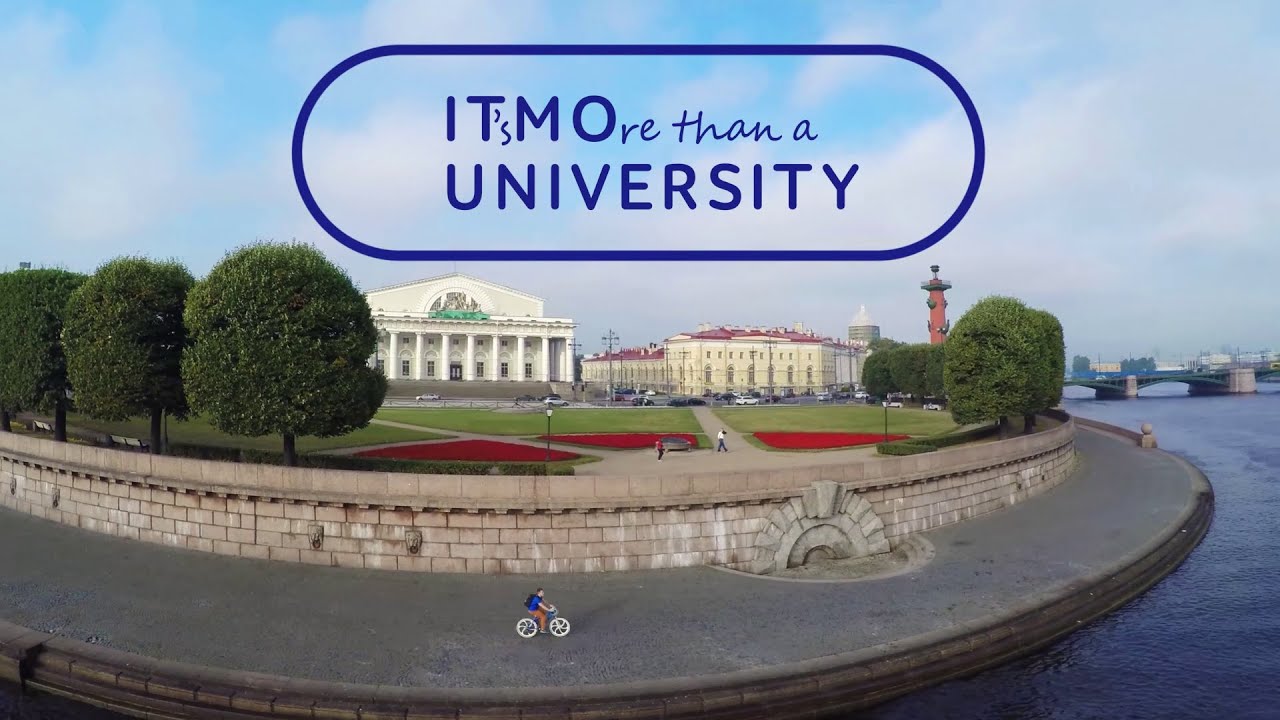 Find a course at ITMO University
Engineering & technology

Social sciences

Business & Economics

Arts & humanities

Physical sciences

Computer Science

Education

Law

Life sciences