Edith Cowan University
351–400th
World University Rankings 2024
101–200th
Impact Rankings 2021
83rd
Young University Rankings 2023
270 Joondalup Drive, Joondalup, Western Australia, WA 6027, Australia
Edith Cowan University, or 'ECU' as everyone calls us, is Western Australia's youngest university. It's also one of the world's best young universities under 50 years old. But being young has never stopped ECU from making its mark on the higher education landscape. 
For an amazing sixteen years in a row, the university's teaching quality has been rated 5-stars by graduates in the Good Universities Guide.
We've also been ranked Australia's best public university for undergraduate teaching quality and skills development for seven straight years, according to the government's annual QILT (Quality Indicators for Teaching and Learning) survey.
Study at ECU
ECU has more than 31,000 undergraduate and postgraduate students. We also have one of the most multicultural student populations in Australia, typically welcoming around 7,000 international students from more than 100 countries.
From the scientific to the creative, there's something for everyone to study at ECU, with around 250 courses for undergraduate and postgraduate students, and most offering the flexibility of online study.
Our courses are designed with industry consultation and our teaching staff have extensive professional experience and networks. So, our students can expect to gain the knowledge, skills and confidence they'll need to meet the challenges of today's and tomorrow's workplaces.
Our courses are also internationally recognised, with many being professionally accredited by national and international organisations. Student learning also extends beyond the classroom with practicum placements in real businesses or organisations, and opportunities for paid internships and international study tours.
And because we have 90 exchange partners in 35 countries, our students can study for a semester at an international university. Our Study Abroad and Exchange program is another way to build their world ready education.
ECU's Schools
ECU's teaching and research is delivered through eight schools, reflecting the diversity of disciplines offered to students and staff. These are:
Arts & Humanities
Business & Law
Education
Engineering
Medical & Health Sciences
Nursing & Midwifery
Science
Western Australian Academy of Performing Arts
Some of our more highly ranked disciplines (globally or nationally) include sports science, nursing, cyber security, creative arts, engineering and teacher education.
About our name
In case you weren't aware, ECU became a university in 1991 and was named after one of Australia's most influential and inspiring women, Edith Cowan OBE. We're the only university in Australia named after a woman.
Edith Cowan influenced the course of education in Australia, paving the way for many people to access education they could only previously dream of. She was also the first woman elected to the Australian Parliament. And her image proudly adorns Australia's 50-dollar note!
Admission pathways
Taking inspiration from our namesake, ECU has been a leader in finding ways to give people from all circumstances – from school leavers to mature age students who've not studied for many years, to those from challenging socio-economic backgrounds – an opportunity to access higher education.  
This access is possible through a range of admission pathways, including university preparation courses and an experience-based entry scheme.
Our campuses
There are three campuses at ECU – two are within easy reach of the city of Perth and one is south of Perth in the fabulous South West region, a mecca for wine, surf and wildlife. All campuses have student accommodation with modern facilities, including swimming pools, access to a gym and sports activities.
Our Joondalup Campus is one of Australia's most attractive campuses, with award- winning architecture and extensive gardens brimming with Australian native trees. It even has a lake and an outdoor cinema! Here, you can study courses in areas like medical science, nursing, engineering, computer science, business and law.
The Mount Lawley Campus is closer to Perth CBD and is the creative heart of ECU, including the home of the world-renowned Western Australian Academy of Performing Arts. Here, you can study courses in arts and humanities, including media, design, psychology and social science, as well as teacher education and performing arts like acting, music and dance.
ECU's South West Campus is in Bunbury, 200km from the capital, and is a leafy campus, surrounded by nature. Here, students can study courses in nursing, education, business, science and health sciences. They also enjoy smaller class sizes.
Plans are underway to build a new city campus in central Perth, opening to students from 2025. This exciting development will be the new location for studies in creative industries, performing arts, business and technology.
Visit us online
So, now you're up-to-speed on our university. Why not drop by our website to find out more?
Joondalup campus
Our Joondalup campus is set within beautiful surrounds and its spacious grounds provide a great place for students to study and relax in. ECU Joondalup has world-class facilities for teaching and research, and offers courses in arts, commerce, communications, engineering, law, medical and health sciences, natural sciences, nursing, computing and security, sports science, psychology, social science and teacher education. An extensive range of facilities, services and support are available, including a modern library with 24-hour access to the e-Lab, a medical centre, a gym, cafés and a tavern.
Mount Lawley campus
Located in the trendy suburb of Mount Lawley and close to Perth CBD, you can't help but be inspired by the artistic vibe at our Mount Lawley campus. Courses are offered in arts, communications, design  and teacher education. Campus life is always buzzing, with cafés, a sport and fitness centre and a new Student Village. Our Mount Lawley campus is home to the Western Australian Academy of Performing Arts (WAAPA), giving you the perfect opportunity to enjoy the hundreds of performances and events that they host each year.
South West campus (Bunbury)
Located two hours south of Perth, our South West campus in Bunbury is the largest university campus in regional Western Australia, offering small, personalised class sizes and on-campus accommodation. Courses are offered in arts, commerce, nursing, social work and teacher education.
International students have rated ECU Australia's top public university for their overall experience in the latest QILT Student Experience Survey (Quality Indictors for Learning and Teaching 2021). 
ECU has also been ranked the top public university in Australia for undergraduate teaching quality in that survey, and for the 7th year in a row 
ECU is ranked in the Times Higher Education Top 400 universities in the world (2023)
Students have a variety of admission pathways into the university, including university preparation courses and portfolio or experience based entry options
Many of our courses offer direct links with industry and organisations. This means students can access internships, field trips, industry projects, and other work integrated learning and networking opportunities during their studies, giving them a competitive edge in the job market when they graduate.
Students can also travel the world while studying by taking advantage of our many international student exchange partners. They can also enrol in one of our dual degrees offered in partnership with the University of Portsmouth (UoP) in the UK, graduating with two different degrees from ECU and UoP.
Our campuses feature award-winning buildings and facilities that provide students with innovative education and training solutions, including simulation of real workplaces and industry standard equipment and laboratories.
Contact ECU on 134 ECU (134 328), email us at futurestudy@ecu.edu.au or visit www.ecu.edu.au 
Explore rankings data for Edith Cowan University
All ranked institutions have an overall score and 4 pillar scores. However for each pillar, only institutions ranked in the top 500 overall or the top 500 in this pillar have a publicly visible score
Key statistics
29.8

No. of students per staff

(1)

17,965

Number of FTE Students

(1)

62 : 38

Student Ratio of Females to Males

(1)

24%

Percentage of International Students

(1)
Video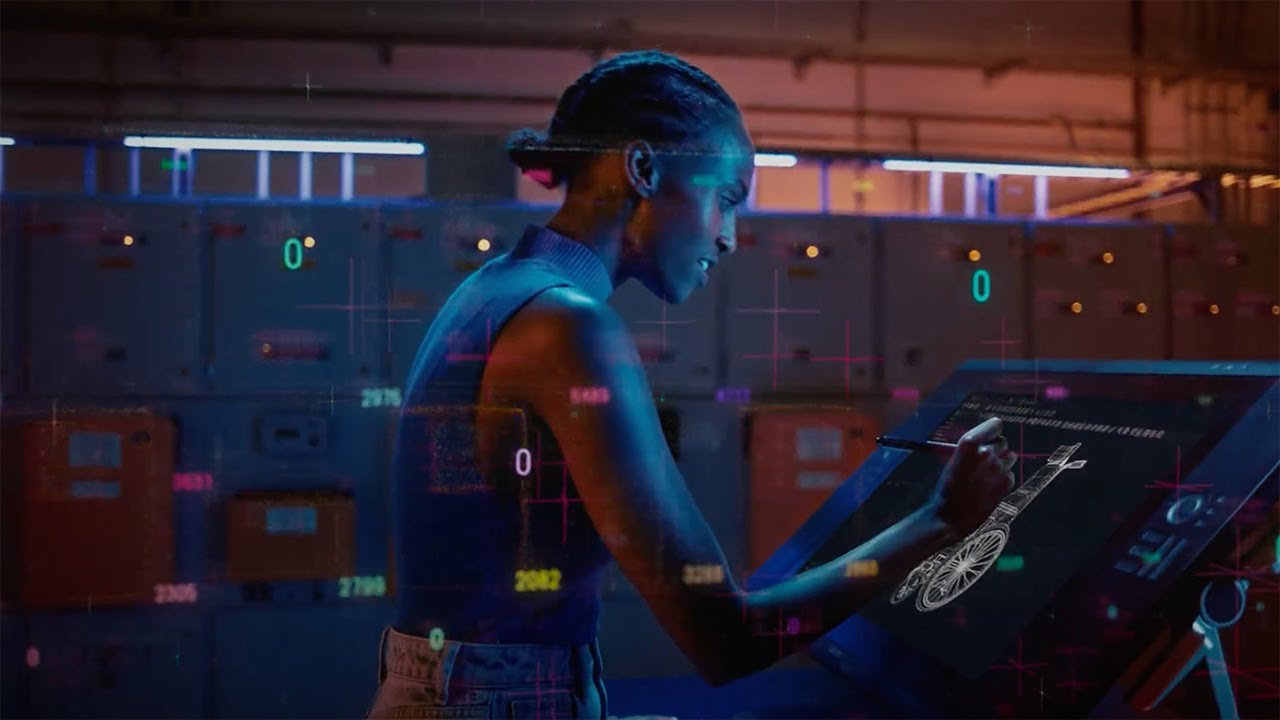 Subjects taught at Edith Cowan University
Psychology

Arts & humanities

History, Philosophy & Theology
Languages, Literature & Linguistics
Art, Performing Arts & Design

Life sciences

Sport Science
Biological Sciences
Agriculture & Forestry

Engineering & technology

Electrical & Electronic Engineering
Civil Engineering
Chemical Engineering
General Engineering
Mechanical & Aerospace Engineering

Physical sciences

Chemistry
Geology, Environmental, Earth & Marine Sciences
Physics & Astronomy
Mathematics & Statistics

Clinical, pre-clinical & health

Medicine & Dentistry
Other Health

Business & economics

Accounting & Finance
Business & Management

Social sciences

Sociology
Communication & Media Studies
Politics & International Studies (incl Development Studies)

Law

Education

Computer science