IE University
Cardenal Zuniga, 12, Segovia, 40003, Spain
IE University is a place for forward-thinking visionaries to learn in a transformative environment. Surround yourself with a supportive community of students and faculty who interact together with new ideas and approaches to fuel the innovative learning process.
More than 130 different nationalities are represented on our diverse campus located in Madrid and Segovia each year, with over 75% of the students coming from outside Spain. Immersed in this dynamic environment, you will have access to our cutting-edge resources, including the skill-building student hub, our media lab, and a world-class faculty to guide you along your journey.
We pride ourselves on our innovative vision and entrepreneurial spirit, driven by academic rigor and a strong focus on the humanities. Our practice-based approach goes beyond the classroom walls, taking our students to the frontlines of their respective fields.
IE University is more than just an education. It's a complete academic and professional experience that broadens students' horizons and connects them with the real world, helping them build a personalized career path to reach their goals.
Our English-language bachelor's programs are designed to develop students' leadership skills, and equip them to tackle the professional challenges of the modern workforce. We encourage all students from both our bachelor's and dual degree programs to participate in high-quality professional enrichment opportunities.
Whether that means interning in a dynamic, multinational company, or taking advantage of IE University's exchange agreements with over 160 universities in 50 countries across the globe, our students can gain valuable professional experience in their chosen area.
We know you want to lead a fulfilling and successful professional career, and we provide the space to make that happen!
Rankings
TIMES HIGHER EDUCATION
Global University Employability Survey and Ranking 2018 
YOUTH INCORPORATED 
IE University is an international university with a practice-based approach that goes beyond the classroom walls. Based in Spain, IE University has an urban campus in Madrid and a historic and cultural campus in Segovia (Check out our virtual campus tour). Our programs are taught in English, though students will also have the opportunity to learn Spanish with their peers. The student body is made up of over 130 nationalities, opening doors to exchange programs at one of our 160 partner universities around the world, as well as to a range of internships. These internships, plus IE Labs, are part of our programs, and allow students to gain real, hands-on work experience. Students can personalize their educational experience through electives and advanced seminars that complement their interests.
IE University offers a widely diverse range of programs that guarantee something for everyone, including Business Administration, International   Relations,  Law,   Economics,  Architecture, Design, Communications and Digital Media, Behavior and Social Sciences, Data and Business Analytics, Computer Science and Artificial Intelligence, and Philosophy, Politics, Law and Economics (PPLE); as well as several dual-degree programs through which students will receive two undergraduate diplomas. Our more than 30 international offices worldwide ensure guidance and support for students throughout the application process. IE University ranks among the top 30 universities for global employability and rests upon the pillars of innovation, entrepreneurship, academic rigor, and the humanities.
Unsure of what to study? No problem! Take their program quiz and compare their various programs to find the right fit for you.
What we offer
IE University's wide range of post-graduate options is just one of the many reasons we're considered leaders in higher education. Designed to take your career to new heights, our post-graduate programs use disruptive teaching methodologies and cutting-edge technology to prepare you to become a change-maker of tomorrow. With a focus on student success, our programs help you define your personal goals and carve out your own unique path.
What's more, you'll learn from both an outstanding faculty—who are leaders in their respective industries—and from your diverse and motivated peers. Being part of the IE Community means being part of a lifelong network of global professionals. 
Our programs follow structured paths in various areas such as Business & Management, Technology & Data, Marketing & Communication, Design & Architecture, Finance, Law, Leadership, International Affairs, and more. Each path brings you one step closer to your professional goals. 
Blaze your trail to success with our unique master's degrees and discover the next best you. 
How we rank
Our commitment to shaping the leaders of tomorrow is proven time after time in global rankings. IE Business School, for example, consistently ranks in the top positions by leading international rankings such as the Financial Times, QS, and Forbes. 
Our Executive MBA, Master in Management, Online MBA, and Global MBA are a few examples of outstanding programs that have ranked in the top ten in Europe and worldwide. 
Discover more examples of IE Business School in the international rankings here. 
What our graduates say
Here at IE University, our main priority is our students' career success. To that end, we help them every step of the way, from admissions to securing job interviews. But don't take it from us—our alumni are proud to share their stories. 
As a Master in Management student, Carlos Mateo explained, "Being part of IE University has allowed me to establish relationships with students from different countries that have given me new perspectives to develop on a personal and human level."
Caterina Sofía Viqueira, Master in Digital Marketing alum, said, "During my experience at IE University, I had the opportunity to rediscover myself and what I am passionate about. Besides the academic experience, getting to work alongside great professionals from different backgrounds encouraged me to make a significant change in my career."
These are just a few examples of students who were impacted by IE University and went on to become leaders in their sectors. You too can form part of the IE University community. 
IE University 的排名数据分析
所有上榜的高校都有一个总分和四项指标类别的得分。但只有总分或指标类别排列在前500的高校才会公开得分。
视频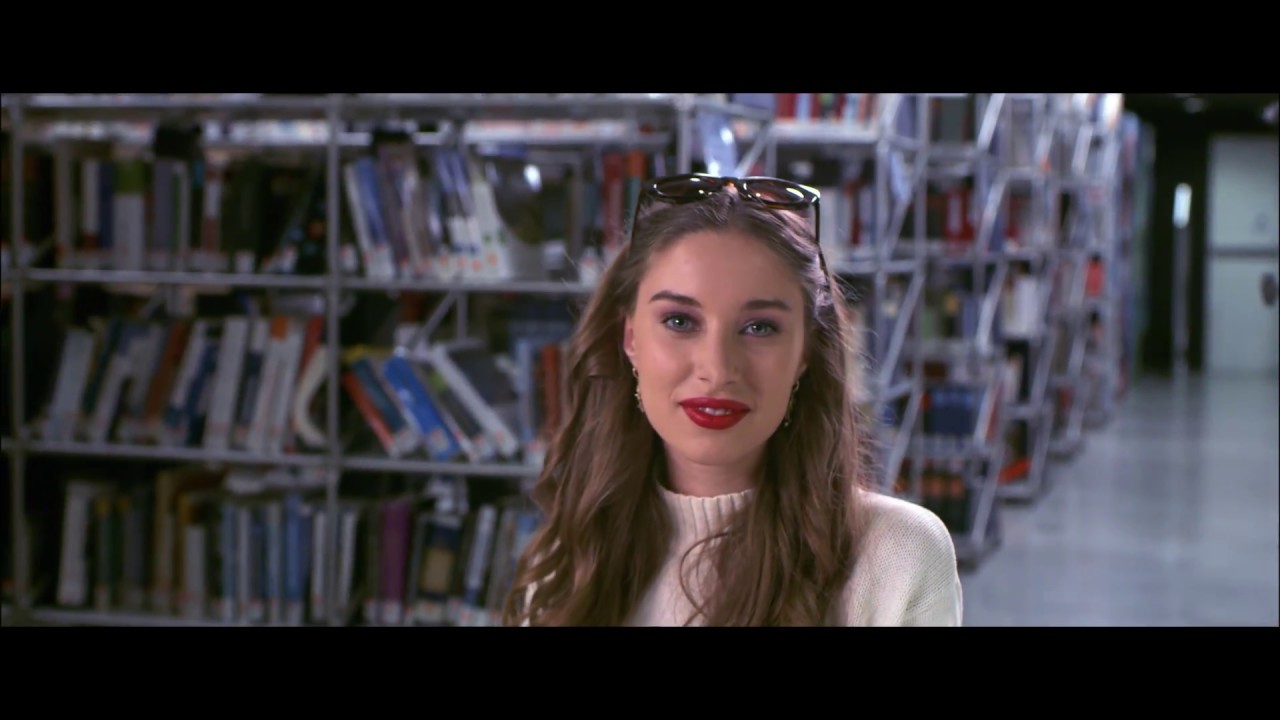 IE University 的授予学科
Psychology

Arts & humanities

Art, Performing Arts & Design
Architecture

Business & economics

Economics & Econometrics
Business & Management
Accounting & Finance

Computer science

Physical sciences

Social sciences

Sociology
Politics & International Studies (incl Development Studies)
Communication & Media Studies

Law