Autonomous University of Baja California
Av Alvaro Obregon y Julian Carrillo s/n, Colonia Nueva, Mexicali, Baja California, 21100, Mexico
Universidad Autónoma de Baja California
In UABC we promote a variety of options to help our students experience an integral education with a sense of social responsibility for them to participate intensively in a wide range of growth possibilities, such as: a comprehensive tutoring system, internships linked to public and private sectors, cultural and sports activities, entrepreneurship, knowledge dissemination, and community service. We also encourage our students to learn in other languages, and to have life experiences in different cultures, universities and countries. 
Principles :
The Universidad Autónoma del Estado de Baja California was created as a public service institution, decentralized from the state administration, with full juridical capacity and with the following purposes: to give preparatory and superior education to train professionals; to promote and carry out scientific research, giving preference to those that tend to solve state and national problems; and to expand the benefits of culture.
In realising these goals, the university is inspired by the principles of academic freedom and free inquiry in research, welcoming all currents of thought and trends of a scientific and social nature, for the exclusive purposes of teaching and research.
Mission :
To develop professionals competent in local, national, cross-border and international matters; with qualities of critical thinking, creativity, solidarity and entrepreneurship; with a global vision and ethical commitment – aware of their participation in global sustainable development and capable of transforming their environment responsibly
To promote, generate, apply, disseminate and transfer knowledge to contribute to sustainable development, innovation, the advancement of science, technology, arts and humanities, and to improve welfare of citizens and the Baja California community
Vision :
By 2025, the Universidad Autónoma de Baja california (UABC) envisages to
Be widely recognized as a socially responsible institution that contributes, with opportunity, relevance and the best quality standards, and to improve welfare in the Baja California community and the country
Be one of the five best institutions of higher education in Mexico and one of the first 50 in Latin America in university education, knowledge generation, innovative application and knowledge transfer, and in the promotion of science, culture and art
Institutional programs :
Educational opportunities
Educational quality
Integral training process
Academic ability
Research, innovation and development
Linkage and collaboration
Internationalization
Infrastructure
Environmental management
Art, culture and sport
Communication, image and identity.
Management with transparency and accountability
Autonomous University of Baja California 的排名数据分析
所有上榜的高校都有一个总分和四项指标类别的得分。但只有总分或指标类别排列在前500的高校才会公开得分。
关键统计数据
64,427

Number of FTE Students

(1)
视频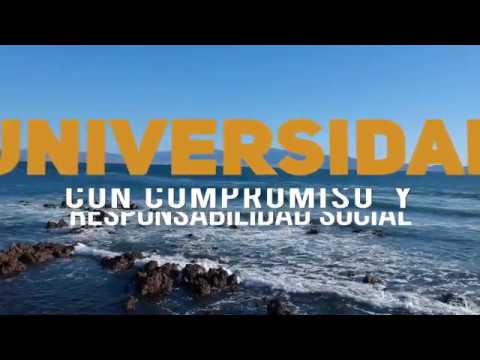 Autonomous University of Baja California 的授予学科
Life sciences

Psychology

Business & economics

Arts & humanities

Engineering & technology

Social sciences

Physical sciences

Clinical, pre-clinical & health

Law

Education

Computer science