Applied Science Private University (ASU) is a leader in the field of higher education and quality. The university's senior management has adopted the "Quality and Excellence Philosophy: Continuous Improvement is Our Way to Excellence".
The university began its educational mission on 19 October 1991, after obtaining the license on 10 July 1989. It is the largest private university in Jordan.
ASU has 9 faculties: Faculty of Pharmacy, Faculty of Engineering and Technology, Faculty of Information Technology, Faculty of Arts and Science, Faculty of Business, Faculty of Art and Design, Faculty of Law, and Faculty of Sharia and Islamic Studies. There are also the Deanship of Student Affairs and Deanship of Scientific Research and Graduate Studies.
In the above faculties, there are 33 bachelor specialisations and eight master's programmes.
Find out more about ASU.
ASU is the top private Jordanian university in "THE Arab University Rankings 2021".
ASU is the top Jordanian university in QS Stars Rating for Online Learning.
First Arab private university in all international ranking standards for Scimago Institutions, namely:Research, Community service and Innovation, and the first among all Jordanian public and private universities in the Innovation rank.
First private university to obtain 4 stars in QS Stars Rating in Jordan and the Arab World, with 5 Stars in Employment, Teaching, Facilities, Inclusiveness and Internationalization.
ASU is the top Jordanian university in the Times Impact Rankings for the Productivity and Consumption indicators.
First Jordanian private university to obtain ABET for all its engineering programs: - Electrical\ Communications and Computer Engineering. - Power & Control Engineering. - Mechanical Engineering. - Industrial Engineering. - Civil Engineering.
First Jordanian and second private university in the Middle East to obtain ACPE for the Faculty of Pharmacy.
ASU is the First Jordanian private university to obtain ACEN for the Faculty of Nursing.
First private university to obtain academic accreditation from the High Council for Evaluation of Research and Higher Education (HCÉRES) for the Faculty of Law.
ASU obtained ABET for the Computer Science Program of the Faculty of Information Technology for 6 years without recorded comments.
ASU is the first private university to obtain Jordan's Quality Assurance Certificate (Golden Level).
ASU is the most innovative Community impact research university in 2019, 2020 and 2021.
ASU is among the first universities qualified to join AACSB for the Faculty of Business.
ASU's Faculty of Business is the first in Jordan and the Middle East to obtain IIMP for all the Marketing department programs.
ASU has recently obtained the international ISO 9001:2015
Faculty of Pharmacy 
Pharmacy
Clinical Nutrition and Dietetics
Faculty of Engineering and Technology
Communications & Electronics Engineering
Mechanical Engineering
Industrial Engineering
Civil Engineering
Architectural Engineering
Power and Controls Engineering
Renewable energy technology
Faculty of Nursing
Faculty of Information Technology
Computer Science
Software Engineering
Cybersecurity & Cloud Computing
Faculty of Arts & Science
English Language & Literature
English Language\ Translation
Political Science
Maths
Chemistry
Digital Media (Eloctronic)
High Diploma of Education
Faculty of Business 
Accounting
Marketing - in English
Business Administration - in English
Accounting (in English)
Business Administration
Finance & Banking
Finance & Banking (in English)
Marketing
Management Information Systems
Digital Marketing
Artificial Intelligence in Accounting and Auditing
FinTech and Risk Management
Faculty of Art & Design
Graphic Design
Interior Design
Design For Digital Media
Faculty of Law
Law
Faculty of Sharia & Islamic Studies - AL-Fiqh (Jurisprudence)
Deanship of Research & Graduate Studies
M.Sc. in Accounting
M.Sc. in Marketing
M.Sc. in Pharmaceutical Sciences
M.Sc. in Computer Science
M.Sc. Nursing
M.Sc. in Financial and risk management
M.Sc. in Audio visual and Mass Media Translation
M.Sc. in Intelligent Systems in Industrial Engineering
M.Sc. in Cyber Law
Applied Science Private University 的排名数据分析
所有上榜的高校都有一个总分和四项指标类别的得分。但只有总分或指标类别排列在前500的高校才会公开得分。
关键统计数据
4,345

Number of FTE Students

(1)
视频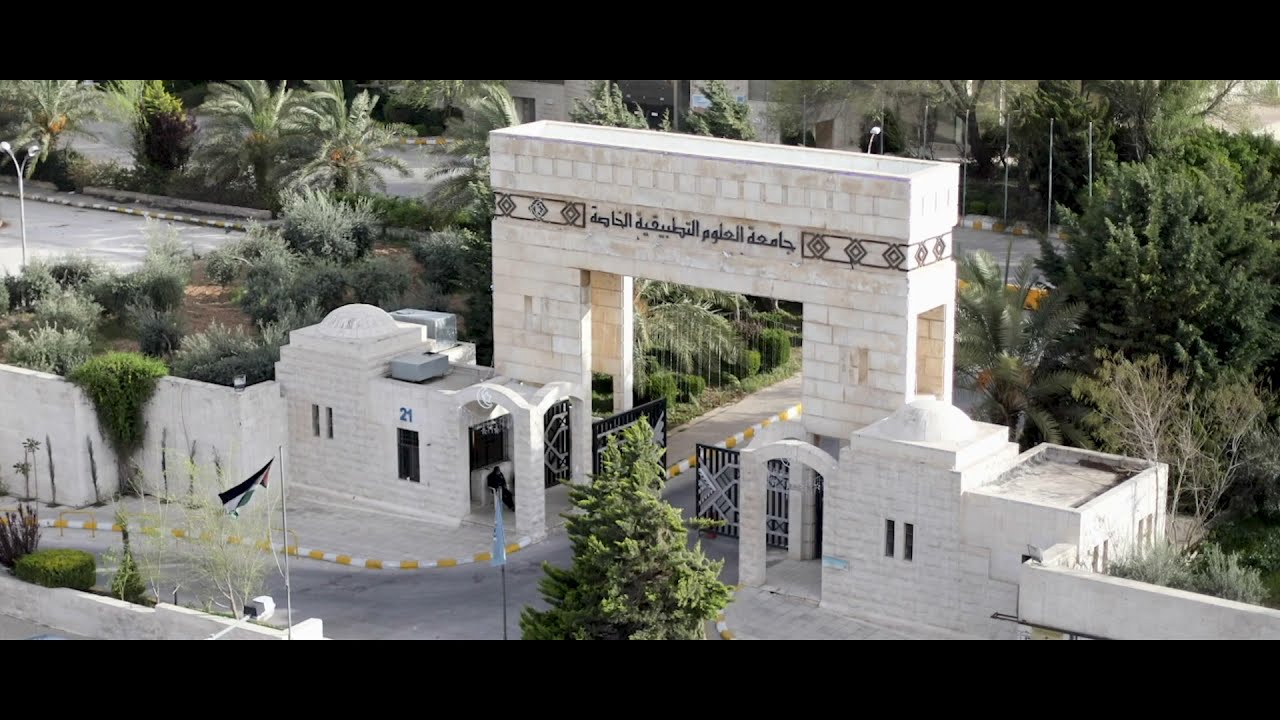 Applied Science Private University 的授予学科
Business & economics

Economics & Econometrics
Accounting & Finance
Business & Management

Education

Law

Engineering & technology

Electrical & Electronic Engineering
Civil Engineering
Mechanical & Aerospace Engineering

Social sciences

Politics & International Studies (incl Development Studies)

Clinical, pre-clinical & health

Arts & humanities

Languages, Literature & Linguistics
Art, Performing Arts & Design

Computer science

Physical sciences