Who wants to be a dean?
Paul Baines talks through the pros and cons of being a dean, plus the skills you'll need to display during the recruitment process to get there

9 Mar 2022
Research management
Sponsored by
Elsevier helps researchers and healthcare professionals advance science and improve health outcomes for the benefit of society.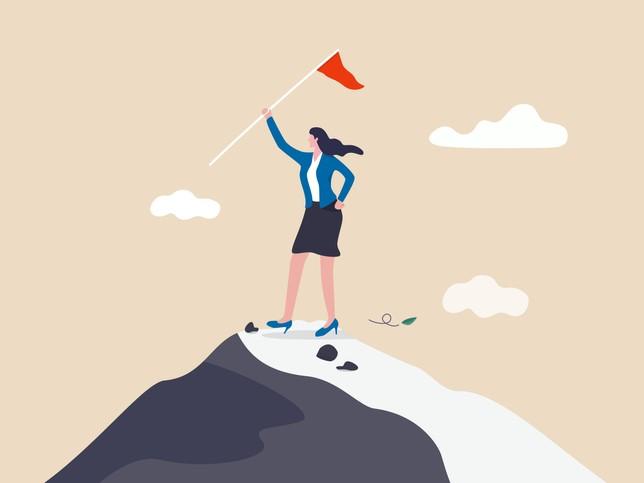 Ever thought about applying for a dean's job? Or wondered what it takes to become dean? Well, one thing's for sure: it's not an obvious career pathway for every academic. It's not even an aspirational choice for many. Most deans in Europe last only four years in the job, and a sizeable proportion last three years or fewer. Add in the long hours, the array of responsibilities, dealing with senior university leaders and the inherent difficulties of herding academics, and you might be forgiven for asking who in their right mind would want such a job.
Continuing to look at the disadvantages, most deans are also middle managers, the "meat in the sandwich" nestled between faculty on one hand and leadership on the other – and that means keeping both happy simultaneously.
Deans often dislike relinquishing, and feel nostalgic about, their teaching and research. Then there's attending hour after hour of committee meetings every week, being in charge when things go awry and taking responsibility for hundreds of staff even without direct knowledge of what many of those staff are actually doing. Another disadvantage includes having to do the "dirty work" of closing down loss-making courses, dealing with underperforming colleagues and overseeing redundancy programmes during economic downturns (or "strategic realignment" exercises).
But despite such a lengthy list, that all seems like glass-half-empty thinking. If the job's so bad, why do it?
To help budding business school deans decide whether to apply for that job you've seen, or whether you should respond to that headhunter filling up your inbox with dean of school opportunities, it's worth also considering the advantages of the job.
More positively, deans "help shape the direction of the school", according to Joe Nellis, a former dean and currently deputy dean of Cranfield University School of Management in the UK. This means working in a vibrant environment where, if you're either lucky or selective, you will get to enjoy the successes of great staff and great students, where you can reward staff for high performance and guide and coach them through the promotion process.
From this perspective, being a dean "is a privilege – and it's fun, because you get to represent people's work and you can make change happen more than if you're just in a faculty role", says Maury Peiperl, dean of the George Mason School of Business in Virginia, US. 
A central element of the dean's role is to network furiously, developing relationships with international organisations for accreditation, fundraising, research, teaching and business purposes. Who wouldn't enjoy the glamour, the glory, the cut and thrust?
The ability to influence the university's senior leadership team can also be a positive feature, although it's a necessary precondition to effect strategic change. In short, deans have the potential to improve their schools, build them and, in so doing, take those schools to new levels. An incoming dean should leave the school in a better place than they found it. 
Nevertheless, running a business school isn't as simple as all this implies. Schools don't exist in a contextual vacuum. In the UK, deans must steer their ships through the rapids of change in the form of Brexit, the removal of European Union research and structural funding and their replacement with something as yet not fully articulated by government, not to mention the Covid-19 pandemic and its impact on international student flows and the student experience. If, after all this, you still want to be dean, you've already shown some resilience – and you will need lots of that. So, how do you actually become one?
Unlike a head of department, where selection is often based on "Buggins' turn", becoming a dean is less "happenchance" and more selective. You will have shown aptitude in three of the four areas of academic endeavour (teaching, research, enterprise and administration). Showing capability in administration is paramount. Selection panels also like to see you've directly managed staff before, since this is a key element of the job.
University leadership teams want to employ someone who has previous experience of being a dean but understand that the market is highly competitive and so might be prepared to consider those for whom becoming dean is the next obvious step in their careers. They will then be looking for someone with experience of having been a deputy or associate dean or head of department.
In terms of a dean's likely career trajectory, they might previously have been an academic group learning and teaching lead, a curriculum leader or research lead. Those who can demonstrate progression in the administrative part of their academic careers are more likely to be selected. It also helps if you've been a strong researcher, because vice-chancellors are looking to employ people they think will command the respect of the colleagues they need to direct and manage. To take the next step to dean, you will have to convince the recruiting panel that moving you up a notch is the logical next step, that you're ready for the above challenges, that you present little to no risk and that the school's welfare is in safe hands.
It's also possible to prepare yourself for the challenge. Development programmes such as the UK's Chartered Association of Business Schools' deans and directors development programme, the Higher Education Academy's deans development programme, and the strategic leadership programme for deans at the European Foundation for Management Development in Brussels can all help.
Such programmes should help build your financial literacy (so you're more capable of writing that investment request), your ability to redesign processes to engender cross-functional organising, your strategic planning capability and how to collect, disseminate and respond to data to better manage the strategic decisions the school needs to make. None of these courses come cheap, but writing requests for funding should be second nature to you by now, so it's well worth seeing if your institution will support this.
So, are you ready? Perhaps it's time to respond to that headhunter's email after all?
Paul Baines is professor of political marketing and deputy dean (strategic projects) at the University of Leicester School of Business, UK.
If you found this interesting and want advice and insight from academics and university staff delivered direct to your inbox each week, sign up for the THE Campus newsletter.
Research management
Sponsored by
Elsevier helps researchers and healthcare professionals advance science and improve health outcomes for the benefit of society.