What will your anti-racist university look like?
Universities continue to make bold commitments to stamp out racism and promote equity, diversity and inclusion, but what does it mean in practice to be an anti-racist university?

19 Aug 2022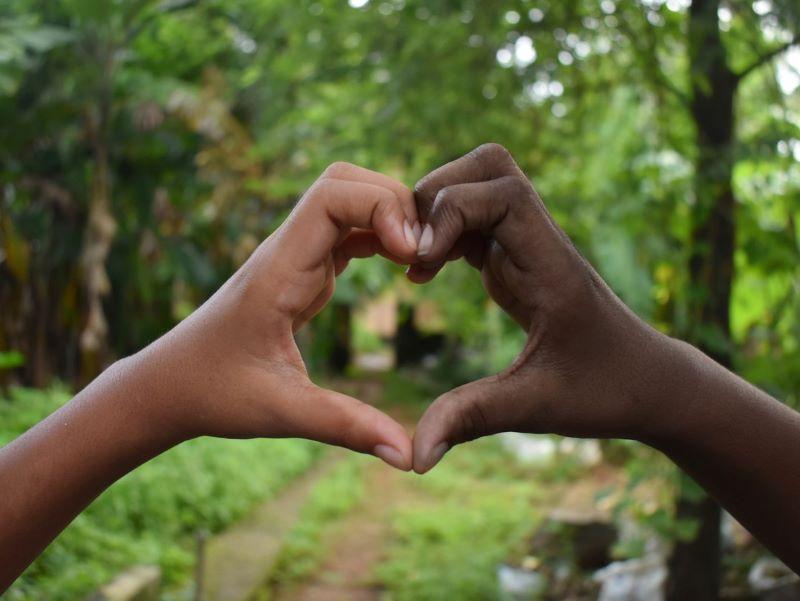 Know your anti-racist system
A university system is typically structured by parts comprising student experience, staff experience, teaching, research, pedagogy and governance. Knowing your institutional system can help you to accelerate the whole institution from "not racist" to anti-racist. Being intersectional enables universities to consider the ways in which racially minoritised groups experience different parts of the university. For example, if anti-racism training is only delivered to staff, how can we expect students to develop their racial literacy and create a shared language between staff and students? If actions are not intersectional, we create anti-racist siloes rather than a whole-institution approach.
Anti-racist staff experience
University staff bring varied perspectives through academic, commercial and business expertise. An anti-racist staff experience means enabling all racially minoritised staff to be championed with and by senior leaders. It requires universities to develop inclusive and equitable opportunities for racially minoritised staff in their recruitment, retention and success. This could mean reforming recruitment and promotion processes that often marginalise racially minoritised staff – which is reflected in the small number of Black female professors across the UK – just 41 at the time of writing. For example, racially minoritised academic staff applying for promotion could have access to more coaching and the applications process could weight more varied types of impact such as civic engagement.
Universities can create more safe spaces, with formal budgets and resources, for racially minoritised staff or students. These should be linked to institutional governance, creating opportunities for participation in decision-making.
Anti-racist student experience
Student populations are increasingly diverse and global, yet the awarding gap and adverse experiences faced by racially minoritised students remain. Universities must acknowledge and address the deficit model, which assumes that lower performance is related to an individual's protected characteristics, rather than accounting for the systemic barriers that the students may face in higher education.
To tackle the deficit model, universities must first acknowledge the unlevel playing field for diverse students in the classroom. Educators should actively develop their racial literacy and consider safeguarding and the impact of racial trauma in their curricula. They should welcome and embrace the experiences that students of colour bring to higher education. For example, developing learning activities and assessments that provide students with opportunities to draw on and share their lived experiences and designing tasks that build a students' sense of belonging and engagement in learning.
Universities can review academic and student services to ensure the support provided, and staff, are culturally competent to enable meaningful interactions with racially minoritised students who may have experienced inequalities in their past education. One example would be to design a counselling service that centres the voice of racially minoritised students to address their needs.
Anti-racist research cultures
There are a range of actions that universities and publishers can take to nurture an anti-racist research culture. These include
challenging funders and grant makers in how they work with racially minoritised academics, early career researchers and other university staff in developing grants to ensure they are led by impact

supporting awarding panels to become more racially and intersectionally diverse

providing more coaching and mentoring to racially minoritised staff in bidding for large grants

encouraging publishers to increase the racial diversity and inclusivity of their editorial boards

sharing explicit information on the involvement of Black, Asian and minority ethnic staff in research projects.
Anti-racist teaching systems
With greater emphasis on teaching experience in higher education, university teaching policies should support racially minoritised staff in applying for fellowships and grants that can assist their professional development. Universities can offer guidance to racially minoritised staff to better negotiate protected time in their contracts to pursue teaching excellence. All staff should cultivate teaching cultures that unpick and challenge colonialism to promote inclusive discussion and belonging. Universities can encourage this with the inclusion of anti-racism work in educational professionalism frameworks through which staff performance is managed and assessed.
Anti-racist pedagogy
Developing anti-racist pedagogy can start with simple steps such as diversifying reading lists and learning materials. However, a deeper systemic review of curricula and course design requires proper interrogation through "equity" impact reviews of all modules. Equity-based impact reviews interrogate whether racially minoritised communities have been provided with support and resources to thrive, alongside access to equal opportunities.
Bringing in students as partners in their learning can help institutions embrace racially diverse knowledge and reposition students as global citizens with access to an international knowledge-base. Universities should consider how their marketing and communications strategies embed anti-racism. For example, avoiding "saviourism" in communications and tackling tokenistic inclusion of racially minoritised communities in marketing material.
Anti-racist governance
Governance systems hold a lot of power in influencing an entire university community's experiences. The lack of racial diversity across universities' senior leadership can adversely impact the experiences of racially minoritised staff and students by reducing their sense of belonging, retention and success in a university. Universities can overcome this by ensuring that anti-racism, equality, diversity and inclusion form a standing item in governing body meetings and that governing bodies sponsor anti-racist programmes, initiatives and actions. For governing bodies that are starting their journey to becoming anti-racist, universities can develop innovative approaches such as reverse mentoring of executives and boards. These means partnering them with racially minoritised individuals on a short- to medium-term basis, to enable senior leaders to develop greater understanding and racial literacy.
What does it take to be an anti-racist university?
Prioritising accountability ensures anti-racist efforts are sustained. While a strategic investment in anti-racism, equity, diversity and inclusion is beneficial, universities must regularly report on the progress made to meet their bold anti-racist commitments. To become an anti-racist institution, all parts of the university system must work as one, and narrow the cracks in experience, retention and success, so that staff and students of colour do not fall through these gaps. Being anti-racist means to show no tolerance of racial aggressions, prioritising racial and intersectional diversity across the university, and developing and delivering transformative action with values of safety, compassion and kindness.
Arun Verma is a tutor at the University of Dundee.
If you found this interesting and want advice and insight from academics and university staff delivered direct to your inbox each week, sign up for the THE Campus newsletter.