Online teaching insights, part one: social connection and listening
Insights and lessons on effective tools and techniques to improve online teaching, put together by faculty spanning dozens of disciplines at the American University in Cairo
American University in Cairo
4 May 2021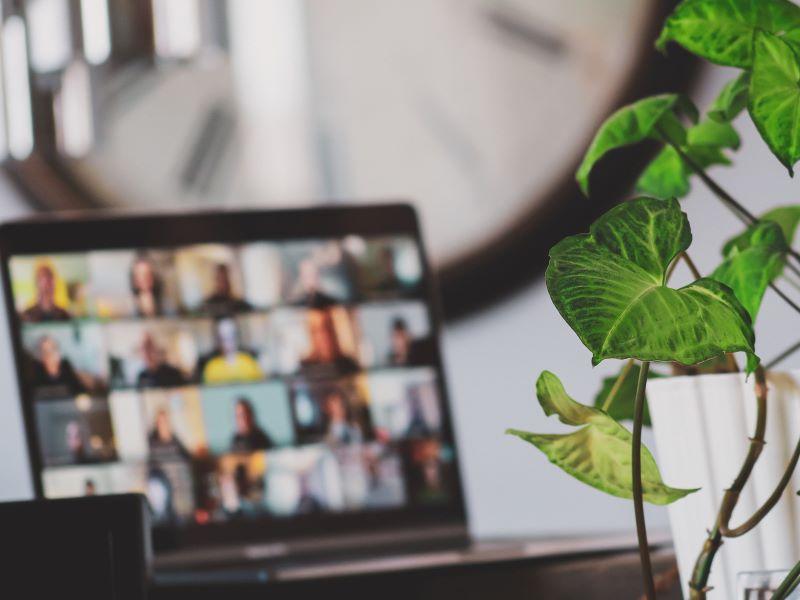 Student surveys, school-led discussions and communications have provided much learner-driven insight into needs, concerns and experiences around online education, which we wish to address.
We chose to do this as a community of learners, speaking to faculty spanning dozens of disciplines to gather tips for improving students' online learning experience, after what has been an exceptionally challenging year for students and faculty alike.
These conversations have resulted in a series of five guides, offering strategies on different elements of digital education, to help make the online classroom work for both you and your students.
We start, in part one, by focusing on social connection and listening, both of which are key to making students feel cared for when they are studying remotely at home.
Create social connection
We know most faculty care about their students, but it can be harder to demonstrate it online. Showing students we care can go a long way. Several teachers regularly check in with students at the beginning of class, and occasionally make extra time for "heart-to-heart" discussions if needed.
This may seem like wasted time that could go to covering content, but if students are distracted by a major life event, they probably aren't going to focus anyway, right? The long-term effects of doing these discussions can motivate students and help them perform better.
When doing mental health check-ins, share your own experiences – you could simply instruct your students to take a breath.
If you can't dedicate class time to this kind of discussion, having a semi-synchronous backchannel such as WhatsApp or Slack can help create space for airing anxieties and won't take up class time.
An informal channel can also offer valuable insight into where students are struggling and what additional support they may need, for instance, if they are struggling to find relevant course material or don't know where to submit work.
WhatsApp and Slack groups have an additional advantage that students can respond to each other before you do and reduce everyone's email load.
You could even use Google Slides to check in on students. Share a Google Slide with the instructions and ask students to create a new slide and write their name, giving them five to 10 minutes to write their feelings and reflections. You could also do this when you want to find out how students are feeling, especially mid-semester when energy levels often slump.
Using Slides instead of individual Google Docs means you only need one document open. By clicking on "grid view" (at the bottom left of the slide), you can see all the slides at the same time. This allows you to monitor the students' progress as they work, and quickly and easily leave them comments on their slide.
Students have given positive feedback about this activity and enjoy changing the background colour of the slide to suit their mood and adding images and gifs to better reflect what they want to say.
When faculty do not appear to care enough to meet with their students, they cannot expect their students to care about their courses. Morale will drop, as will productivity, ultimately leading to a disconnect between students and their institution. Students need to know their instructors care.
Listen empathetically and discuss: keep a channel open
Listening to students' concerns, and discussing our own thinking with them, can make all the difference in allowing us to respond to their needs while also helping them understand why we do what we do.
Explaining the rationale behind the workload, learning outcomes, assessments and deadlines is really important. It encourages a more open and empathetic space and allows students to understand what is going on.
Let's all agree though; overburdening students with work, assessments and learning material is not helpful to them or to us, and there is more and more evidence on how it affects mental health and well-being. And this, in turn, affects learning outcomes.
Try discussing deadlines with students and responding to their sense of how and when they can complete assignments. It can be worth providing individualised deadlines where a student is genuinely struggling. The substance of their learning is more important than strict deadlines for all.
Read more in:
Hoda Mostafa is director and a professor of practice and Maha Bali is an associate professor of practice both at the Center for Learning and Teaching, American University in Cairo.  
Other faculty from the American University in Cairo who contributed to this guide: 
Karim Addas , Firas Al-Atraqchi, Ramy Aly, Khalil elKhodary, Nellie el Enany, Sophie Farag, Matthew Hendershot, Maurice Hines, Rania Jabr, Elisabeth Kennedy, Tarek elSayed, Yasmine Motawy, Magda Mostafa, Iman Soliman, Ahmed Tolba, Thomas Wolsey and Alyssa Young. 
Originally published in the Center for Learning and Teaching New ChalkTalk Newsletter, American University in Cairo.