Online teaching insights, part four: Course management and recording lectures
Insights and lessons on effective tools and techniques to improve online teaching put together by faculty spanning dozens of disciplines at the American University in Cairo
American University in Cairo
19 May 2021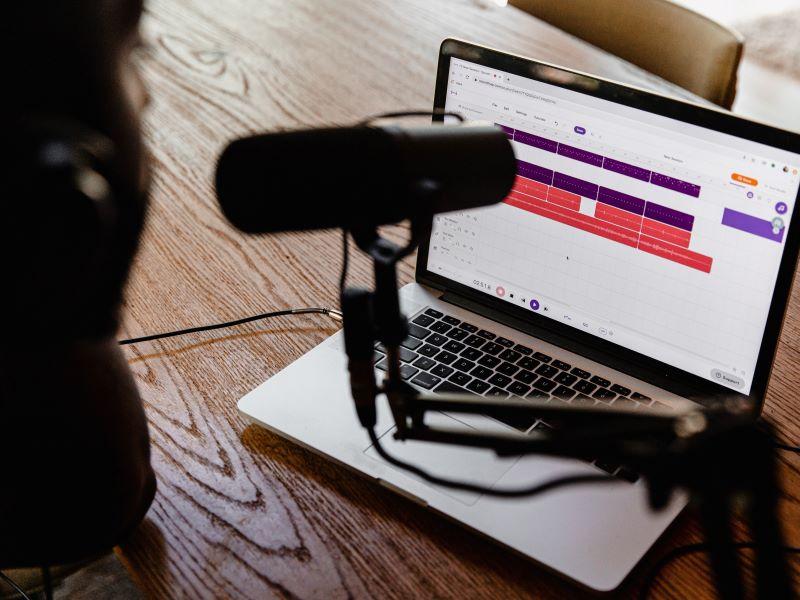 In part four of our series on improving online education for students and staff – based on extensive learner feedback and faculty insight – we focus on course management and recording lectures.
Availability to students, course management tips
Faculty should avoid technical clutter in shared documents such as Google Docs, and Google Slides, voice chats and Zoom meetings. Keep everything clearly laid out and linked in Blackboard.
Ensure clear communication of expectations with weekly schedules, a course assignment overview, rubrics, grading scheme and outcomes.
If your class size allows it, try making yourself available for your students at different times and through different channels: online office hours with time slots or with an open Zoom link in case someone pops into your "office", just like on campus.
Using pre-recorded lectures effectively
Balance is key with short, pre-recorded lectures focusing on key content to prepare students for a synchronous lecture that is discussion-based and interactive.
Our university requires that at least 50 per cent of classes be synchronous, giving students access to live classes and time with peers and professors.
Keeping pre-recorded lectures short, at 10 to 20 minutes, is good practice – and include a check-your-understanding touch point such as a short non-graded or low-stakes quiz.
Ideally, each video segment should have a clear title and cover a free-standing chunk of material. Structure it as an arc, beginning each segment with a few sentences of introduction and ending with a brief wrap-up. When recording, make sure you are well lit and try to find an undistracting background or hang a simple fabric behind you.
If recording using slides, make sure you have good-quality, full-screen slides for every point. More slides with limited, bold content in each slide are preferable to a small number of static, crowded slides. The result is a visually rich video presentation that keeps moving.
TED Talks offers useful guidance on using slides and visuals for tips and the rationale behind this approach to presentations.
Time management and value
Record videos several days in advance of posting, to make sure there is time for the videos to upload and process. It can take the better part of a workday to record a full lecture video in segments but it's a worthwhile investment because once the videos are made, they can be used again the following semester. After returning to in-person instruction, videos could be useful in case of illness, travel or just to provide occasional variety in format. Students find them very useful to review ahead of their finals as well.
End the lecture segments with open-ended, reflective questions that can only be answered based on the video material. You could ask students to post their response in a class Slack channel within a week of the lecture being posted. Responses must be unique, so students need to read everyone else's posts first.
If you already have lots of pre-recorded short videos, you could assign any material you did not get through in your class as videos for students to watch a home.
At the beginning of the next class, ask if students have any questions about the material and address them before you move on.
Using Excel sheets you can link to the class notes and the videos so students just need to look up the topic in the sheet and they can click on the videos for that topic. This is useful for students who miss a class or wants to review the lecture explanation after class; they have access to what was explained in class.
Hoda Mostafa is director and a professor of practice and Maha Bali is an associate professor of practice, both in the Center for Learning and Teaching at the American University in Cairo.
Other faculty from the American University in Cairo who contributed to this guide: Karim Addas, Firas Al-Atraqchi, Ramy Aly, Khalil El Khodary, Nellie El Enany, Sophie Farag, Matthew Hendershot, Maurice Hines, Rania Jabr, Elisabeth Kennedy, Tarek Elsayed, Yasmine Motawy, Magda Mostafa, Iman Soliman, Ahmed Tolba, Thomas Wolsey and Alyssa Young.
Originally published in the Center for Learning and Teaching's New Chalk Talk Newsletter, American University in Cairo.