Moving beyond statements of commitment to taking action on race equality
Tips for universities to examine their practices to ensure racial equity is embedded across institutional structures, by Shames Maskeen and Malcolm Todd
7 Apr 2022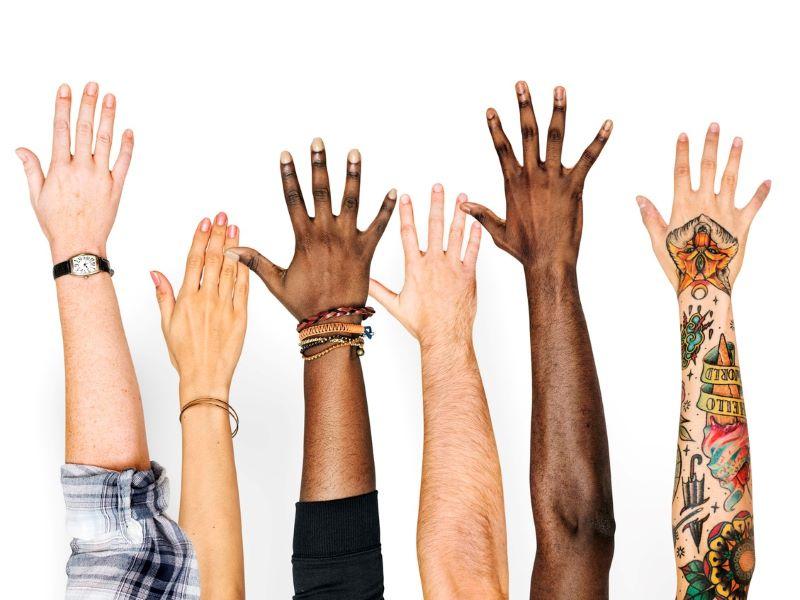 Higher education institutions often tout statements of commitment in relation to equality, diversity and inclusion (EDI) and in learning, teaching and assessment strategies to portray they are inclusive places.
But these statements do not necessarily translate into the lived experiences of students and staff of colour. Statements of commitment often serve as a proxy for universities to appear to be acting, when in fact they are just paying lip service. This was highlighted when many institutions, including our own, issued Black Lives Matter statements that were rightly criticised as tokenistic and performative. Across the entire higher education life cycle, we know that students and staff of colour do not benefit equitably to their white counterparts. There is a need for institutional statements to be genuine and translated into action.
Based on our work in this area at Leeds Trinity University, here are our tips for universities on examining their practices to ensure racial equity is embedded across institutional structures.
1. Visible executive leadership. Commitment to the race equity agenda at the highest level can lead to transformational cultural change. We know that if the executive are not saying the right things when it comes to race equity then staff and students may feel they do not have to either. But it is not enough for the executive to say the right things, they must take action when they hear about racial inequity. A simple phrase such as "what can we do about that?" coming from the executive is very powerful and will create a culture in which people of colour can challenge racism in all its forms.
2. Listening to students and staff of colour. Within higher education, we know that people of colour are less likely than their white counterparts to be in senior decision-making positions. Students and staff of colour are often spoken about and not spoken with. It is imperative that people of colour are not only given a seat at table but are given a voice at the table. This will enable people of colour to control their own narratives and share lived experiences. Moreover, all senior leaders should engage in reciprocal mentoring, which will enable understanding of the lived experience and everyday racism that students and staff of colour encounter in higher education.
3. Developing a consensus of racial inequity within institutions. If white students and staff do not believe that racism is an issue within their institutions, then initiatives related to racial equity will be perceived as problems rather than solutions. We must use institutional data and qualitative data to build awareness and agreement around the problems of racism that exist within our institutions. However, we should not be too focussed on gathering more data when we already know racial disparities exist. The emphasis needs to move beyond data gathering to taking action instead.
4. Ensuring that we do not become complacent. In higher education we are very risk-averse, which makes people less willing to confront difficult issues such as racism. Too often we think racism will resolve itself and we sweep the issue under the rug. Avoiding conversations about racism will not make it go away. It is important that we hold ourselves accountable and are transparent. We should accept that we will not always get it right, we will make mistakes, but we will attempt to make changes every day. Racial equity cuts across every single structure in higher education, therefore we suggest that it should be a standing item in every committee and not restricted to EDI-focused groups.
5. Designing a curriculum framework for social justice. The chances of student success rely heavily on the principle of equity being applied across curriculum design. Inclusion alone does not go far enough in challenging injustice; our curriculum framework for social justice should be built on anti-discriminatory practices and pedagogies that are informed and led by research. Examining our structures and co-designing our curricula with students can give us insight into how they experience disadvantage and discrimination. This can help us build just learning communities and provide students with the educational experiences, skills and confidence to question and challenge accepted norms.
At Leeds Trinity University we are working to reflect diversity and justice through inclusive language and a common set of principles underpinning a curriculum concerned with representation, which recognises difference and rejects deficit constructions of students. We will promote diverse approaches to curricula, pedagogy and assessment to ensure common threads of social justice underpin disciplinary content and concepts.
As the first university in Yorkshire to have achieved the Race Equality Charter Bronze award, we are often asked how we did it. There is no magic formula; we ensured that our students and staff of colour were consulted at every stage by creating spaces to have open discussions about racism. There is a tendency to assume we understand what is going on without asking the experts – and by experts we mean the students and staff of colour as experts in their own lived experiences. We must include them in our discussions, in the co-development of our actions and in the consultation on our curriculum to ensure it is truly reflective of their lived experiences.
Shames Maskeen is a postgraduate researcher (PhD) and operational lead for the Race Equality Charter at Leeds Trinity University.
Malcolm Todd is Leeds Trinity University's deputy vice-chancellor.
If you found this interesting and want advice and insight from academics and university staff delivered directly to your inbox each week, sign up for the THE Campus newsletter.