The metaverse is much more than a virtual copy of your campus
Most universities are not yet in the metaverse space, nor clear about what is really involved – and we can't afford to remain in this position, says Andy Miah
15 Jun 2022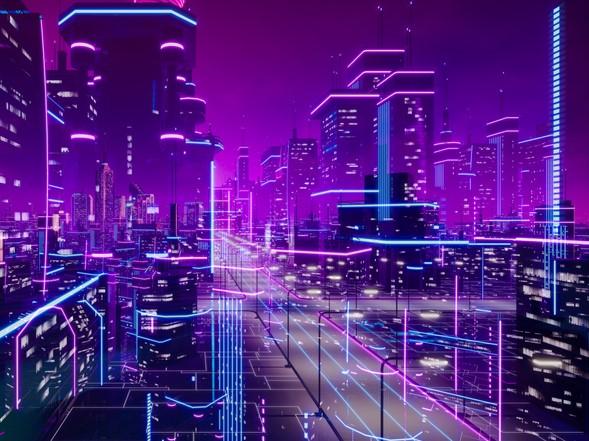 In education, we often think about technological revolutions as slow processes. So much of what we do in teaching draws on principles that can be traced back to the origins of human civilization. In this way, teaching is also rightly described as an evolutionary construct, something that can be observed in nature as crucial to establishing a flourishing population. It is written into our DNA and goes back to the origin of life.
Due to this reliance on the constancy of instruction, it is understandable that teachers gravitate to tried and tested methodologies to inspire and engage their students. The prospect of transformation is thus treated conservatively in the education sector. Changes to curricula and methodologies are slow, in need of justification and cautiously adopted.
These principles are present across all levels of education, but in the digital age a lot seems up for grabs, as new possibilities of interaction between student, teacher and content become available. Simple expansions of our interactive freedom, such as live co-authorship in a digital document or using polling software, can transform the ways in which learning takes place.
This is most recently apparent in the emerging discussions about the metaverse, a concept that describes the translocation of learning into virtual worlds to such a degree that the distinction between physical and virtual, offline and online, real and unreal, disappear.
After two years of virtual learning following Covid-19, the higher education environment is ripe with new ideas about what universities should become. Is the large lecture in a hall still fit for purpose? Does online learning offer greater opportunities to engage students who have to undertake part-time work? How do we reorientate the value of learning when artificial intelligence is creating opportunities for students to employ computers to write their essays? Do we still need exams where access to the internet is prohibited? These are serious conversations that require us to consider what knowledge and expertise means in a digital age.
For these reasons we begin to see more interest in the metaverse from within HE, but this shift is embryonic. Most universities are not yet in the metaverse space, nor clear about what is really involved – and we really can't afford to remain in this position.  
We have already allowed two decades of digital change to run away without the higher education sector, which constantly lags behind innovative practices. Barriers are placed to innovation with the latest digital environments and this holds us all back. The metaverse needs to be something different for us all.
In its simplest form, the higher education metaverse is being imagined as a virtual reality teaching environment, but we have all been here before. Just over a decade ago, universities were setting up campuses in Second Life and, more recently, in Minecraft, often replicating real campuses or buildings in the virtual version.
Allied to this is the widespread proliferation of university social media identities, which have, for many people, become the public faces of their institutions, as fewer people visit websites and tune more into what's happening on TikTok, Instagram or YouTube.
I have seen first-hand the impact of these experiences and their capacity to spark creative thought, which is why, at the University of Salford, we launched a VR campus development in the Metaverse world Spatial this year. We are also showcasing these spaces through major public events, such as Cheltenham Science Festival and the Royal Society Summer of Science. There are some compelling reasons for starting in such virtual worlds, all of which have to do with the premise that the metaverse is so much more than just a virtual reality world. 
What's really hard to get across to sceptics of these virtual worlds is just how different it is to participate within them using virtual reality headsets. It's simply something that must be tried to really understand its potential. These remarkable devices – which are now the price of a games console – manage to achieve a remarkable degree of telepresence where others have fallen far short. When Facebook rebranded into Meta, it was largely through its acquisition of Oculus and creation of its Horizon worlds, which speaks to this transformation.
When you step into Meta's Horizon world, you immediately appreciate why these VR experiences are a categorical shift in what our future digital lives will become. Unlike any other screen-based encounter you've had, the feeling of presence in these new virtual worlds is profound; we are located within the screen by the device and it is captivating.
Another fascinating feature of some of these worlds is that there's no digital footprint left in your wake. In Meta's Horizon world, users are told that, much like the old world in pre-social media times, interactions do not leave a recorded trace, at least not one you can access. Users are not permitted to record, and so the space feels very different to almost every other aspect of our digital lives. There's also no distraction from other devices, screens or people outside the virtual space. It is entirely compelling and all-consuming. 
These types of digital worlds may still be some way off for many higher education institutions, but the metaverse is laying the architecture for their adoption as demand grows for ever more advanced experiences, especially those that do more than regenerate the physical world. The most exciting aspect of the metaverse isn't just creating alternative worlds, the design of which is limited only by the imagination. Rather, it is understanding that the metaverse is a concept that underpins a digital innovation culture that will serve the sector in many ways.
In this way, while the temptation might be for a university to build a metaverse twin of their campus, there's more fun in bringing students into a virtual version of a campus that is unlike anything that can be found in the physical world. The metaverse is this place.
Andy Miah is a professor and chair in science communication and future media at the University of Salford.
If you found this interesting and want advice and insight from academics and university staff delivered directly to your inbox each week, sign up for the THE Campus newsletter.