Five ways to apply a creative mindset to education
Students should be encouraged to create and innovate rather than just accrue knowledge. Alan Morgan shares five approaches to cultivating a creative mindset in class

University College Dublin
18 May 2022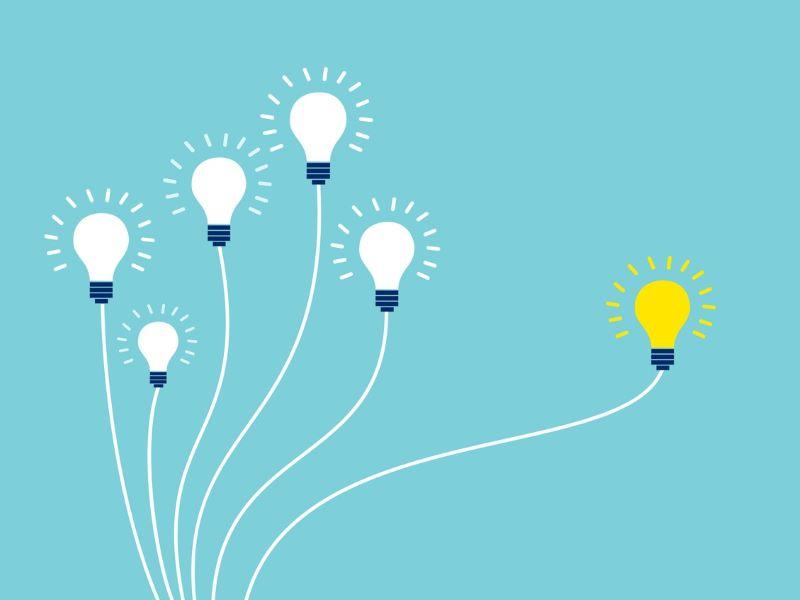 Universities and colleges are intent on returning to "normal" as we emerge from the pandemic. They do not recognise that "normal" is officially outdated. An education system that was designed for the 20th century has yet to adapt in real and demonstrable ways to the needs and wants of the 21st century. Teaching methods have not changed substantially for more than 100 years. We line our students up in a row and we talk down to them. Many of our teachers are disillusioned and disempowered.
Does this sound familiar?
At University College Dublin's Innovation Academy, we work with educators to bring creativity and innovation into education. We believe it is essential to transform the education system in the Republic of Ireland, and globally – an education system that remains focused on the consumption of knowledge, even though, in today's world, knowledge is ubiquitous. We need to recognise this and instead design education to focus on what we do with knowledge.
I offer five key takeaways for educators, drawn from more than 10 years of cultivating creative mindsets in education, to help reignite the passion that brought you to your profession in the first place, and to ensure that you and your students have the skills you need to teach and work in the 21st century:
1. Create a safe psychological space
Your students need a space in which no one is afraid to ask a silly question or to propose a blue-sky idea. Consider inviting students to share a story openly with the whole class through an object with personal meaning to them. This breaks down barriers and creates an environment where no one is "afraid" and there is support in a co-creating environment.
2. Encourage failure
When you are failing, you are learning. When you are failing, you are reinventing. When you are failing, you are reimagining. Most education systems around the world do not allow for failure. In fact, you are sometimes punished for failing. We take the opposite approach, and the rewards are rich.
3. Introduce co-creative learning environments
Without fail, the diversity of our student base is one of the richest sources of learning in our programmes. Tapping into this wealth of knowledge and cultural diversity by creating a co-creative learning environment dramatically expands the potential for building a creative and innovative mindset. From my experience, without exception, students continue to collaborate, encourage, advise and exchange ideas and experience outside the classroom often for years after they have completed their work with us. Building a community of practice among students is key.
4. Reimagine the way you teach
We are hardwired to do things in certain ways. How can we challenge ourselves to think differently? In our work with educators, we ask them to consider American writer and academic Joseph Campbell's Hero's Journey – the hero recognises a call to action and steps across the threshold, from where they find the solution in a place they have never been before and returns home victorious. Identify the barriers or baggage that impedes your work and leave that baggage behind. We challenge educators to cross the threshold as laid out in Campbell's thinking – that point of no return – and come back with the elixir.
5. Introduce the entrepreneurial mindset
An entrepreneurial mindset draws from entrepreneurship principles, but it is not being an entrepreneur and it is not about starting businesses. It's a way of thinking that enables you to overcome challenges, be decisive and accept responsibility for the outcomes of your decisions. It's about constantly looking for ways to improve, by learning from your mistakes and failures. There are many competencies within an entrepreneurial mindset, but the key ones we focus on are creativity and innovation, comfort with risk, opportunity recognition, flexibility and adaptability, future orientation, initiative, resilience and self-direction.
Alan Morgan is an entrepreneurial specialist and programme director at University College Dublin Innovation Academy.
If you found this interesting and want advice and insight from academics and university staff delivered direct to your inbox each week, sign up for the THE Campus newsletter.