Dead rank? Non-native speakers losing out on local dialects online
Let's face it, the virtual classroom isn't the best environment for international students to get to grips with linguistic diversity, says Andrew Mackenzie

30 Jun 2021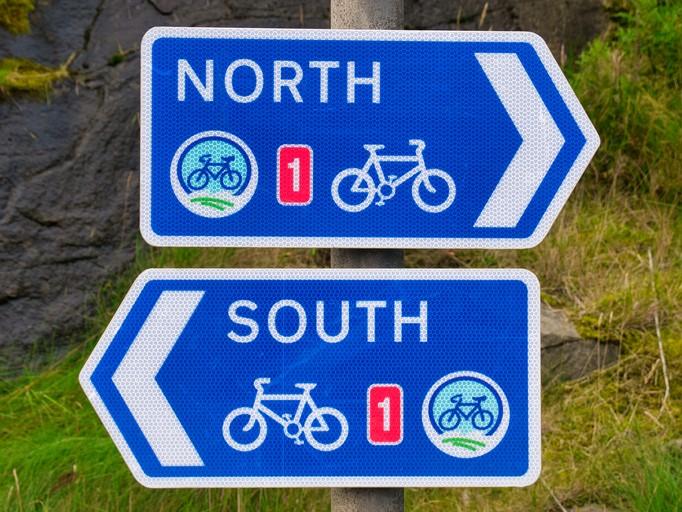 With more than 37 dialects spoken across its four nations, the UK is an unusual country when it comes to linguistic diversity. From the farthest corners of Scotland to the south coast of England, accents and dialects vary immensely – certain syllables might be stressed more than others, vowels and consonants can be softened or hardened to produce different sounds, and there is often a stark disparity in the kinds of words that appear in everyday speech.
All this linguistic diversity can be confusing even for native speakers of English, but for international students who come to the UK to pursue academic careers in English-speaking universities, this variety of strange-seeming accents and dialects can make their educational experience that little bit more difficult.
In a research paper published in the Languages, Society & Policy journal, Sascha Stollhans, a senior teaching associate in the department of languages and cultures at Lancaster University, found that the UK's broad range of regional accents can impact on the ways in which foreign students conceive of the English language. Stollhans notes that because non-native speakers will come across different varieties of spoken English in the UK, they would "benefit from some awareness of and sensitivity to these varieties".
Generally, foreign students learn to speak English by listening to, and speaking in, standard, region-less accents, such as received pronunciation (better known as RP) – and this means that many learners are not exposed to regional varieties of the language until they move to the UK.
Social interaction between students is an integral part of the student experience. It allows individuals to meet others from different backgrounds, learn about their respective cultures and acquaint themselves with unfamiliar accents, dialects and idiosyncrasies. This cultural and linguistic exchange – getting to grips with the peculiarities of regional accents and learning how to communicate with a wider variety of people – is a key part of what makes higher education such a valuable opportunity for so many.
However, during the past year or so, with many universities moving teaching online, students have been more disconnected from one another than ever before. And while the effects of this will have been felt by all students, it will no doubt have been particularly challenging for those who speak English as a second language.
For those whose grasp of regional English is stronger, attending seminars and lectures through a laptop screen may not have had a tremendous impact on their learning. Although face-to-face teaching will always be preferable, native students' understanding of course content is not as likely to have been impacted by the move to online teaching, due to their level of proficiency.
But for foreign students, this won't always be the case. For starters, online learning doesn't necessarily facilitate valuable discussion in the same way that in-person teaching does. With several students on the same video conference at once, everyone's voice is not always easily heard. People talk over one another, broadband signals waver, screens freeze and audio drops out – not to mention the fact that some students find this style of learning more awkward than others and may be less inclined to actively participate as a result. Let's face it, the virtual classroom isn't the best environment for non-native speakers of English to get to grips with linguistic diversity.
Furthermore, some universities may not be able to teach all their seminars and lectures in real time. This means some of the crucial contact time students have with their teachers might be via pre-recorded videos, and there is little room for interaction between students and thus less valuable time for international students to get to grips with regional variations of English. This will not necessarily have a lasting impact on international students, but it will have put them on the back foot when it comes to integrating themselves into society and fully experiencing the UK.
But universities have an opportunity to combat this and ensure that students are, where possible, able to communicate with one another. Encouraging them to socialise outside of lectures and seminars – in socially distanced and safe outdoor environments – would help provide much-needed contact time between students, allowing them to interact and learn from one another, and for non-native speakers of English to familiarise themselves with previously unheard accents and dialects. Equally, encouraging interaction in seminars and lectures would give students the opportunity to hear different accents, speak to different people and gain a better understanding of the language.
We live in a world that's more connected than ever before, but for the past year, many of us have had to become accustomed to virtual rather than face-to-face interactions. With students having been unable to socialise with one another, we must consider the impact of this on their mental health. But we must also contemplate the myriad ways in which current circumstances have impacted on non-native speakers of English and their familiarity with UK dialects.
When universities go back to face-to-face teaching soon, there will be many lessons learned from the pandemic that will undoubtedly inform teaching moving forwards. From actively promoting interaction during contact hours to encouraging extracurricular opportunities for students to communicate, staff and their institutions will be central to ensuring that learning environments are designed to facilitate discussion, communication and learning, both on and off the syllabus.
Andrew Mackenzie is head of the International English Language Testing System (IELTS) at the British Council.