Coming to terms with terminology: the basics of university teaching and research in the US
Looking to teach or do research in America? Angela Douglas explains the basic terms, acronyms and structures of US academia to ensure everyone is speaking the same language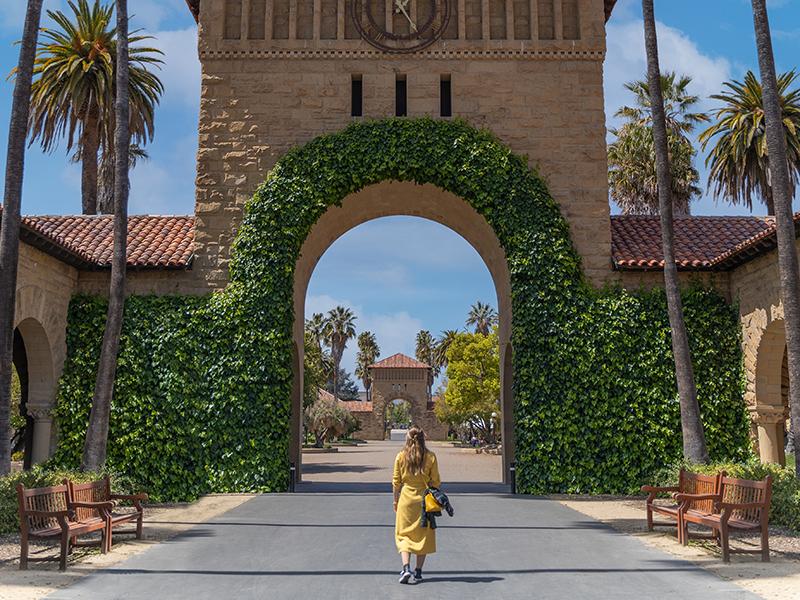 The US university system offers tremendous opportunities for academic positions, short-term visits and collaborations for international educators and researchers. A grasp of unique aspects of the terminology and expectations in the US system will ensure those precious opportunities don't get lost in translation.   
The basics
Understanding four essential terms should protect against misunderstandings during initial conversations.
Academics are members of faculty; staff are administrators, grounds personnel (who look after the buildings and campus grounds) and custodians (who clean the buildings).
Undergraduates study for their bachelor's degree, never their first degree.
Students conducting research for a master's degree or PhD are graduate students; the term postgraduate is rarely used and refers to postdoctoral researchers.
Appointments are made on one's schedule or calendar; a diary is the place for your innermost thoughts.
Teaching undergraduate students
This is a treat. Many students are highly articulate and enthusiastic. They are fully engaged partners in their education, asking questions and expressing opinions, volubly and at length. 
Active learning is widely adopted and many students are adept at assimilating information provided online, and using group activities for problem-solving and discussion. At some institutions, lecture halls have been redesigned to accommodate small group teaching, and students have little or no experience of formal lectures.
A great bonus is that teaching is supported by teaching assistants (TAs). TAs are graduate students or senior undergraduates who attend the lectures and provide supplementary classes and review (meaning revision) classes for the students. TAs take primary responsibility for marking exams; this activity is known as grading. An excellent TA takes a lot of the stress out of teaching. 
The challenges of teaching undergraduates include:
The academic backgrounds of students are highly variable. US high school education is not standardised, and the learning experience of undergraduates tends not to be channeled into specific disciplines, especially in the first two years of university education. Answering questions from students in the same class can involve anything from elementary facts to a brief description of cutting-edge research.

Grade inflation is rampant. The only solution is when in Rome, do as the Romans do. Assume a student has 100 per cent and work down, not 0 per cent and work up. The average final grade for upper-level classes, where most of the students are highly motivated, is about 85 per cent, ranging from high 90s down to mid 70s, in my experience. Large classes can include lower scores, but a score less than 50 per cent is most unusual.

For sciences, hands-on teaching of laboratory technique and experiments is called a laboratory class, not a practical class.

At some institutions, very large laboratory classes involving several hundred students may be run by dedicated staff supported by student TAs; teaching faculty members provide general oversight.

Much more commonly, however, laboratory classes are managed entirely by teaching faculty and TAs, who are responsible for ordering all the materials, setting up the class, distributing class protocols and tidying up. Classes are run in dedicated teaching labs with equipment that may, or may not, be relevant to the class. If your prior teaching experience involves professional teaching technicians running the laboratory classes, you may be shocked by the difference.
Research and research management
Academics based in the US have access to many sources of external research funding, including federal and state government agencies, industry, not-for-profit organisations and wealthy philanthropists. Some funding calls are designed specifically for international collaborations. 
The grant proposal – the term "grant application" is not used – is prepared by the principal investigator (PI), often with one or more co-PIs. Co-PIs based at different institutions receive sub-awards. Two additional terms that figure large in proposal budgets are:
Fringe

is not part of a hairstyle (that's bangs – plural). It is the cost of social security, retirement benefit and health insurance for postdoctoral and technical staff employed on a research grant. Fringe can add 50 per cent or more to the salary budget.

Indirect costs (IDC)

, also known as the facilities-and-administrative costs (F&A), are used by the university to offset costs. Each institution negotiates its IDC rate with each funding agency. IDC can vary from 20 per cent to more than 100 per cent of direct costs, meaning that whenever funds are paid out from a research grant for salary, consumables or equipment, an extra 20 to 100 per cent of that sum is transferred from the grant budget to the institution. Some of the IDC is returned to the PI, the amount varying among institutions from less than 1 per cent to more than 50 per cent. 
Grants are generally awarded for a fixed period. However, some funding agencies are lenient about carry-over of unspent funds between years and beyond the end date of the grant, known as a no-cost extension (NCE).   
Grantsmanship in the US often includes crafting a relationship with programme officers at the funding agency. It is entirely acceptable to discuss research ideas, ask for advice and generally get to know programme officers. These interactions can play an important role in honing a grant proposal for success.
Who are URMs?
US university colleagues are very likely to refer to URMs (under-represented minority groups) in their conversations about teaching and research.
URMs are members of racial and ethnic groups that make up a lower percentage of the US university sector, or of an individual institution, than in the overall US population. URMs include African/Black Americans, Latinx/Hispanics and Native Americans, as well as Native Hawaiians and other Pacific Islanders. 
Increasingly, academic institutions, funding agencies and other organisations involved in higher education are implementing policies:
to eliminate bias (including unconscious bias),

to enhance access of URM students to higher education, and

to promote the hiring and retention of URM faculty and staff in the university sector.
Other racial or ethnic groups, the LGBTIQ+ community and non-US citizens (irrespective of their racial or ethnic identity) are not generally recognised as URMs.
Once you are familiar with these basics of teaching and research management in the US university system, it will be easier to understand the answers to the many questions you will need to ask. It is well worth the effort.
Angela Douglas is emerita Daljit S. and Elaine Sarkaria professor of insect physiology and toxicology at Cornell University.
You may also like