Business schools must play their part in supporting those fleeing Ukraine
As providers of education that sits at the interface of industry and academia, the onus is on business schools to step up during times of crisis
6 Jul 2022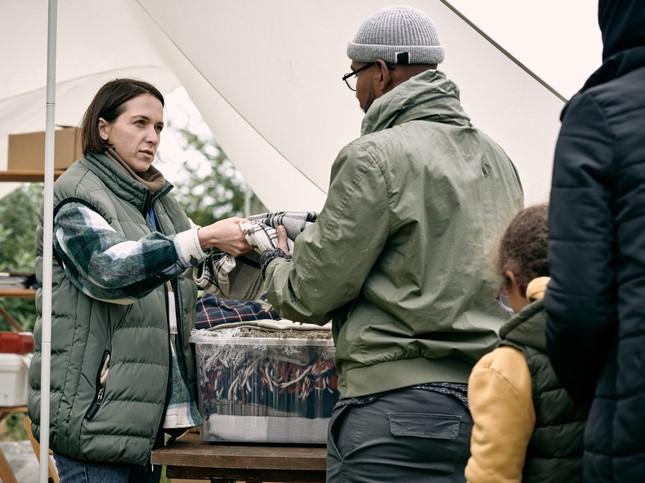 In times of hardship, public bodies and civil leaders are often looked to as a source of much-needed support and assistance. The Ukraine crisis has created hardship and suffering on a level that most of us thought (and hoped) we would never see again. With the homes and lives of millions destroyed, a refugee crisis has inevitably ensued. Aware of the challenges that countless people face in the wake of this crisis, higher education can and must play an important role in identifying and offering solutions to today's global challenges.
With this responsibility in mind, universities and business schools alike have undertaken a number of fundraising initiatives and charitable projects, leveraging expertise to benefit those most in need and supporting others to do the same. At Imperial, we have helped develop a guide to support community leaders seeking to inspire and rally the goodwill of the thousands of European citizens who want to support those who have escaped the conflict, but may be at loose ends about how to best deliver on those positive intentions.
Working with the French charity Solidarité Ukraine, students and faculty have teamed up to create a playbook – a "how to" guide for assisting communities in welcoming refugees displaced by the crisis, following the success achieved in a community in Saint-Omer in northern France. This toolkit offers sound, practical advice to host communities across France and beyond on how to resettle those fleeing the conflict in Ukraine and give them a solid platform from which to rebuild their lives.
From advice on providing essential care, such as clothing, food and transport, to administering basic healthcare, the playbook offers a step-by-step guide to housing and reorienting Ukrainian families. Leveraging the expertise and networks available to an institution such as Imperial, the guide builds on the lessons learned from the actions of the Saint-Omer community. This community has successfully resettled hundreds of Ukrainian refugees, offering not just shelter but comprehensive medical treatment, educational and employment opportunities, and the necessary administrative support and documentation to gain "protected status" under French law.
But what role can and should a business school play in supporting those affected by a humanitarian crisis? Quite simply, they should do what they do best: develop and share the critical information needed to overcome the greatest challenges of our time.
If the pandemic has shown us anything, it has been the vital role that higher education plays in finding solutions to pressing global challenges. From vaccine creation to market forecasting, the academic community's contribution has been thrown into sharp relief over the course of this health crisis. Business schools, specifically, have played an important part in all of this. As providers of business and management education that sit at the interface of industry and academia, institutions must aim to deliver real-world impact through research and teaching. And in times of crisis, the onus is on such schools to step up when the proverbial chips are down.
But that's not to say that universities and business schools can make a difference only in response to a global crisis. In fact, these institutions can start making a difference closer to home by fostering a culture of support and inclusiveness and giving a voice to those communities who are under-represented in higher education.
Above all, business schools have a moral obligation to shape the leaders we need for the future – both in their ethical orientation of the world and in their skills to deliver on that orientation. It's this culture of inclusivity and supportiveness at Imperial that has encouraged so many students and staff to play their part in helping those affected by the crisis in Ukraine.
And such inclusion goes further – breaking down boundaries between communities, people, business and society to provide opportunity for all and to create action where needed.
World-class educational institutions need to model responsible leadership for all their constituents. This mandate goes beyond delivering in the classroom and producing peer-reviewed research. Teaching and research will always remain universities' core activities, but the need to engage in active and meaningful ways with the communities that surround us becomes more imperative every day. As representatives of Imperial College Business School, we must lead by example. We must remain aware of, and commit to, improving the world around us.
Mary Meaney is an Imperial College Business School advisory board and Imperial council member and leads the charity Solidarité Ukraine.
Celia Moore is a professor of organisational behaviour and co-director of the Centre for Responsible Leadership at Imperial College Business School.
Marina Moncayola Lobato is a student at Imperial College Business School.
Solidarity Ukraine: A Guide to Welcoming Ukrainian Displaced People can be accessed here.
If you found this interesting and want advice and insight from academics and university staff delivered direct to your inbox each week, sign up for the THE Campus newsletter.