Boosting student motivation through course design
Maurice Kinsella and Niamh Nestor explain how to use self-determination theory as a guide to boost student motivation through careful online course design
University College Dublin
3 Jun 2021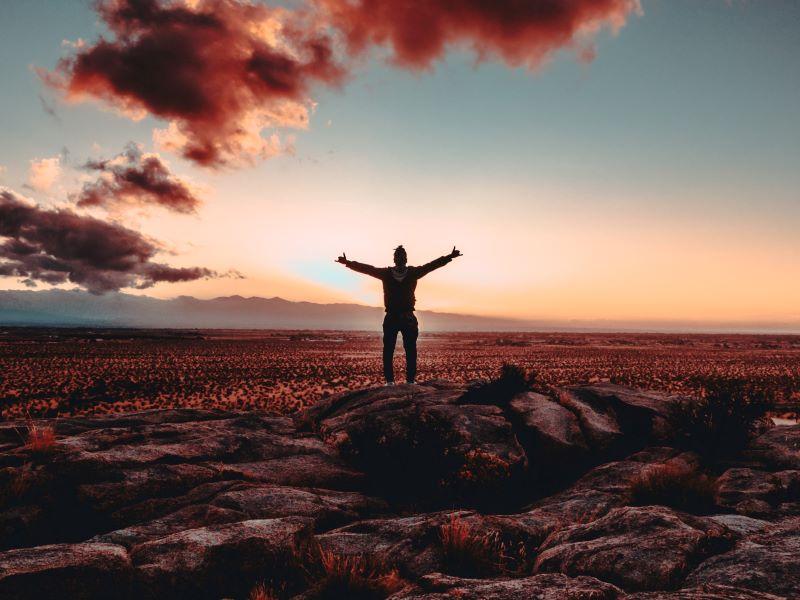 Where there is a will
Motivation is crucial if students are to realise their potential and engage with the opportunities presented by higher education. It enables them to take ownership of accessing, appraising and applying new learning in enlivening and enriching their educational experience. However, motivation is not a given; for it to be fostered, real efforts must be made through the activities and relationships embedded in students' modules.
Yes, higher education institutions are diving deeper into managing accessibility, flexibility and interactivity through virtual learning environments (VLEs); nevertheless, there are indications that more needs to be done to fire up students in ways that emulate in-person engagement strategies.
One prominent example of VLEs' potential limitations is module "siloing", where a lack of inter-module coherence can create blocks to learning and demotivate students from fully and consistently engaging with their programme. This raises questions: What are the different ways in which students remain digitally engaged? Has sufficient attention been paid to fostering their will to engage? How can educators create an online engagement experience that kick-starts and maintains motivation?
A self-deterministic approach
A helpful starting point is self-determination theory. This theory provides crucial insights into how course designers can better understand and integrate motivation-enhancing strategies into their VLE.
Here, three foundational psychological "needs" underpin motivation.
Autonomy emerges when students possess choice and control, the sense that they can exercise some ownership over their learning experience. Instructors should ask themselves: "Am I providing students with sufficient opportunities to contribute towards their module's teaching and learning strategies?"
Competency emerges when students possess the ability to engage with and complete challenges effectively, the sense that they can achieve mastery of the tasks presented to them. Instructors should ask themselves: "Am I providing students with the resources to fully engage with their module's learning requirements and develop their capabilities?"
Relatedness emerges when students are connected with others through positive relationships, the sense that they are personally integrated into their learning environment and experience. Instructors should ask themselves: "Am I providing students with the means to connect with their module class productively and meaningfully?"
It is not easy to feel in control, capable or connected when interactions are digitally mediated and life is lived at a distance. And variations in VLE module design and delivery may impede instructors' ability to create teaching and learning experiences crafted around each of these psychological needs. Often, the result is inter-module differences that make it harder for students to remain motivated, and this is all the more apparent with programmes initially designed for in-person participation.
Recommendations to foster motivation
Combating module siloing, therefore, requires instructors to ensure that their respective VLEs are engineered to harness students' intrinsic motivation, and as much as possible, to instil this purposefulness at programme level. Building on the insights of self-determination theory, instructors can take heart in there being numerous routes to shaping their VLEs to be catalysts for student motivation.
Instructors can nurture students' competency by clarifying and challenging expectations of what students should expect from their module, and what instructors expect from their students.
Regarding students' expectations, approaches can include:
providing clear timetables that use a standardised format

specifying lesson plans and topics in advance

outlining module outcomes and their contribution towards programme goals

detailing assignments and tasks.
Regarding instructors' expectations, approaches can include:
outlining participation and progression requirements that align with programme learning outcomes

defining and demarcating between different learning resources

clarification of roles and responsibilities, which can serve to empower students to discover what they expect from themselves, in turn facilitating realistic and constructive goal-setting.
Instructors can foster students' autonomy by offering them dynamic and responsive learning opportunities. Approaches can include:
employing a range of teaching resources and mediums, such as live and pre-recorded classes, to cater to different learning approaches

using flipped classrooms that place greater responsibility on students for undertaking initial personal learning and facilitating formal "in-class" learning

providing accessible feedback and appraisal forums that foster student reflection and development

using a variety of assessment methods that enable students to consolidate and express their learning in different ways.
Instructors can foster students' relatedness by establishing a sense of community through consistent communication and collaboration within peer-to-peer and student-to-staff contexts. This offers students space to recognise relationships as an essential learning resource and enables them to feel part of a learning community. Approaches can include:
maintaining accessible and topical discussion boards

setting group-centred tasks such as projects and presentations

retaining a "live" module presence through regular updates

facilitating in-class breakout sessions that provide opportunities for more personal dialogue

keeping live virtual classrooms open for informal discussions between students after the formal class has ended.
Alongside these approaches, instructors must be mindful of impediments arising from students' circumstances. Here, they can provide information and resources on institutional support services, such as student advisers, chaplains, doctors and counsellors, all of whom can address difficulties influencing motivation and performance in different ways.
Motivation is a personal experience. It is the outcome of one's experiences, preferences and aspirations. Therefore, students' motivation will inevitably differ across modules; some will be approached transactionally, while others connected with at a deeper level. Nevertheless, by being mindful of the distinct-yet-connected psychological underpinnings of student self-determination – autonomy, competence and relatedness – instructors can create an educational experience that supports motivation and engagement throughout.
Maurice Kinsella is a research assistant and Niamh Nestor is a student adviser, all at University College Dublin.