Asynchronous communication strategies for successful learning design partnerships
Asynchronous communication that builds rapport among university course designers and external edtech providers, explained by Rae Mancilla and Nadine Hamman in the first part of a series looking at strategies for successful learning design partnerships
University of Pittsburgh
,
University of Cape Town
25 Apr 2022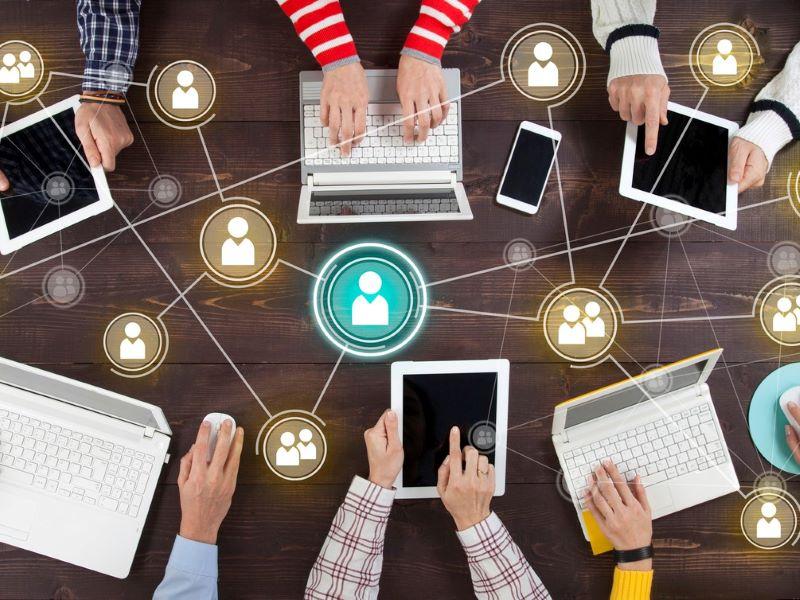 Higher education institutions worldwide have engaged online programme management companies to scale the development of online and hybrid programmes – a process vastly accelerated by the pandemic. The demand for instructional design expertise has also increased exponentially.
The University of Pittsburgh School of Health and Rehabilitation Sciences collaborated with the edtech firm Construct Education to assist its design team with new online course development. After two previously unsuccessful design partnerships, university and edtech team leaders re-envisioned a new model for collaboration. This three-part series documents practical strategies deployed by the University of Pittsburgh-Construct team to lay the foundation for a strong design partnership. In the first part, we will focus on four asynchronous strategies to streamline cross-team collaboration.
Asynchronous communication strategies
1. Selecting a common communication platform
Moving the design teams from intra-team to inter-team communication required the use of a common communication platform. Prior to the partnership, each team managed its own interactions using the instant messaging app Slack. So, a designated Slack channel was created, bringing them together. Slack served as a space for full team notifications, such as learning management system outages, file sharing and general questions, where specific team members could be targeted for fast turnaround. Due to the volume of courses, separate channels were not created for each course. Project leads also had access to a private channel for time-sensitive queries and urgent escalations. General email communication was reserved for direct faculty-instructional designer interactions. Slack proved critically important because team members were based in multiple countries and time zones, with a time differential ranging from two to nine hours.
Top tips
Choose a single messaging tool for managing cross-team communication.

Establish parameters for communication types conducted via messaging versus email.

Discuss cost-sharing of tool licences.
2. Creating a collated questions document
Without initial parameters in place, the volume of queries from the edtech design team became overwhelming for the university lead to manage over Slack. The bottleneck of unanswered questions led to the creation of a "Collated questions document" containing a curated list of daily queries from Construct, sent to the university lead. This asynchronous strategy provided a convenient mechanism for responding to lengthy enquiries and those requiring additional research. Later, this document was made available on a file-sharing platform for direct access by the university team. This removed the bottleneck of a single point of contact with the edtech lead.
Top tips
Use a collated document to curate non-urgent queries.

Socialise the importance of collating questions to establish online programme management team buy-in and regular use of the document.

The university and online programme manager team leads must schedule a daily calendar reminder.
3. Providing daily status updates
Aligned with agile design thinking, and the need for granular and timely reporting on course developments, team leaders instituted status update emails. These emails were sent daily from the edtech project manager to the university lead to summarise progress, next steps, and blockers for each course development. Notes came from internal daily stand-up meetings with all designers and technicians. Daily updates were essential for progress monitoring of time-sensitive course developments. Reports allowed the university team lead to anticipate potential delays and allocate internal resources for interventions as appropriate. 
Top tips
Determine the online programme manager's willingness to share internal course development notes with the client.

Ensure status reports address progress, next steps and blockers.

Agree upon frequency of comprehensive progress reporting.
4. Syncing email accounts
The two teams used different office technology ecosystems (Google and Microsoft). So, the university created sponsored email accounts in Outlook for the edtech team, since by default, SharePoint notifications and tagging were tethered to Microsoft and widely used by university faculty and IDs. To avoid missed notifications, Construct forwarded all Outlook emails and notifications to their default Google account.
Top tip
Ensure all email communication is funnelled through a single system.
These four asynchronous communication strategies devised by the University of Pittsburgh-Construct team required both the university and edtech provider to adopt novel ways of thinking to ensure a successful programme launch and ongoing collaboration. Construct decided to function as an extension of the university team, resulting in mutual compromises and the unification of both design teams. These communication strategies can be applied to many contexts where team building is required and a willing disposition to adapt processes to optimise collaboration is key.
Rae Mancilla is assistant director of online learning in the School of Health and Rehabilitation Sciences, at the University of Pittsburgh.
Nadine Hamman is senior project coordinator and learning designer at the Centre for Innovation in Learning and Teaching, University of Cape Town.
If you found this interesting and want advice and insight from academics and university staff delivered direct to your inbox each week, sign up for the THE Campus newsletter.