Are you a researcher who's ready to move away from the bench? Here's how
Deciphering job titles, utilising your network and coming to problems with 'fresh eyes' are all crucial for those moving from the lab to an admin role

24 Jan 2022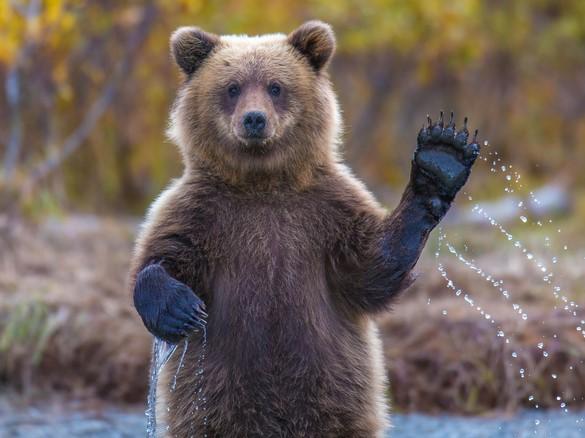 There comes a moment in the life of many scientists when the wish – or necessity – to leave the bench becomes central. It could be sparked by a desire to have more predictable, family-friendly work hours. Or a contract that does not depend upon the vagaries of funding or endlessly writing grants. Or the unwillingness to become head of a research group, with the accompanying heavy admin load.
All of these and more can be key players in such a decision. And of course, on the "other side", the benefits appear great: better work-life balance; greater security; a more child-friendly career; and, for some, the curiosity of seeing how research works when looking at it from the outside.
However, in parallel, there may well be ties to one's location – typically, a spouse's job that is not easily "movable" or family obligations, such as a child having started school. So, how to transition away from the bench while remaining in the same physical location or, indeed, in the same institution but in a non-bench role? And what should a researcher considering this step watch out for to maximise their chances of success?
I spoke to three ex-researchers that did just this – moved out of their research role while remaining in the same city or the same institution – and asked their advice.
The first hurdle in any job transition – but especially in a geographically constrained one – is finding out which other roles are available, not to mention how to go about discovering them. This is not as trivial as it sounds: while nearly all researchers know how to identify a new, say, postdoc role, this is not always the case for a non-bench position.
The first, seemingly obvious, obstacle is finding out which job titles to look out for, while the second would be understanding what is behind them in terms of duties, expectations and salary. Talking to your supervisors and especially heads of institutes at this stage, if possible, is really useful – they are the ones who are most likely to know whether any research-related, but not bench-tied, positions are available locally and what the expectations would be for those roles.
Lowenna Holt is now a research support officer at the Garvan Institute of Medical Research and at the Victor Chang Cardiac Research Institute in Sydney. When she decided to leave the bench for family reasons, she asked around within her workplace to see if any lab heads needed help and got lucky after speaking with the chief scientific officer, who could see the advantage of employing her. The title of her position then was "project officer"; she had never heard this term before, but she now recommends it as a good search term when looking for jobs in this area.
Liz Silva, currently interim dean, graduate division, and an adjunct assistant professor at the University of California, San Francisco, used a dual approach in her post-bench job search – asking her network as well as exploring "formal" options. In her words: "All my positions were advertised and, with any institutional job, your professional network is very important. I wouldn't have been aware of [some of the roles] if my colleagues hadn't told me so…They tapped me on the shoulder."
Of course, even after finding the right role, there are transition challenges – for those remaining in the same institution, but in a different role, what can be unexpected or difficult?
To start, moving across while remaining in the same institution will be a clear advantage over going somewhere new, as you'll have a sense of who the key players are even in a new, non-bench role. On the other hand, your tasks and deliverables will look very different, and you might have to adjust to a new hierarchy in which researchers are not necessarily your key or only stakeholders. It can be tricky to look at a place you're very familiar with with entirely new eyes.
Indeed, Liz Silva, who also had a spell as a Plos editor before moving back to her university, mentioned that "a chance to be removed [from the institution] helps you bring the culture of the place into sharp focus when you return. Going back, I could see which things were truly cultural and which were features of the environment."
Everyone I spoke to mentioned challenges pertaining to the tasks of the new role and having to "prove their worth". Sharrada Subramanian, currently senior scientific manager at A*STAR – Agency for Science, Technology and Research after a period as a researcher in the same institution, said that "some jobs, especially commercial ones, required relevant work experience, while others deemed PhD holders to be over-qualified. There were few roles that were willing to take a chance with a bench scientist."
Leaving the bench is a major career change, and it is understandable that employers may be reluctant to employ researchers with no experience in the new field. In this case, it pays to be as enthusiastic as possible about the new role and leverage your knowledge of the environment/institution (you are not starting from scratch on that aspect, after all). It's especially useful to learn as much as you can about your new deliverables and the "pain point" you have been hired to solve. The good thing is that, just like any job, you can learn as you go. And, of course, there's no one like a researcher to get up to speed quickly on any given topic.
Lia Paola Zambetti is currently manager, partnership projects in the Office of Global Engagement, University of Sydney, Australia. Before this, she worked at the bench as a biomedical researcher and a research communicator/editor in Singapore. She writes here in a personal capacity.
If you found this interesting and want advice and insight from academics and university staff delivered direct to your inbox each week, sign up for the THE Campus newsletter.