University of Hong Kong
36 th
World University Rankings 2019
40 th
World Reputation Rankings 2018
9/F, Knowles Building Pok Fu Lam Road, Pokfulam, Hong Kong Island, Hong Kong
The University of Hong Kong (HKU) is renowned for its academic excellence, world class research programmes, global connections and social impact. Inspired by its rich heritage, but always looking forward, HKU invites students to an educational journey that will prepare them to become globally-minded thinkers and leaders, and to tackle grand global challenges, to be able to adapt swiftly and effectively to unpredictable situations, so that they would be successful anywhere in today's increasingly globlised society. HKU is proud to be/have:
A research driven university, with 111 professors ranking in the top 1% scientists globally.
A modern campus connected with more than 340 leading universities in 43 countries.
A diverse community of more than 30,000 students, including 9,000 international students from 104 countries.
An education in English, with an international focus from a distinct Asian perspective.
Currently, HKU ranks:
27th in the world overall

3rd globally for our international outlook1
1st in Hong Kong
Some of our programmes are the top ones in the world.
1st in Dentistry
7th in Education
9th in Civil and Structural Engineering
10th in Architecture
10th in Linguistics
10th in Social Policy and Administration
And so are many of our professors and students.
111 of our professors are considered as being in the top 1% scientists worldwide.
59.2% of our professors are from overseas.
79% of Hong Kong Diploma of Secondary Education top scorers chose to study with HKU in 2016.
In 2016, HKU accepted some of the world's top academic achievers, including: 10 IB students with full marks; 58 with a score of 43 or more; 13 with a GCEA 5A* or above and 4 with a SAT1 2350/2400 or better.
1Times Higher Education World University Ranking (2016-17)
At HKU, we believe that you should take the lead in crafting your education. HKU's flexible, cross-discipline learning approach means that students are empowered to customize their programmes to suit their interests. HKU invites students to select their own unique combination of majors, minors and electives, to study abroad, and to be involved in service learning or to pursue an internship.  
Undergraduate Programmes
Choose from a wide array of programmes offered by our 10 faculties:  
Architecture: Real Estate, Urban Planning, Conservation, Landscape
Arts: Humanities, Languages, Liberal Studies, China-West Studies
Business & Economics: Management, Accounting, Quantitative Finance, Business Administration, Econometrics             
Dentistry: Oral Health, Orthodontics, Periodontics, Hygiene. Oral Surgery
Education: Educational Leadership, Comparative Education, Communication Disorders, Special Education, Speech & Hearing
Engineering: Electrical & Electronics, Civil, Mechanical, Industrial, Computer Science            
Medicine: Surgery, Pharmacy, Nursing, Biomedicine, Chinese Medicine              
Law: Constitutional Law, Commercial, Corporate and Financial Law, International Trade & Economic Law
Science: Basic Sciences, Food and Nutrition, Statistics, Environmental Science, Ecology and Biodiversity
Social Sciences: Psychology, Politics and Public Administration, Journalism, Geography             
Dual Degree Programme
In a world without borders, why limit yourself? With our dual degree programmes, you get to study at, and graduate from, two world's leading universities. Be it France's Sciences Po, Geneva's Graduate Institute of International and Development Studies or the United Kingdom's University College London, you too can get the best of both worlds! 
"I get two Bachelors in four years' time, one in Europe and one in Asia. It was clearly worth the shot because both universities are top-tier."
Mehdi, HKU & Sciences Po Dual Degree Programme
Taught Postgraduate Programmes
Taught postgraduate (TPg) programmes at HKU are coursework-based degrees, ranging from one to four years in length and accepting both full-time and part-time applicants. HKU provides flexible learning options for you to develop and enrich your professional skills and knowledge for career advancement. HKU taught postgraduate programmes have attracted around 9000 students from Hong Kong, Mainland and other parts of Asia, as well as students from Europe, Australia, Africa, North and South America.
Check Taught Postgraduate Admissions Website for more information.
Research Postgraduate Programmes
HKU offers Research postgraduate (RPg) degrees, i.e. Master of Philosophy (MPhil) and 3-year and 4-year Doctor of Philosophy (PhD), in a wider range of subjects under the Faculties of Architecture, Arts, Business and Economics, Dentistry, Education, Engineering, Law, Medicine, Science and Social Sciences.
Research Excellence
HKU has won a proud reputation as a world-class comprehensive research university. Its research is of proven quality and utility. At HKU, supervisors are dedicated to providing guidance and support to our research postgraduate students in the pursuit of research excellence. You will have a chance to work with renowned professors who are experts in their research areas. Some professors are highly recognized internationally, they are ranked as the world's top 1% scientists, and some are named on the list of 'Highly Cited Researchers 2016' by Essential Science Indicators, Thomson Reuters.
You may choose from the following research postgraduate programmes in both full-time and part-time modes:
Master of Philosophy (MPhil)
3-year Doctor of Philosophy (PhD)
4-year Doctor of Philosophy (PhD)
Joint PhD Programme between HKU and King's College London
Joint Educational Placement for PhD between HKU and the University of Toronto
Joint Education Programme for PhD between HKU and Southern University of Science and Technology
HKU supports its researchers well financially through Hong Kong PhD Fellowships, University Postgraduate Fellowships and Postgraduate Scholarships. MPhil and PhD students are also eligible for various financial supports for academic conference and travel. For more information, please click here for details
Check HKU Graduate School website for more information.
Learn More:
International Undergraduate Admissions
Taught Postgraduate Admissions
Research Postgraduate Admissions
HKU provides various opportunities for students to round up their experience and outlook, to grow not only professionally, but also intellectually and personally.
Global Links
The world is interconnected like never before. At HKU, we have embraced this seminal shift by forging a network of collaborations with more than 340 of the world's leading universities. With HKU as your base, you'll get to go to places like Cambridge, or Harvard to further expand your horizons!
"A summer spent at Cambridge the Pembroke-King's Programme truly changed my life, as this is where I've learned what it takes to write a real scientific essay. Easy? No. Gratifying? Very!!"
Abdullah Husain, Bachelor of Science
Gateway to China   
The resurgence of China is this century's biggest story. While China is modernizing fast, its ancient culture continues to inform its development. Studying at HKU, you are in a unique position to participate in this seismic shift. With our China Vision initiative, our students can participate in a wide range of China-related activities ranging from studying crowd control and evacuation in Shanghai, fighting liver diseases in Yunnan or working in R&D for car maker Nissan China.
"I helped build a school in the Dabao Village in China as part of Project Mingde. I will always remember what those kids said to me, as I was leaving. 'Brother, please stay!' I was touched."
Pung Chun Nok Samson, Bachelor of Engineering
Real Word Experience with the Best
What happens in the classroom matters. But you need something more. At HKU, we strive to make sure that our students learn to tackle real world challenges. For example, our business school works with organisations like Citibank to develop programmes giving students real insights about career choices, while our mentorship programmes put students in direct contact with industry leaders keen to help them make the most of their abilities.
 "After a 10-week summer internship at JPMorgan Chase, I was hired as a technology analyst in the Global Risk and Finance Technology team! I never thought an internship could be that important.
Ken Ho, Bachelor of Business Administration
Research Opportunities at all Levels
As we seek to nurture the researchers of tomorrow, we have developed a set of unique research opportunities for our undergraduates. For example, students can apply for an Undergraduate Research Fellowship Programme (URFP) and undertake a substantive research project as part of their studies. Budding scientist may also join our Young Scientists Scheme, an innovative framework that will provide opportunities to students to explore their interests, by engaging in research projects at HKU and overseas, guaranteed exchange opportunities at prestigious universities as well as participation in international science conference. A research mentor is also assigned to every student in the scheme, to provide guidance on their research path. 
"With four Harvard and MIT postgraduates, I worked on a state-of-the-art topic, the Hi-C genome project that was originally published in the journal Science as the cover article several years ago."
Tang Yun Fan, Bachelor of Science
Summer Institute - Enrich yourself in Summer!
HKU Summer Institute offers a wide range of programmes from different faculties, providing quality learning and rare chances to study abroad for students. The programmes are open to all undergraduates and secondary students and are best suited for students who are looking to expand their academic and cultural horizons during summer in one of the most vibrant cities in Asia.
Working at HKU
The University of Hong Kong attracts faculty members from around the world. The University hosts 1112 professoriate staff, in which 59.2% are from overseas. Please refer to our website for career opportunities (http://www.hr.hku.hk/) at HKU . Check the Professors From Afar (http://vpasr.hku.hk/professors-from-afar--expatshku.html) webpage ,which features several professoriate staff in videos sharing why they came to HKU.
Learn More:
International Undergraduate Admissions
Taught Postgraduate Admissions
Research Postgraduate Admissions
Explore rankings data for University of Hong Kong
All ranked institutions have an overall score and 4 pillar scores. However for each pillar, only institutions ranked in the top 500 overall or the top 500 in this pillar have a publicly visible score
Key statistics
18.1

No. of students per staff

(1)

43%

Percentage of International Students

(1)

54 : 46

Student Ratio of Females to Males

(1)

18,122

Number of FTE Students

(1)
Based on data collected for the (1) 2019 World University Rankings
Video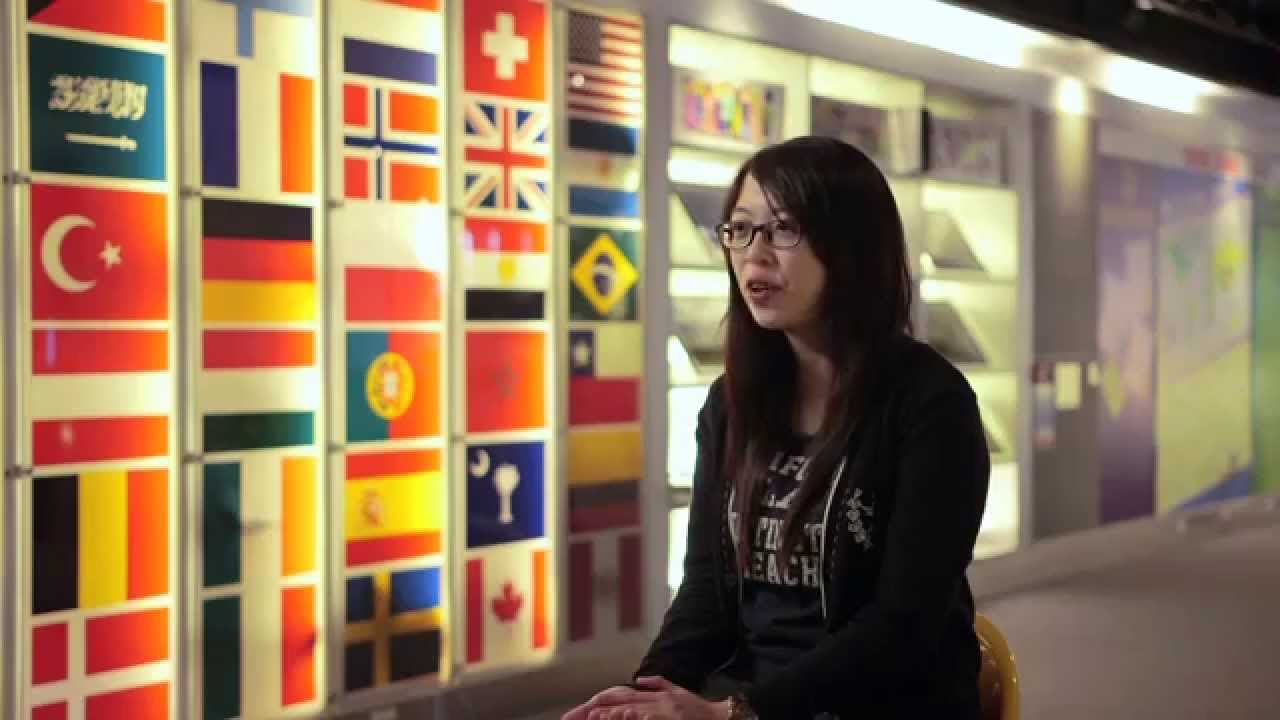 Subjects taught at University of Hong Kong
Arts & humanities

Clinical, pre-clinical & health

Psychology

Engineering & technology

Education

Social sciences

Physical sciences

Business & economics

Computer science

Life sciences

Law