Samara State Technical University
World University Rankings 2021
244 Molodogvardeyskaya street, Samarskaya oblast, 443100, Russian Federation
Welcome to Samara Polytech – the Heart of the Volga Region!
Samara Polytech is a forward-looking community that takes all the best from the world academic traditions and combines it with new solutions and innovative ideas.
The history of our university started in 1914 by decree of the Russian Emperor Nicholas II. In the hundred years history Samara State Technical University became the Alma Mater for thousands of students. Every year Samara Polytech produces more than 4 000 highly qualified graduates.
Find out more about our history
A number of practical trainings are the keystone of employability of Samara Polytech graduates. Our university offers a wide range of academic programs and practical teaching methods to help students gain necessary skills. Samara Polytech educational and scientific policy is based on immersion methods.
As a result of a long-term partnership with leading industrial enterprises of the region and the country, Samara Polytech studying rooms and labs are equipped with up-to-date rig. This allows the students to get acquainted with modern production technologies and industrial installations during their studying at the university. Moreover, Samara State Technical University designs and offers new solutions that our industrial partners successfully implement.
Explore more "Why chose Samara Polytech?"
Samara Polytech offers a wide range of educational and research programs. One of the main features of the University is to provide high quality and practice oriented knowledge. Samara Polytech  has a high reputation for technical developments. A lot of attention at the University is paid to scientific research in various fields.
Training is conducted in 30 integrated groups of specialties and areas of training (about 200 programs, including bachelor's, master's and 55 doctoral programs), such as:
Oil And Gas | Chemistry and Petrochemistry | Mechanics and Energy | Transport | Food Production (Food Technology) | Defense Technology | Information Technology | Mechanical Engineering and Car Industry | Control and Automation of Engineering Systems | Materials Science and Metallurgy | Biotechnology | Industrial Ecology | Civil Engineering | Architecture | Design | Economics
Currently, more than 17 thousand students study at Samara Polytech. 538 students of them are foreign students. The geography of the countries is very diverse: from Belarus, Africa and China to Latin America. All lectures are conducted in Russian. Our University offers the Russian language preparatory course.
In the end of 2020, Interclub was established at our university. The aim of Interclub is to unite students of different nationalities, help them adapt in Russia and make their education at Samara Polytech more comfortable.
Today Samara Polytech offers 4 Double Degree Programs with University of Science and Technology in Lille (France); 2 programs with Southeastern University of Applied Sciences (XAMK), Finland; South Kazakhstan State University named after M.Auezov (Kazakhstan).
Samara Polytech has modern and convenient infrastructure:
26 Study Buildings × 83 Departments × 36 Scientific Laboratories × 3 Branches (in Novokuibyshevsk and Syzran, Samara Region, and Belebey, Republic of Bashkortostan) × 51 Scientific and Technical, Research and Engineering Centers × 5 Comfortable Dormitories × 3 Recreation Centers × Modern Sports Center with a Swimming Pool × Shooting Range × Boxing Hall × Martial Arts Hall × Aerobics Hall × Cultural and Youth Center × Sanatorium.
Samara Polytech students' sport, cultural and outside University life is bright and vivid. The University has its own basketball team, city volunteer center, construction crew, military-patriotic club and 18 creative studios.
Explore rankings data for Samara State Technical University
All ranked institutions have an overall score and 4 pillar scores. However for each pillar, only institutions ranked in the top 500 overall or the top 500 in this pillar have a publicly visible score
Key statistics
15.8

No. of students per staff

(1)

3%

Percentage of International Students

(1)

38 : 62

Student Ratio of Females to Males

(1)

14,126

Number of FTE Students

(1)
Video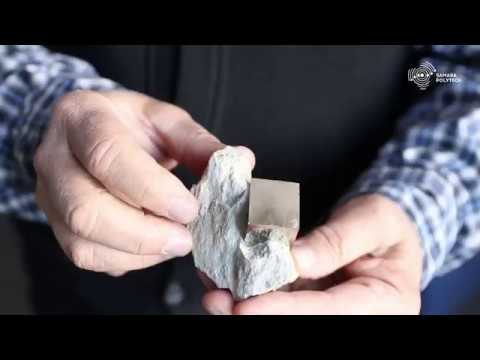 Subjects taught at Samara State Technical University
Physical sciences

Engineering & technology

Life sciences

Arts & humanities

Business & economics

Computer science