Kyungpook National University
501–600th
World University Rankings 2024
=42nd
Impact Rankings 2023
=177th
Asia University Rankings 2023
80 Daehakro, Bukgu, Daegu, 41566, South Korea
Kyungpook National University (KNU) is transformed through innovation, communication, and its impression on the world. It began as a regional education hub founded with the support of residents, and quickly gained a strong reputation as the best university south of Seoul. KNU became known for producing the top Korean intellectuals of the age, representing the Republic of Korea with pride. Our goal is to reaffirm the status long-held by KNU, bringing change and the spirit of innovation to the world. We will become a university that inspires people the world over with our achievements. We are a globally oriented, knowledge-driven university.
We are now a global competitor; as such, we have to foster research capabilities that can compete with global standards and cultivate talent that will lead the world. KNU will be a university that creates knowledge and leads the stream of intelligence as it takes a step ahead.
As a university with one of the nation's largest campuses and operating infrastructures, we strive to impress the nation, nation, and world. We put investment in human resources above all else. One of our greatest assets is the people we educate. KNU will give priority to concentrated investment in human resources development, producing talented individuals with the wisdom of cultural insight and scientific technology; passionate professionals who enjoy a challenge; people who will lead the world with creativity and innovation. Besides, we will create an educational and professional environment in which all people-students, professors, and staff of the university-trust and cooperate.
We run Dual Degree Program, Student Exchange Programs, Visiting Student Program, Summer School Program,
Visiting Scholar Program, Overseas Internship Program, Global Challenger Program, EU-ICI Program, and AEP Program to enhance the foreign language abilities of students.
Moreover, for the students' career support, Sandwich Educational Program, allowing students to familiarize themselves with hands-on company experience by placing them in real business situations according to their major and any field that they are interested in.
Although national universities have relatively low tuition rates, Kyungpook National University still provides students with assistance. 64% of all enrolled students receive a scholarship, which amounts to about 78.4 billion KRW per year in total.
Explore rankings data for Kyungpook National University
All ranked institutions have an overall score and 4 pillar scores. However for each pillar, only institutions ranked in the top 500 overall or the top 500 in this pillar have a publicly visible score
Key statistics
14%

Percentage of International Students

(1)

20.1

No. of students per staff

(1)

18,432

Number of FTE Students

(1)

45 : 55

Student Ratio of Females to Males

(1)
Video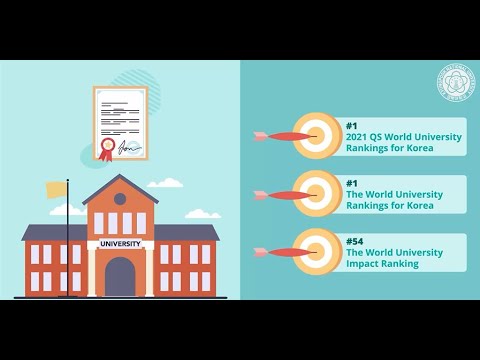 Subjects taught at Kyungpook National University
Arts & humanities

Architecture
Art, Performing Arts & Design
History, Philosophy & Theology
Archaeology
Languages, Literature & Linguistics

Computer science

Physical sciences

Physics & Astronomy
Chemistry
Geology, Environmental, Earth & Marine Sciences
Mathematics & Statistics

Engineering & technology

General Engineering
Mechanical & Aerospace Engineering
Electrical & Electronic Engineering
Chemical Engineering
Civil Engineering

Clinical, pre-clinical & health

Medicine & Dentistry
Other Health

Social sciences

Geography
Communication & Media Studies
Sociology
Politics & International Studies (incl Development Studies)

Business & economics

Economics & Econometrics
Accounting & Finance
Business & Management

Life sciences

Veterinary Science
Biological Sciences
Sport Science
Agriculture & Forestry

Law

Psychology

Education