Women in academia are doing too much non-promotable work – and that has to stop
The No Club shares advice for women about how to spend their time at work, how to change the environment to stop saddling women with unrewarded work, and prioritise the tasks that get noticed
Carnegie Mellon University
,
University of Pittsburgh
30 Jun 2022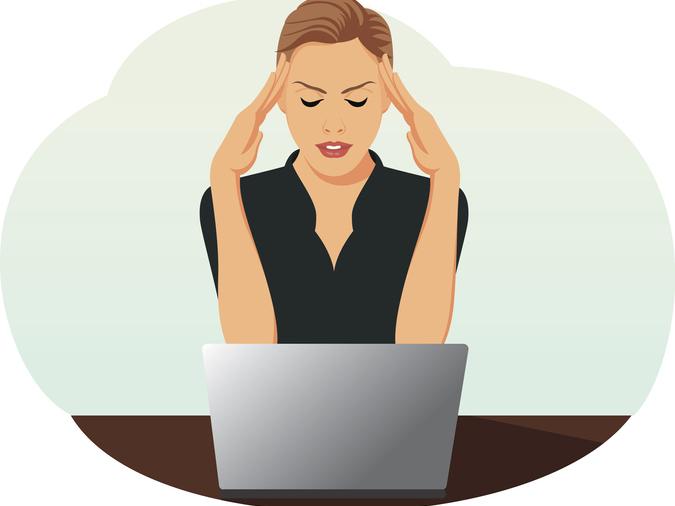 Academics know that the primary factors on which their performance is evaluated are research and teaching, but they do more than that: they advise students, serve on committees, mentor junior researchers, referee and participate in professional associations. These service activities might be mentioned in your annual review, but the "promotion return" to an hour of service is lower than one of research or teaching. We call these service activities "non-promotable tasks" (NPTs) to indicate their lesser impact on professional advancement.
Our book The No Club explores differences in how work is distributed, and we find that women in academia (and elsewhere) spend more time on non-promotable work than men do. We show in a research study that two factors contribute to this inequity. First, women are 44 per cent more likely to be asked do this work than men are, and second, women are 50 per cent more likely to say yes to this work than men are. It's easy to see how this can create a drag on women's academic careers, not because they aren't working as hard as men but because they are spending their time differently from men.
Importantly, women aren't doing more non-promotable work because they are inherently better at it or enjoy it more, but because we all expect them to. Societal norms and university practices have created this problem (and universities must ultimately take responsibility for fixing it) but there are some things that you can do to reduce your load of non-promotable work.
1. Assess the time you spend and should spend on NPTs

 
Log your non-promotable tasks using your calendar and emails to jog your memory. How do you know which work is non-promotable? The tasks are important to the organisation but not to how your performance is evaluated. NPTs have these characteristics: they are not directly tied to your institution's mission; are usually done behind the scenes; and rarely require specialised skills (that is, many people can do them). Ask your department head or a mentor if you are unsure whether an activity is promotable.

Determine how much time you spend on non-promotable work (weekly, monthly or yearly, whatever is easiest to gather).

Assess how much time you should spend on non-promotable work. This can be tricky because we often don't know what the expectations are. Ask colleagues who are highly successful, your department head or a mentor how much time they think you should spend. Compare your time spent on NPTs to those of your colleagues. If you are doing more NPTs than your colleagues and mentors suggest, you need to identify which tasks to drop.
2. Figure out the NPTs to shed

 
Rank your NPTs from best to worst, using your preferences or other criteria. Consider how much you enjoy the task, whether it leverages your expertise or how promotable it is. Some low-promotability tasks can help you meet influential colleagues or develop knowledge that can help in the future. 

Use the ranking to divide tasks into "keep" and "eliminate" until you get your desired load.
3. Develop a plan to shed the tasks in the "eliminate" category
Start with the tasks that are easiest to eliminate. If you've been on the institutional review board for three years, let the committee head know that you will step down at year's end. If your service just started, negotiate when you will rotate off.

Dig deeper into your list, getting help when needed. Discuss your level of service with your department head, who may not know all your commitments and how they cut into your promotable work. Maybe your head can reassign some of your NPTs to others – either faculty or staff as appropriate. If your dean has assigned you these tasks, ask your head to intervene on your behalf. The four of us have been heads, deans and provosts and we've had such requests – let others advocate for you.

Reduce the time spent on non-promotable tasks you can't shed. Some tasks, such as taking meeting notes, require more time for an A+ than a B+ job, when a B+ job is perfectly acceptable. Assess how much effort you need to expend. See if you can get resources to help with the task, or see if you can share the task (preferably with a man who is less burdened by NPTs).

 
 4. Monitor ongoing requests so you don't backslide when requests keep coming
Start a "no club" to help you assess incoming requests, and whether and how to decline them. The club can prevent you underestimating the time cost of saying yes (our rule is to multiply our initial estimate by four) and remind you that the "future you" will be just as busy as you are now.

Don't get cornered into saying yes. Our rule is we can say no immediately, but we have to wait 24 hours before saying yes. It gives us time to thoroughly consider the impact of our decision.

Say no the right way by helping solve the requester's problem (without saying "yes" yourself). For example, suggest another person who could take on the task and would benefit from doing it.

If you feel you can't say no, negotiate your yes. Offload another NPT in return for doing the new one. Lighten the task by asking for help or suggest turn-taking and establish a deadline by which your role ends.
These four steps will help you focus on the activities that matter most for your advancement. Although you will still need to do some NPTs (everyone must), your load should be comparable to your peers. Lightening your load will help you, but it will not solve the real problem, which is our shared expectation that women should handle this work. Women can't solve the problem on their own, but their institutions can, and in our book we offer simple solutions that will help organisations address these issues systematically.
Linda Babcock is professor of economics at Carnegie Mellon University; Brenda Peyser is distinguished service professor of professional communications at Carnegie Mellon University; Lise Vesterlund is professor of economics at the University of Pittsburgh; and Laurie R. Weingart is professor of organisational behaviour at Carnegie Mellon University. Their latest book is The No Club: Putting a Stop to Women's Dead-End Work (Simon & Schuster, 2022).
If you found this interesting and want advice and insight from academics and university staff delivered direct to your inbox each week, sign up for the THE Campus newsletter.