Using the art of storytelling to help students build resilience when learning online
Judith Francois describes how she facilitates storytelling via online channels to help students build resilience and feel more connected

31 Mar 2021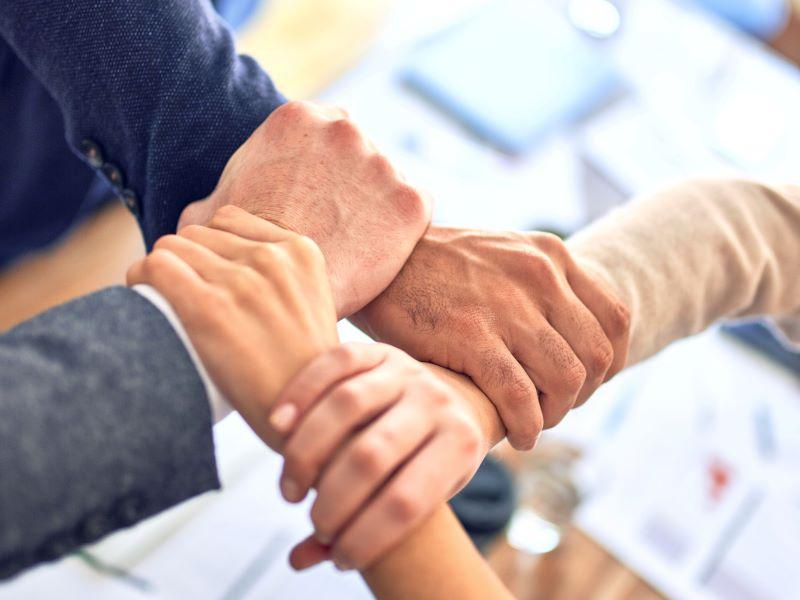 Helping students develop resilience while teaching online, without face-to-face contact, can be challenging. We lose much of the human connection we would normally experience in academic settings.
In this context the notion of the resilient student becomes paramount to the academic experience. Supporting personal development through distance learning is essential in helping students navigate their own experiences and unpick coping mechanisms in what can seem a disconnected and fast-changing world.
Storytelling supports this aspiration. It considers the collaborative experience of active listening, telling, and sharing of personal perspectives.
It is not limited to verbal dialogue, incorporating a range of mediums including dance, drama, art and interactive media. In short, anything that enables meaning to be drawn allows a story to form. Students can then use their personal experiences to make sense of what unfolds. Through such interactions, an understanding of self can be developed and reflected upon. Moving this discourse online requires new approaches but provides an opportunity to recreate the learning canvas.
Developing connectivity
For the student, the prospect of sharing individual learning online may be daunting. So, providing a space that enables students to contextualise, explore stories, and share stories is important. It is useful to review where and how the possibilities for individual, peer and academic interactions are built into the storytelling session and understand how this is a theme threaded through the learning.
The work of connecting with your students can begin even before a class is delivered. Creating opportunities for students to engage in individualised activity prior to live online sessions can mean they start to make links to the materials ahead of group discussions.
Students benefit from creating connections with their peers and gaining familiarity with resources. These pre-learning sessions and information avoid everything being new and provide recognisable components prior to online engagement. Consider:
Pre-lecturer contact: Consider contacting participants before the course. This can be done for example through written material, designated contact times or using podcasts and allows the opportunity to say hello to students and explain what to expect.

Peer contact: Provide an activity that enables the group to connect before the live class sessions.

Provide a course framework: Offer an outline of the stages they will work through offline and online, so students are clear how the work being completed fits in with the overall programme.
Releasing the voices from the canvas
Online and offline, there will always be less vocal students and others who may opt out. Managing attendance when participants have cameras switched off and/or microphones muted poses additional challenges. Employing strategies that allow for engagement and maintain focus, are of course key, so consider:
Using students who have agreed their stories can be told to help break the ice.

Keeping sessions busy – but make sure the activities are not too long, using short spells of activity to maintain engagement.

Encouraging movement between online and offline learning.

Checking in on your breakout rooms to ensure work remains focused.

Allowing sufficient time for work in small groups to develop stories.

Opening the session 15 minutes beforehand and allowing participants to chat among themselves.

Checking student hopes and fears.
Creation of new perspectives
The fundamental purpose of the storytelling session is the development of new perspectives that may be helpful moving forward on the course. This is the time that emerging information will evolve. For some, these ideas will emerge quickly; for others it will take longer. It is important to allow sufficient time for reflection and exploration of emerging ideas in relation to personal resilience. Students need to consider how this can be used going forward, or how it fits in with personal development and future work on their course. Consider:
Using multiple platforms for monitoring learning.

Will learning be captured in future essays or other activities?

Allowing students to continue building their learning through other offline or online activities.

Setting up a check-in time with students, giving them the option of external contact post-session.
Finally, remember that the development of resilience and understanding of self are ongoing activities. Encourage students to see them as life skills that will help them navigate through university and beyond.
Judith Francois is senior lecturer and associate dean for access and participation for the joint faculty of St George's University of London and Kingston University.