The US should admit Ukrainian medical students to help them rebuild their country
A caveat for recipients of such aid would be committing to moving back to Ukraine to practise after they have completed their studies

Ponce Health Sciences University
11 Jul 2022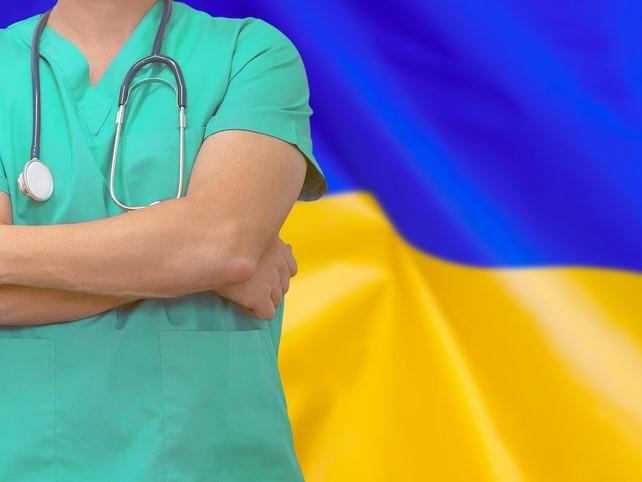 Russia's vicious invasion of Ukraine has caused death, destruction and the displacement of millions of the country's citizens. Among those who have been affected by the chaos are thousands of students at Ukraine's medical schools.

While a great number of these students have escaped to other countries or to western areas of Ukraine that have not yet been attacked, in-person studies for most have been suspended and the full resumption of their education is uncertain. This turmoil will directly impact the provision of future medical care for – and ability to mend the physical and mental health of – the citizenry.

Leaders and administrators at US medical schools can help to repair Ukraine in an expeditious and innovative manner: they can admit Ukrainian medical students and allow them to continue and complete their studies here.

With 45 medical schools that are all accredited by the World Health Organisation and UNESCO, Ukraine is one of the world's most popular destinations for medical training. It ranks fourth in Europe for the number of graduate and postgraduate specialisations in the field of medicine.

Students at these schools include Ukrainian nationals as well as students from around the world. They had been pursuing (or are remotely pursuing) MBBS degrees (bachelor of medicine-bachelor of surgery), which are six-year concentrated programmes that offer highly focused undergraduate training. The first five years of the MBBS programme are similar to what US medical students study in their MD curriculum.
According to international reporting, the effect that Russia's war has had on Ukrainian medical education has been devastating. Medlink, a UK-based agency that facilitates medical study in Europe for international students, said that in the days following the invasion, panicked students desperately searched for help.

"The majority of their governments and other organisations are not assisting them," said Sam El Mais, managing director of Medlink, in a recent interview. "There is an inability to accommodate the needs of a significant number of students."

Dr El Mais told me that since many Ukrainian medical schools use US textbooks and teach their curriculum in English, those students who would wish to study here would adapt easily to the US coursework.

In terms of how the opening of US medical schools to qualified Ukrainian medical students can be paid for, the United States Agency for International Development (USAID) would be a key ally in this initiative. USAID is an independent agency of the US federal government that "provides humanitarian efforts to save lives, reduce poverty, strengthen democratic governance and help people progress beyond assistance".
Facilitating the continuation of Ukrainian students' medical education – which would include full scholarships covering tuition fees, room and board, textbooks, incidentals and travel expenses – would prepare the next generation of doctors to help care for the citizens of the war-torn region.

A caveat for the recipients of this creative and effective implementation of foreign aid would be that they would need to commit to moving back to Ukraine after they have completed their studies and work within the country for a specified number of years. Another option would be for these new doctors to do their residencies and postgraduate training in medically underserved areas (MUAs) of the US, where doctors are desperately needed to care for rural or inner-city populations.

Not all Ukraine's medical students would pursue this opportunity: Semmelweis University in Budapest said it is ready to allow some students who are studying medicine in Ukraine to continue their education, and medical schools in Ghana, Israel, Ireland and India are seeking to allow their citizens who were studying in Ukraine to enrol in classes in their native countries.

In addition, Dr El Mais explained to me that Ukrainian students with families in Poland and Hungary, which border Ukraine, would likely want to continue their education there. He also said that Medlink is working with the European University of Tbilisi in Georgia and University of Nis in Serbia to receive incoming Ukrainian students.

The primary challenge for students at Ukrainian medical schools who moved to the US and resumed their education would likely be logistical: accessing their transcripts, converting their credits and ensuring that their selected classes are consistent with their levels of study would require time and effort. But with the financial backing of USAID and standards/guidance from the Liaison Committee on Medical Education – which is the accrediting body for US medical education programmes – a workable intake methodology can be established and implemented.

The benefits of this bold proposal would be significant and far reaching. Students from Ukraine's medical schools would recommence their studies, eventually return to Ukraine to help its citizens or possibly bring their talents to the US' MUAs. US medical students would interact with a diverse overseas cohort whose life experiences and resilience would enhance their own perspectives and worldviews. USAID would be able to point to an inventive programme that delivered direct benefits to a country in need. And US medical schools would contribute to the recuperation of Ukraine by training thousands of new doctors, all of whom would be recipients of one of our country's most valuable assets: medical education.

Such an experiment in education-driven foreign aid can, of course, be expanded to include other medical students around the world whose studies have been disrupted by natural disasters or armed conflict. It represents a novel opportunity to prepare aspiring doctors from tumultuous regions to care for their fellow nationals, and it should be universally and quickly embraced.
David Lenihan is president of Ponce Health Sciences University in Puerto Rico as well as co-founder and CEO of Tiber Health.
If you found this interesting and want advice and insight from academics and university staff delivered direct to your inbox each week, sign up for the THE Campus newsletter.
You may also like