Universities as business launchpads: creating spaces for enterprise to flourish
What are the vital components of an effective university innovation and entrepreneurship hub? Julian Henry explains
Research management
Sponsored by
Elsevier helps researchers and healthcare professionals advance science and improve health outcomes for the benefit of society.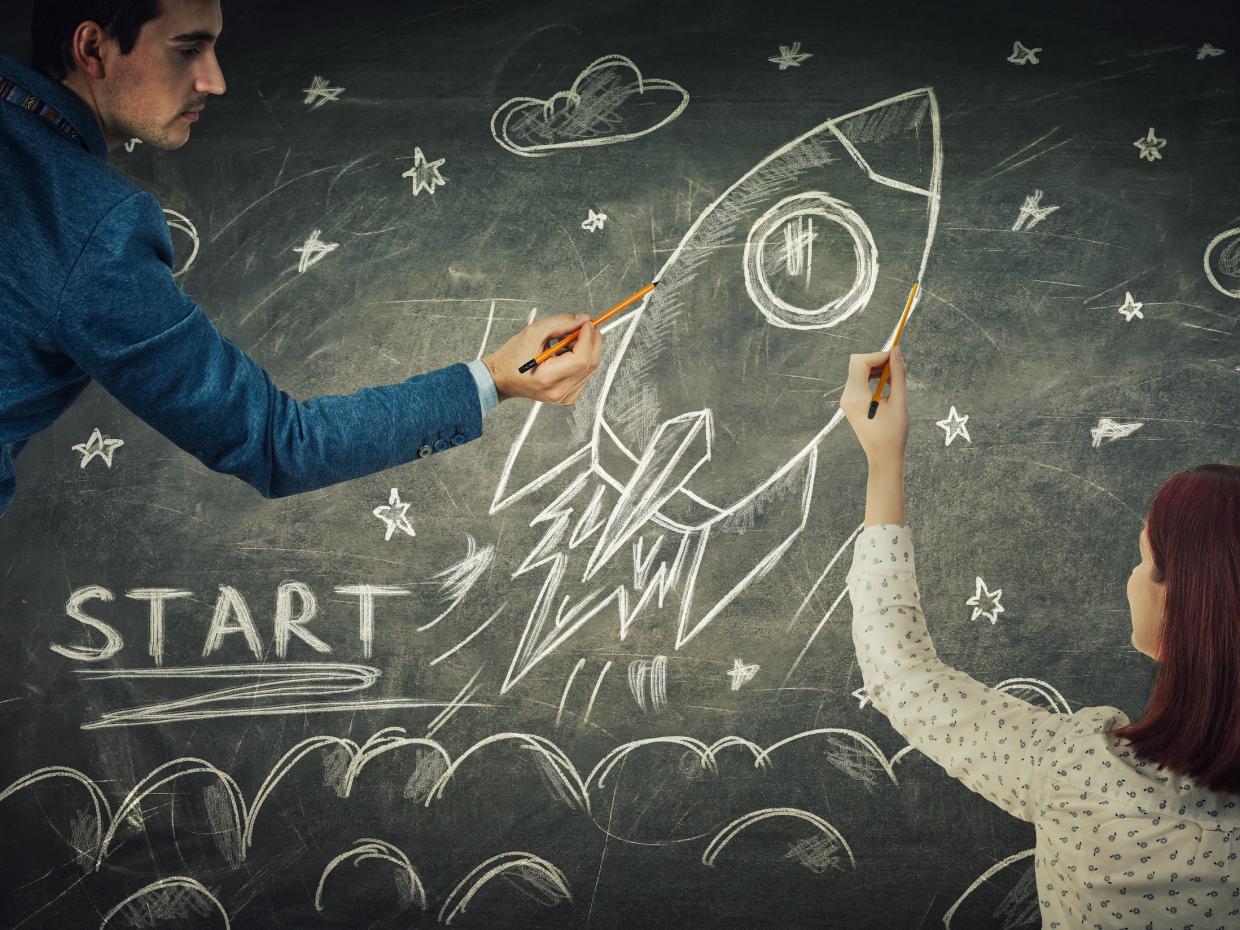 The myth of the solo entrepreneur launching ground-breaking innovations looms large in our cultural conscience. But, for every entrepreneurial trailblazer, there are hundreds who fail.
Why? Because entrepreneurship involves many steps and diverse skills and therefore an entire ecosystem is needed for great ideas to move from conceptualisation and planning to full-fledged execution. Universities can play a role in providing such an ecosystem.
We created an innovation and entrepreneurial hub in 2019 at the St Augustine Campus of The University of the West Indies (UWI) to do just that. UWI Ventures provides general business planning and coaching, through an Entrepreneurship Unit, research and development funding and intellectual property management. Aspiring entrepreneurs get help with implementation strategy as well as investor matching.
This hub emerged from a recognition that regional support for entrepreneurship was inefficient and misaligned. Its impact is seen in the development of US Patented Biometrics Technology; fast tracking of the commercial arm of the Cocoa Research Centre which produces high grade 70 per cent dark chocolate on a small scale; licence agreement for patented marine coatings technology; and interest from blue-chip companies. UWI Ventures and the Unit Trust Corporation of Trinidad and Tobago entered an agreement in 2022 to establish the UrpreneurPlus Business Accelerator to provide training, business strategy, mentorship and financial capital to innovative business projects. It has already attracted more than 600 applicants.
Lessons learned on the key attributes needed for such a hub to effectively support budding entrepreneurs
The who
An effective hub needs the backing of the university leadership, a mix of academic and business expertise, and operations and IT experts. The board should comprise individuals from the private sector who are industry leaders, sitting alongside academics working in relevant disciplines and research areas. In our case, they included companies that have regional or even global connections, that incorporate technology and sustainability as core components of their business.
We appointed former National Gas Company chairman Gerry Brooks as a professor of practice and executive chairman of UWI Ventures. His experience running major companies in the region has proven invaluable as he can share commercial advice and expertise but also foster strategic industry alliances. Bringing leading business figures on board helps connect the university's teaching and research to real-world issues impacting industry.
Involvement internally:
All teams that work on advancing innovation and entrepreneurship within the institution;

The legal team for registering and incorporating start-ups, as well as advising on other legal issues;

Marketing and brand development teams to promote and coordinate communication efforts with external stakeholders, firms, innovators within the local, regional and international space;

Technology experts for research and development (R&D) and prototyping services commercially.
Involvement externally:
Private sector partners – companies that align with your areas of interest, SMEs, business associations with interests in relevant areas of research and innovation such as sustainable, climate-smart technologies;

Blue-chip companies that can support as investment partners, industry mentors and board directors;

Dedicated technology research institutions (CARIRI, NIHERST, MIC); financial partners (GORTT, IDB, EU, local banks) and networking and market development bodies (TTMA, ExporTT) to support the innovation ecosystem.
Strong partnerships
A successful entrepreneurial incubator must connect industry and academia. Entrepreneurs need access to technical experts, industry business coaches and mentors. These can be achieved through memoranda of understanding and partnership agreements.
Confidentiality provisions are a cornerstone of this process and so engage with your patent office.
The what
The hub's mandate is to fill the gaps that most entrepreneurs miss in getting their product to market. These include rigorous assessment of ideas, expert business planning, financial forecasts, examination of marketing options, and short- and medium-term mentorship.
A physical space for ideas to flourish
Providing a physical space where people can work, socialise, nurture ideas and feel part of a supportive community makes a huge difference. The gold standard for innovation hubs can be seen in the universities of Warwick and Coventry. Their programmes are designed so as to proactively collaborate with firms like Jaguar and Land Rover on vehicle technologies such as lithium batteries. We have found it a critical component for fast-tracking innovation in Trinidad and Tobago and the wider region.
However, digital services must not be neglected. We offer a virtual business accelerator, a digital ecosystem where anyone can log on, share details of their project and immediately begin interacting with an online business coach to advance their project, regardless of the stage of their business and marketing plans.
Offer support beyond the campus walls
To have a real impact on the local economy and enhance engagement with surrounding communities, university entrepreneurship hubs should be open to applicants outside as well as within the institution. We invite submissions from our institution, region and the Caribbean diaspora which are assessed for business validity, commercial rigour and marketing sustainability and effectiveness. All submissions for business ideas are judged on merit.
Consider the national or regional business environment
Alignment with the national or regional ecosystems is critical to grow successful enterprises. A university enterprise hub must ensure it tailors its advice, services and resources to suit the environment in which it is working.
It is small and medium-sized enterprises that drive economies and power exports. Consider successful economies such as Germany with its Mittelstand, which has topped the list in the SME entrepreneurship space for many years.
Especially for regions with Small Island Developing States, universities can ignite growth, employment and diversification by leveraging their work with SMEs and growing sectors throughout across borders.
Julian Henry is the programme manager in the Entrepreneurship Unit at the St Augustine Campus, The University of the West Indies.
If you found this interesting and want advice and insight from academics and university staff delivered direct to your inbox each week, sign up for the THE Campus newsletter.
Research management
Sponsored by
Elsevier helps researchers and healthcare professionals advance science and improve health outcomes for the benefit of society.