Three ways to refresh your academic writing
To answer the common question posed by researchers, 'how can I improve my academic writing?', Anne Wilson outlines three simple steps that can help

3 May 2023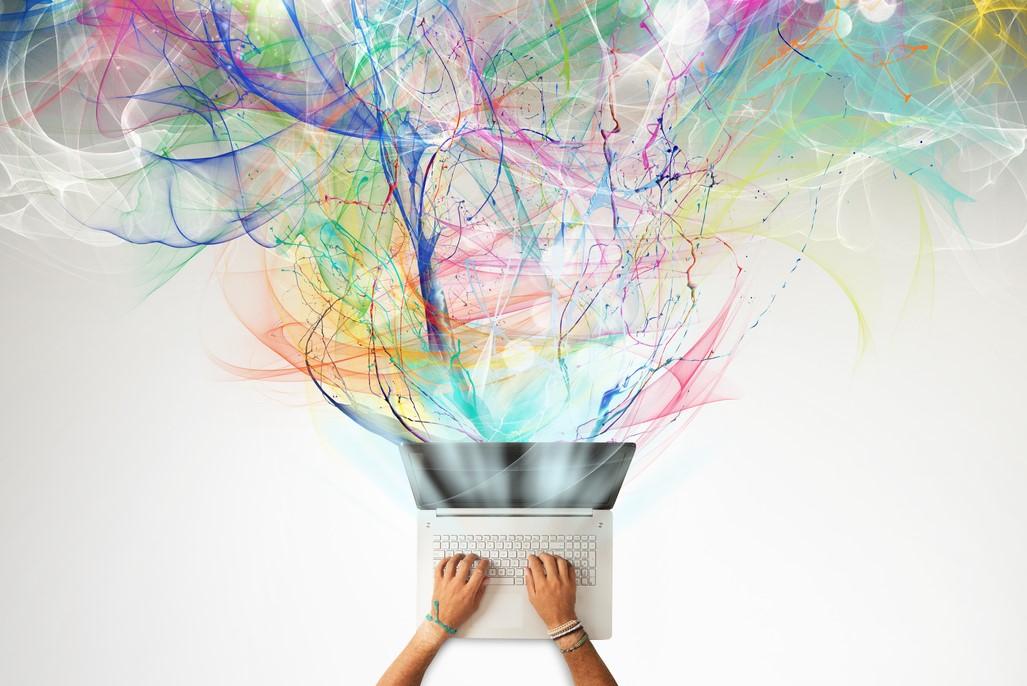 Researchers often ask: "How can I improve my academic writing?" There are many ways: learning from the style of writers you admire and getting feedback from people you trust, to name a couple. But one of the most effective is to be curious about how you perform all the tasks associated with academic writing – reading, thinking, making notes, planning, drafting and editing – and trying new techniques for each of them. It's tempting when you've finished a piece of writing to breathe a sigh of relief and rush towards the next deadline. But reflecting on your process, what went well and less well, whether a particular strategy worked for a particular type of piece, will move your writing forward and develop your instinct for what works. Next time you finish a piece of academic writing, pause and reflect using these three exercises.
1. Draw your process
Take a large sheet of paper and draw your writing process in any way that occurs to you. Drawing skills don't matter; what matters is distancing yourself from what you're writing about to think about your process. Once you're happy with your drawing, revisit it and ask yourself what happens in real life. Have you idealised how you work? Does your process vary depending on the piece? If so, how and in what way?
If you're honest with yourself, this exercise can give you real insight into the source of your writing problems. For example, researchers often rush into drafting without knowing their argument, which leads to hours of difficult editing. Make a note of which part of your writing process is least efficient and identify one new technique you could try next time.
2. Ask 'why' and reflect on your purpose
Asking "why" boosts efficiency in reading, note-making and drafting. We often choose what to read without articulating our purpose. Ask yourself: "Am I trying to identify the issues, gather evidence for my argument, compare two methodologies?" The mere presence of an active verb – identify, gather, compare – makes reading more focused and efficient. Similarly, with note-making, ask yourself how you intend to use your notes for this piece. Are you making notes to describe the findings and ideas of others? To process what you read to understand it better? Or to respond to others' work or find evidence for your argument? Would it help to colour-code your notes according to theme, so quotes and references are easier to find? Try recording, in a separate place, what you think and feel when you read. You can use these notes to develop a strong voice in your writing.
3. Get out of your comfort zone
Not a mind-mapping person? Uncomfortable reading your work aloud? Never tried programmes such as Endnote or Scrivener? Once you've identified the sticking points in your academic practice, break out of the confines of the computer screen and try different approaches. If you're someone who thinks holistically rather than lineally, splurge the messiness in your head before trying to write. If referencing slows your final edit, try programmes that help you to reference as you go. When the writing is done and the feedback gathered, look carefully at the phrases and paragraphs that worked best and reflect on how you created them. What might you do differently next time?
Writing is a slippery craft and what works for this paper today might not work for that chapter tomorrow. Stay nimble, nurture your process and your writing will flourish as a result.
Anne Wilson is a consultant fellow at the Royal Literary Fund.
If you found this interesting and want advice and insight from academics and university staff delivered direct to your inbox each week, sign up for the Campus newsletter.