Tactics for leading and engaging students in research competitions
Research competitions can motivate, encourage and inspire students, but we must align their expectations and encourage teamwork throughout the project
6 Apr 2023
Research management
Sponsored by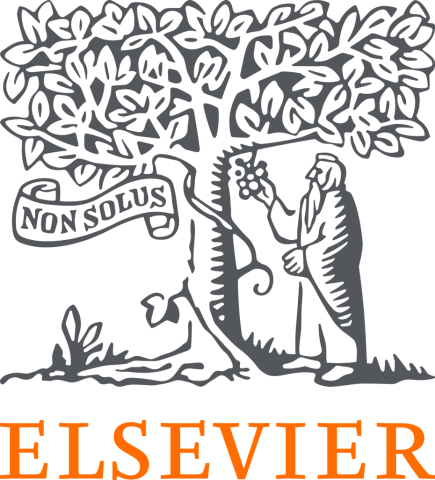 Elsevier helps researchers and healthcare professionals advance science and improve health outcomes for the benefit of society.
Research project competitions are valuable teamwork exercises that help develop students' scientific and creative mindsets – in addition to the encouragement they will glean from being merited and recognised. I recently supervised a team that was successful at both the Asia-Pacific Information and Communications Technology Alliance Awards and the Hong Kong ICT Awards.
For academics, managing a research project competition is a lengthy exercise that requires effective planning and execution. Students' continued motivation and engagement, in particular, are crucial for success. As such, when supervising such a project, aligning all team members in terms of enthusiasm and commitment to the objectives is essential – but also challenging. This resource shares advice for leading a diverse group of students toward project success.
Challenges of project supervision
From the initial identification of a focus area through to topic research, execution, monitoring, results, evaluation and conclusions, the key challenges you are likely to come across during research project supervision are:  
Incentives, motivation and teamwork:

To attract talented students to commit to a project competition, well-balanced incentives that are perceived to fairly recognise student contribution and individual effort are needed. This can be challenging. Students tend to lose some of their interest in and dedication to a project when facing difficulty and/or failure. Also crucial is the creation and nurturing of a motivated, hard-working team, and for this the elimination of potential freeloaders is critical.
Student capability: 

Each student has their own abilities and strengths, which might include domain-specific technology, management skills or social networking. Identifying and leveraging these can be difficult, especially for long-term competitions.

Project coordination: 

Conflicts and disputes often occur at various stages of a competition, including during ideation, execution, preparation, group presentations and even during the award-winning stages. In order for effective project coordination, the supervisor needs to play a leading role and take charge in the event of disagreement.

Time management: 

Many students find it hard to cope with their academic studies while also devoting themselves to a project competition. This can lead to undesirable outcomes that could include withdrawal from the project or study probation.
Bringing students on board
Student involvement is usually due to a mixture of voluntary participation and recommendations and may result in a team comprising both undergraduates and postgraduates with a range of expertise and abilities. For example, our Hong Kong Polytechnic University (PolyU) team for the aforementioned successful research project "Mutual Cognitive Human-Robot Collaborative Manufacturing System" comprised undergraduate and postgraduate students.
In this case, one undergraduate team member had performed very strongly in an inter-department final-year project and was recommended to join the project on this basis, while another strongly self-motivated student volunteered to participate under the university's undergraduate research and innovation scheme. In consideration of their areas of expertise, two PhD students also joined the team, with each member's abilities complementing the others.
Understanding and anticipating student concerns
Common student concerns over participating in such a competition often include the following: what benefits can I obtain from the project? What are the consequences if I cannot meet the supervisor's expectations? How much time do I need to spend on this project? Why is the project important for my future study and career?
It is therefore useful to prepare for such questions, and others, in terms of having a clear idea of how to sell the positives to a busy student who might be on the fence about taking part. When subsequently briefing students, it's important for them to reaffirm their dedication for the entirety of the project and seek departmental and other supervisors' approval, as well as for you to ensure your own expectations and those of the students align.
Finding the right research topic
In devising a research topic, it's advisable to leverage any support that can be provided by expert facilities on campus. In addition, an understanding of government policy and state-of-the-art research trends can certainly help align a team's research needs. In our case, the Research Group of AI for Industrial Digital Servitisation was already established for industrial technology research. Therefore, the team's research topic, which centred on collaborative human-robot manufacturing systems, fitted in with both an established research facility on campus and with government policy to promote industrial technology.
Ensuring effective time management
Effective time management plays a key role in determining whether students can handle their own academic study and project duties at the same time. To this end, you might use the "stage gate" project management method. This breaks down large projects into a number of stages or "gates". When the team reaches the next gate, the work carried out on it is reviewed before a decision is made on whether the project is ready to move to the next stage. This is an excellent way not only to monitor progress but ensure quality.
Making adjustments
To be able to effectively adjust the progress of a project, from the start it is useful to apply a management model for control and continual improvement. The four-stage Plan-Do-Check-Act (PDCA) cycle, can be useful here:
Planning: 

Adopt a long-term vision and goal when devising a plan and programme of adjustment for the project. A supervisor's primary role is to focus on macro issues and ensure the project is progressing on the right track.

Testing: 

Conduct a pilot study and, based on preliminary results, make appropriate changes.

Checking: 

Review test results conducted by students and identify a critical path or workflow for them to follow.

Target-oriented action: 

Set concise, clearly defined goals for students to achieve, along with specific deadlines and relevant deliverables.
Efficient research project management creates an environment within which effective teamwork, constructive sharing and meaningful collaboration together comprise the drivers for achieving the desired outcome. Even for a science research project, adopting a business management process for solving problems and managing change is highly useful for keeping students motivated and engaged, and ultimately for project success. 
Zheng Pai is assistant professor in the department of industrial and systems engineering at the Hong Kong Polytechnic University. He is also the principal investigator of the Research Group of AI for Industrial Digital Servitisation.
If you found this interesting and want advice and insight from academics and university staff delivered direct to your inbox each week, sign up for the THE Campus newsletter.
Research management
Sponsored by
Elsevier helps researchers and healthcare professionals advance science and improve health outcomes for the benefit of society.