How to teach online with voice only
Yutthana Srisavat explains why and how he adapted his teaching to instruct using just his voice via a messenger app, as a way to keep classes accessible to remote students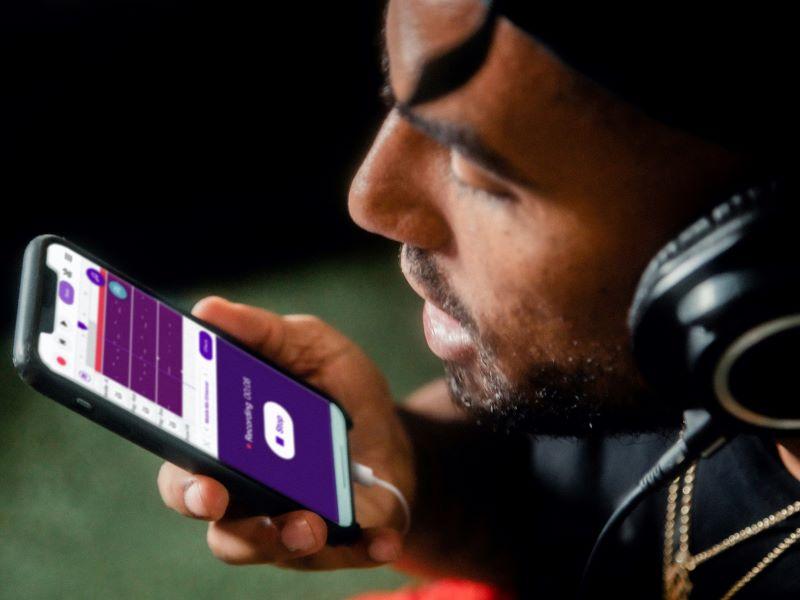 For more than a decade as a law lecturer, I met my students every day in a classroom with a large whiteboard and trusty marker. Then in 2020, as we all know, everything changed. My trusty marker has been decommissioned.
The online classroom was challenging not only for lecturers but for students, who were not prepared for remote learning. It became clear that decisions around how best to teach in this new format needed to put students' needs first.
Why voice only?
Instead of asking "what suits me best?", ask "what suits my students best?" A teacher's preference is always second to a student's need. Many of my students faced barriers to online classes. For example, not all students had a laptop and they could not come to campus to use one. Some felt reluctant to download more apps due to limited storage space on their phones. Others could not spend more to boost their internet package due to their limited budgets. But all of them were ready to learn. They wanted to learn.
So, I chose to teach online with voice only via the Voice over Internet Protocol (VOIP) feature in the LINE app for the following reasons:
1) It is easy to get everyone onboard
LINE is one of the most popular messaging apps in Thailand so my students were already familiar with it. There was no steep learning curve or difficulty explaining how they should join and use it.
I just set up a chat group, left a message, made a group call and everyone joined. It was that simple. LINE required no complicated settings.
2) No expensive devices required
Not all our students own a computer. But everyone has a smartphone with LINE installed. By requiring nothing more advanced than "voice only" functionality, we ensure any smartphones, cheap or expensive, can do that job.
3) Low internet costs consumed
Video conferences consume a lot of power, internet data and bandwidth. If the internet is not stable enough, it will ruin the class with video freezes, voice delays or disconnection. It seemed better to choose a teaching platform that would not add internet costs to already stretched student budgets.
How to teach effectively using your voice only
Typically, I like to write on the board during classes, so when using voice only it has been necessary to adapt elements of my teaching style to ensure strong learning outcomes.
1) Make it short and precise
As long as the voice is loud and clear, teaching can work. But think of a phone call, nobody can speak for one hour non-stop without hearing from the other side of the phone. That is why the teacher needs to organise the content like a show. I avoided using jargon or technical terms. Instead, I used simple language like when talking to a friend on the phone. Each section of content is divided into small chunks. Each small chunk should not be more than five to 10 minutes. Sometimes, when I wanted my students to see charts or photos while teaching, I sent text, links or photos to the group via LINE.
Since you cannot see their faces, please make sure that all students are with you all the time. After I finished explaining a chunk of content, I would ask everyone if they understood by giving them some questions about what we just learned. This worked well and kept everyone engaged. Where some students did not understand, I would repeat that process until everyone got it.
2) Always come up with questions for discussions
If there is no two-way communication, I could simply record my lecture and post it on YouTube. But that is not what my students and I want. Sharing opinions among students in the class is a great experience that enhances learning. I encouraged students to participate by providing them with some controversial questions or dilemma situations to discuss or try to work through. This kept them engaged in the conversation. As a result, teaching with "voice only" still supported class discussion.
However, it is not always a seamless process. Students might take five to 10 seconds to respond to a question because they had to unmute their microphones to answer. Sometimes, voices jammed because two or more students responded at the same time. To manage those situations, typically I set a rule that students should repeat their names so I could form a queue for them, ensuring everyone has a chance to speak and be listened to.
3) Set group assignments for students
Teaching by talking alone would not work. I asked students to complete assignments in small groups, to encourage them to swap ideas and learn from one another, as well as checking if they had grasped recently taught topics. Students were left to arrange times to learn together and help each other. As a result, they learned how to organise themselves and work together effectively as a team.
Sometimes, I assigned reading to prepare students ahead of our live classes. I encouraged students not to come to class empty-handed and, where necessary, emphasised the need to come back to class and contribute something to the discussion next time. As a result of the small group work, they all had ideas to contribute.
I could not see their faces, but I could listen to the quality of their contributions in discussions. Our live classes remained engaging and valuable to students.
Virtually all students are familiar with platforms like Zoom, Google Meet, MS Teams, and more, making these simple and easy options for online teaching. But in early 2020, keeping it simple with voice only via the LINE app was the only choice that enabled me to reach all my students remotely, overnight, to ensure none of them missed out on valuable teaching time. And with some careful planning and adaptations to instruction strategies, it proved an effective way to teach.
Yutthana Srisavat is associate dean in the Faculty of Law, Siam University.