How higher education can do better at developing skills for the workplace
Universities must do more to nurture enduring skills that can be transferred across different contexts such as critical thinking, problem-solving and communication, says Ben Nelson

4 Oct 2021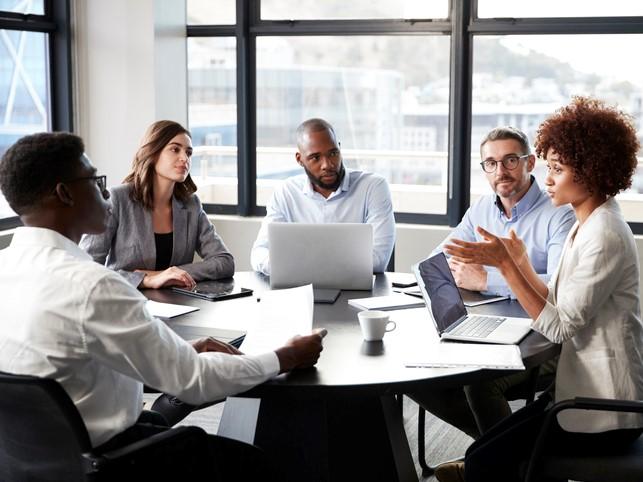 Employers often lament new graduates lacking the basic skills that can contribute to the workplace. Indeed, many of us of in the older generation would agree that most of what we learned at university, if we remember it at all, has served us little in our professional lives. For HE to bridge the skills gap and ensure that university graduates add economic and societal value, it must address three questions: what skills are students being taught? How are students really learning them (if at all)? And how effective are they in the workplace?
A traditional university's curriculum often centres on distinct subject matter taught through siloed academic disciplines. Yet we all know that our complex world's challenges do not fit neatly into said disciplines.
For example, a policymaker or business executive who had to make decisions during the pandemic would probably have needed to make sense of rapidly changing health, legal, macroeconomic and even psychological information − something no education would have prepared them for, even if they'd been able to take a smattering of introductory level classes across those disciplines.
That same policymaker might be confronted with a different set of equally complex issues in the next few years, perhaps requiring yet another set of cognitive and interdisciplinary skills. And it's not just policymakers during pandemics – many modern workplaces require a multitude of competences.
Universities should, therefore, be intentionally reinventing their curricula to make interdisciplinarity a fundamental pillar of everything they teach in order to enable students to solve real-world problems, regardless of the career path they pursue.
Universities' teaching methodologies are rarely more effective than their curricular design. The reliance on the lecture − which is a highly cost-effective way of teaching, yet a miserably ineffectual way of learning − is the source of this issue. Test and lecture methodologies have been proven to result in 70-90 per cent learning loss only a few short months after the end of a semester. It is well known that our ability to retain information decreases drastically over time, as demonstrated by the Ebbinghaus forgetting curve. But decades of research have demonstrated how to teach students in such a way that they are deeply engaged learners, which can increase retention rate by seven to 14 times when compared with the test and lecture methodology.
According to the Strada Gallup 2017 survey, only 11 per cent of employers "strongly agreed" that graduates have the skills necessary for the workplace. Although technical skills are important to an extent, they often become outdated quickly, requiring a constant cycle of learning and relearning.
What universities should be nurturing are enduring skills such as critical thinking, problem-solving, effective collaboration and communication – all of which can be transferred across different contexts.  One of the best ways to achieve that is to ensure that these skills are intentionally taught and represent an explicit part of the curriculum, allowing students to practise them in professional contexts.
We at the Minerva Project, founded in 2011, have designed a programme that reimagines higher education by focusing on students' outcomes and creating an interdisciplinary, cross-contextual curriculum. This "Fully Active Learning" pedagogy means that professors do not lecture but engage students to deepen their understanding of explicit concepts with the aim of enabling them to apply this knowledge in real-world contexts.
Minerva has since partnered with Zayed University and created the United Arab Emirates' first fully interdisciplinary programme, Zayed University X Minerva. This has been launched with the aim of helping students step into the world with those aforementioned skills that are critical in the modern workplace.
Students will choose from three interdisciplinary concentrations, each of them focused on a major global challenge: business; societal; or technological. Classes will be complemented by experiential learning in the UAE and beyond, with students practising vital skills such as public speaking, debating and decision-making.
Students will also apply what they have learned in real, professional environments. For the duration of their study, students will have access to internship and part-time employment opportunities with leading companies, with the aim of improving their long-term employability.
Of course, in the end, none of us can predict how the world will evolve or what kinds of jobs will be created. But that is precisely why HE institutions should equip students with enduring skills and the cognitive ability to transfer them into new and unknown contexts. Unless we radically change how we educate students, this will remain little more than a pipe dream.
Ben Nelson is CEO of the Minerva Project.