Forget the tech – in the new normal, let's focus on human beings
The key to making learning effective, now and in the post-pandemic world, is focusing on motivation, says Grace McCarthy

8 Oct 2021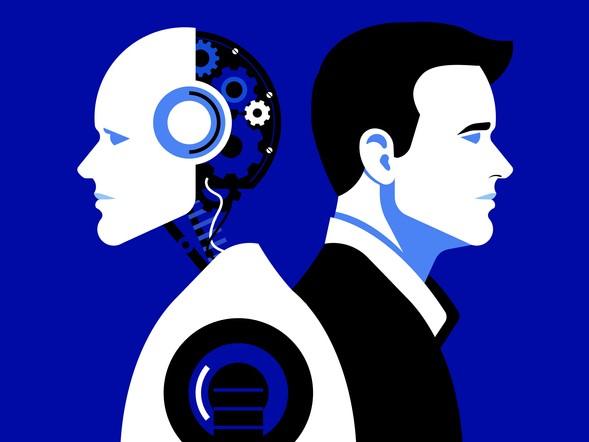 Looking at media coverage of education for the past 18 months, you'd be forgiven for thinking technology is all that matters − and that now we've all learned how to use dozens of platforms, all our problems will be solved.
But what if technology is a distraction from what good education can and should be about? There are many outstanding teachers who enable students to learn regardless of the medium, but the pandemic has also provided too ready an excuse for bad teaching. Yes, we're doing the best we can. Yes, we're tired and stressed. And, yes, we can only do so much. All this is true. But when the stresses of the pandemic have subsided, how will we meet student expectations of the "new normal"? What do we already know that can help us as we refocus on the human side of education?  
Well, we know that students learn better when motivated. This simple statement seems to surprise some academics who assume that because students have enrolled in their course, they will automatically be motivated and will understand why a particular theory is relevant or why/how a particular skill should be acquired. But students are not learning machines; they are whole people.
The key to making learning effective, now and in the post-pandemic world, is to apply a contemporary lens to motivation, namely self-determination theory (SDT), which suggests that motivation has three components: autonomy, competence and social relatedness.
Adult-learning theorists have advocated student autonomy for years. Unfortunately, many students are still given little autonomy, even at postgraduate level.
Within courses, there are many ways to provide autonomy. Students can choose electives, for example. Or teachers can offer a choice of assignments, with more demanding tasks unlocking additional resources and challenges for students who wish to excel. There is also the question of the use of cameras in online/hybrid settings. Should it be mandated or should we allow choice? I would argue in favour of student autonomy. While we love seeing students on screen to get visual clues as to their engagement, there are many reasons, from privacy to fatigue, why students should not be required to have their cameras on.
Of course, there are alternative ways to assess engagement and understanding, too, such as the chat function, polls and quizzes. As we emerge from the pandemic, we should make it worthwhile for students to come to campus while also accommodating those who wish to continue studying online.
The need for autonomy extends to staff as well. The increasing corporatisation of universities has led to micromanagement and reduced autonomy for staff, which in turn reduce motivation. Autonomy in designing courses and subjects allows creativity to flourish, and where autonomy is not possible – such as if a staff member wishes to continue working from home indefinitely – we need to have two-way conversations and try to bring people with us into the post-pandemic world.   
When considering social relatedness, unfortunately the social side of learning is often neglected, perhaps seen as an extra or as something that is just too hard in the online learning space. Such thinking underestimates the huge influence of peers on motivation and learning. Forming meaningful connections with one another enhances our motivation – students and staff.
Even students without formal work experience will have had experiences that give teachers the opportunity to relate to them as human beings as well as relate theory to practice. And meaningful conversations are just as possible in the online and hybrid classroom if we facilitate them in a genuine spirt of collaboration.
Social connections are important among staff, too, and we have never had so many options for connecting with individuals and teams. But we should consciously decide which medium to use for a particular conversation. Upskilling to improve online teaching provides fantastic opportunities for staff to learn together across schools, disciplines and programmes − indeed across an entire university.
Finally, universities have long been used to build students' competence and are never shy in encouraging students to develop skills. Fortunately, online learning in and of itself can play a vital role in helping students develop key competences they will need to succeed in the new normal: being able to work effectively online as well as face to face, and across cultures and time zones.
Universities also need to recognise that academics need to upskill in teaching. Adopting a team-teaching approach to technology-enhanced learning ensures that everyone develops a certain level of competence that they can then apply in other subjects.  
Focusing on SDT's pillars of autonomy, social relatedness and competence – for both staff and students − will foster motivation and help a university achieve its mission, regardless of whether we're located on a single campus or spread around the world. Technology is an enabler, no more and no less. People are the magic that make universities places of inspiration where staff and students thrive.
Grace McCarthy is dean of business at the University of Wollongong, Australia.