Fake news, educated views and how-tos: social media for teaching and research
Terese Bird shares her ideas on how to use some of the most popular social media platforms to support your teaching and research

13 Sep 2021
1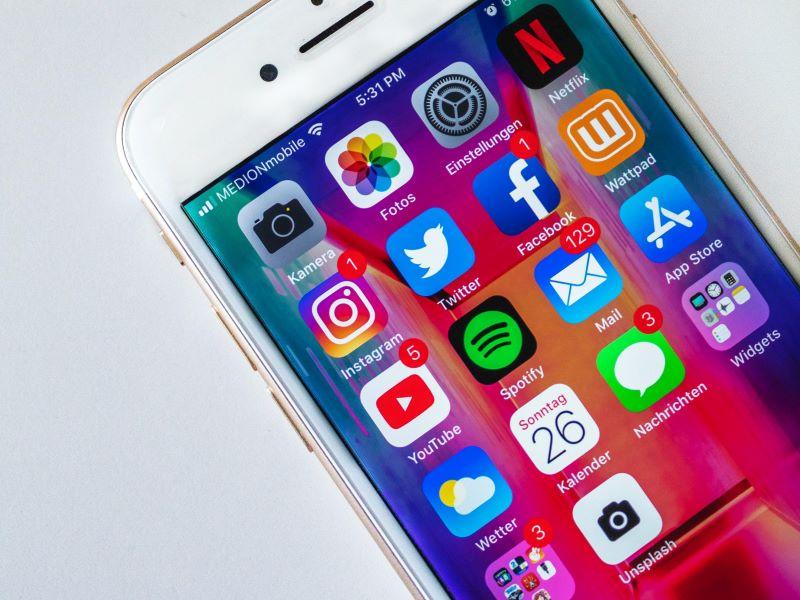 Social media is often seen as either the sole domain of youth or a hive of fake news. Neither gives the full story. Academics have been using social media for research and scholarship since the first tweet was tweeted. And although social media has been weaponised to influence elections and public opinion, it also serves as free-to-use, free-flowing and far-reaching academic discussion while encouraging creativity that can spark learning and inquiry. From my experience using and teaching social media for higher education, I offer ideas on how to use six popular social media platforms for learning and research.
1. Facebook
Although we have passed peak Facebook with younger users, its pervasiveness guarantees viewers.
Create a "page" of websites and videos on your topic and ask students to "like" your page. They will be updated when you add more relevant content. Students will look for online material related to your course, so you may as well point them to material you recommend.
Create a closed "group" to share news and discuss class topics and invite vetted external experts. Keeping the group closed helps students feel safe while enabling them to reach out to experts, which can be quite exciting.

Students may create a group for their course year – that does not include staff. That's okay, it's good for students to bond with their peers and to maintain staff-student boundaries on social media.
2. Twitter
Twitter's forte is messages of 280 characters or shorter, not counting hashtags or links, and is a great vehicle for debate and discussion.
Tweet research news and include a relevant topical hashtag, for example #ArchaeologyWales. Others interested in the topic will find and follow; this will help build a research network.

Run regular "Tweetchats": the moderator tweets questions on a set topic, alongside the Tweetchat's hashtag, and replies are tweeted with same hashtag. About six questions can be covered in an hour. Advertise it in advance, and you may attract international scholars eager to discuss a topic of mutual interest.

Assign students to search on words or phrases to discover what is being tweeted about a topic, and to find experts on that topic, then bring this evidence into class discussion. Remind them to critically examine what they read on social media; criticality is a necessary digital skill.
3. WhatsApp
Messaging app WhatsApp requires the exchange of mobile phone numbers and may not be private enough for everyone's liking – a less personal alternative is an MS Teams group accessed on your phone.
WhatsApp is widely used to create groups to see quick messages from one to all; try this for research project groups, module groups or course year groups. If all agree to share their mobile numbers. WhatsApp is fantastic for staff-student groups because it is faster and more efficient than email.

Create a WhatsApp quiet backchannel for different events or activities. For example, exam invigilators WhatsApping each other across exam rooms.

Turn off WhatsApp notifications to protect concentration levels – this is applicable for all social media channels.
4. Instagram
As the current king of images and photos in social media; Instagram is ideal for image-dependent topics: art, archaeology, museum studies, biology, radiology. Instagram Reels is also very popular for sharing and viewing short videos. Instagram is seen as the go-to social platform for 18-year-olds, so to encourage students to "do academic social media" on their own turf, Instagram is a good choice.
Create a class Instagram page by choosing a unique hashtag; students include that hashtag in their posts, which aggregate and display nicely. The posts could contain Insta-sized mini posters on the chosen topic.

Run live polls on Insta to informally test students with image-based quizzes.

Post key illustrative images and short videos on Insta before practicals or field work for quick reference.
5. TikTok
TikTok consists of snappy videos of up to three minutes, often with music and dancing.
Marketing and advertising videos created and posted on TikTok teach brevity and punch.

"How to" videos with captions on anything requiring demonstration – how to use an epipen, how to do CPR – are surprisingly effective on TikTok.
6. YouTube
It is easy to start your own YouTube channel. Top tip: don't use copyrighted music on YouTube videos or your video will be removed. Use copyright-free music from a site such as Jamendo.
Create short videos to clarify difficult concepts, to complement your lectures; post on YouTube and embed the videos into your virtual learning environment. The videos will attract attention externally, for "soft marketing".

Assign students to prepare lecture-like talks on topics they need to revise. Have them present to the rest of the class in a webinar environment using Teams or Google Hangouts which can record. With students' permission, you can post recordings on YouTube, as a revision tool, presentation practice, and "early publicity" for the students.
If you can get a camera that films 360-degree video, you could ask students to act out genuine learning scenarios in authentic settings. Post the resulting spherical video on YouTube and view using Google Cardboard for immersive learning. My medical students created 360-degree clinical scenario videos to prepare early year students to enter clinical training for the first time.
Whether by video, audio, image, text, or a combination of all of these, social media can provide educators and students with accessible, creative, and fun ways to disseminate scholarly work and learn from others. At a time when social media is abused by purveyors of fake news and communication with ignoble intent, students can only benefit from learning from and contributing to good examples of academic social media use. Young people can flourish with taught and practised digital fluency, creating and networking with social media in ways that are positive and professional.
Terese Bird is an educational designer at the University of Leicester Medical School.