Embracing a compassionate approach in higher education
Caroline Harvey and Frances Maratos explain how to embed compassionate communication into higher education when teaching online
27 Apr 2021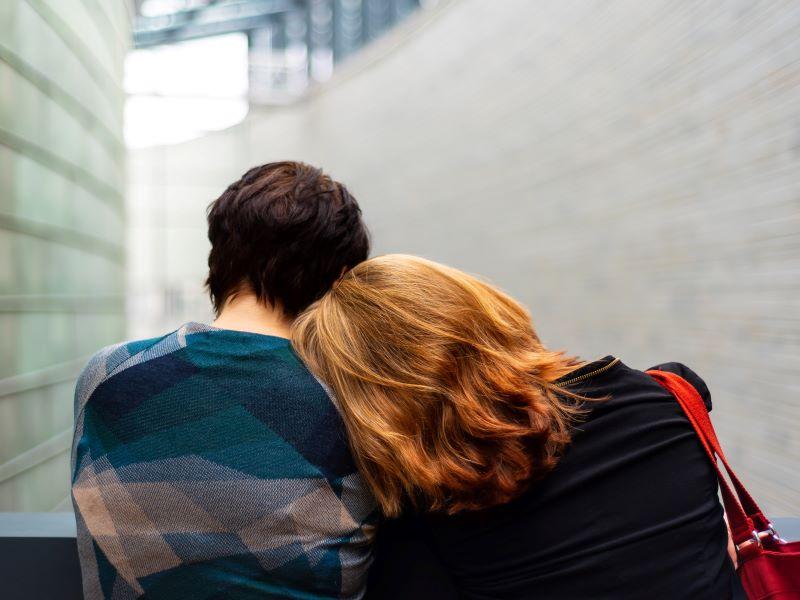 Compassion – which can be defined as a sensitivity to distress and suffering in the self and others – has become a bit of a buzzword, with some of its most recent advocates including the Duke and Duchess of Sussex. Here, we discuss a specific aspect of compassion – compassionate communication – and how it could be used to change the landscape of higher education for the better.
The importance of compassionate communication
Being able to work effectively as part of a team enhances student learning and is a transferable skill embedded within many higher education programmes of study. Learning how to communicate effectively, in a more compassionate manner, can bring benefits for both the student and those they work, study and associate with. However, we also know that many students really struggle with group work and may find group-based assessments particularly challenging. With this in mind, it can be beneficial for students to learn how to communicate more effectively in group settings.
There are multiple reasons why teams experience difficulties. Communication problems, personal feelings about other group members, and levels of participation in tasks may all lead to negative perceptions about group work, research shows. One key thing that can improve group functioning is communication. Specifically, developing "micro skills of compassionate communication" (MSCC) is a key emerging approach, providing solutions to enhance group performance.
Communication in an online environment can be more difficult than face-to-face as we are less able to read body language and facial expressions via a screen. Some students do not feel comfortable turning on their cameras, which can make the social element of online communication difficult, as seeing one another really aids group bonding. This can make it harder to develop compassionate communication skills, as some subtle behaviours that contribute, through the use of eye contact and body language, for example, are not possible. It is therefore now more important than ever to guide and support your students to develop these important life skills.
Benefits for student learning and future life skills
Adopting compassionate communication skills encourages students to identify helpful and unhelpful behaviours in both themselves and others. It encourages students to carry out a higher level of self-monitoring when engaging in group discussions, so they become more aware of the influence they can have on the group and how they can use this to enhance their experience of working in a team.
When using compassion in group settings, students will be encouraged to notice when distress or disadvantage might occur in both themselves or others in the group and, importantly, take action to address this. What is key is that students recognise that it is the responsibility of the whole group to ensure that helpful behaviours predominate and unhelpful behaviours are minimised. Putting this into practice in a supportive learning environment means that students have the opportunity to hone these skills, which they can then apply in other environments, sharing the benefits of their communication skills in the workplace, social settings and family environments.
Introducing compassion in the online environment
When teaching online, instructors might also want to consider the following:
Use of cameras and audio
The move to online learning has been challenging for both students and educators, and many students feel very uncomfortable turning on their cameras and audio during online discussions. It is very easy for it to become a group norm for students to communicate via the group chat text area, and once this occurs it can be difficult to undo. Facial expressions are a key part of human communication and behavioural understanding, which is lost when students choose not to use cameras in group discussions. This can impact the likelihood of students developing social relationships with one another.
Encourage the use of cameras and audio from the outset to help create a group norm. Ask students directly to turn on their cameras and encourage this at all opportunities. Personal tutors can also ask students to use cameras during tutorial meetings to help to normalise the use of the camera in a range of settings.
Setting group expectations
Set clear expectations for small discussion groups, such as identifying a facilitator to keep the group on task and provide collective feedback. Make sure everyone understands their role in supporting group discussions to ensure everyone has the opportunity to be heard. It is important that students understand that they all need to contribute to make to a success of the group.
Soothing rhythm breathing
Introducing students to the practice of soothing rhythm breathing can be very beneficial as it can help to induce a feeling of relaxation and calm. This involves taking students through a short exercise to focus on their breathing. Students are invited to sit comfortably, close their eyes and adopt a friendly facial expression. They are encouraged to concentrate on the pace and experience of the in breath and the out breath, feeling the breath move in and out of their body, gradually slowing the breath steadily to about five or six breaths per minute. We use this as part of wider work that we do around emotional regulation, much of which has been carried out in schools with both staff and students.
Outcomes to look out for
When this approach is implemented, we hope to see better student engagement in group discussions through the regular use of cameras and audio and less reliance on communication through text. This should improve social interaction by offering more emotional cues and, as such, this should result in students reporting feeling more supported by one another, and greater feelings of inclusion.
Caroline Harvey is senior lecturer in psychology, and Frances Maratos is associate professor and reader in emotion science,  at the University of Derby.