Despite positive steps, much remains to be done on sexual misconduct
A year on from the OfS' statement of expectations, it's time to implement effective, evidence-based approaches to address harassment and sexual violence
University of Suffolk
,
Bournemouth University
23 May 2022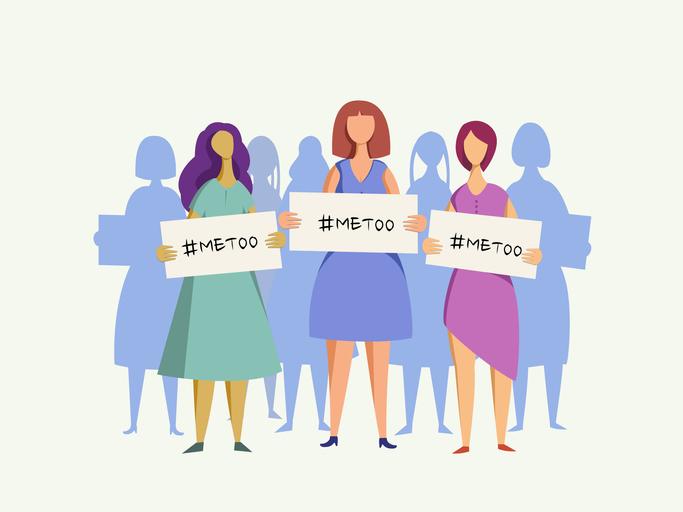 It's been a year since the English regulator, the Office for Students (OfS), published its statement of expectations to prevent and address harassment and sexual misconduct in universities. Underpinning this framework is the principle that all higher education students registered at a provider, however and wherever they may be studying, should be protected from harassment and sexual misconduct from other students, staff and visitors.
At the online event held on 10 May by the OfS to mark this anniversary, the regulator explored various universities' and colleges' approaches to tackling harassment and sexual misconduct, and it is certainly very encouraging to know that many higher education institutions have responded to the statement and introduced new initiatives, interventions and reporting mechanisms to help and support their students.
Taking harassment and sexual violence seriously and taking steps to address it has clearly gained importance across the higher education sector, both in local delivery and national conversations; but one year on, we should reflect on what has changed and how universities can evidence that they are being effective.
This is an important question as it was recently reported in the Independent that ministers have floated the idea that universities failing to tackle sexual misconduct "should risk losing their official status". As was evident during the OfS event, many institutions have endeavoured to introduce improved methods for reporting incidents and better support for those involved in investigations, but the expectation for governing bodies to "ensure that the provider's approach to harassment and sexual misconduct is adequate and effective" is less evident in the HEI accounts of "progress made".
Certainly, assessing the response to the statement of expectations is useful. We know in the statutory education sector that there was a massive shift in the development of policy and practice around online safeguarding after it was announced that its regulator, Ofsted, would inspect specifically around these issues. However, within higher education, everything feels intangible and vague. What does "adequate and effective" look like? And are ministers minded to provide resources and guidance on these points, or is it simply a matter of finger pointing and demands to "do better" – whatever better might actually look like?
In 2019, Universities UK published guidelines stating: "To support the oversight of safeguarding issues, universities provide regular progress reports on incidents and outcomes of all forms of harassment, including those occurring online, to university courts and governing bodies." Yet how far universities have progressed in this regard since our research published in 2020 remains to be seen. Based on Freedom of Information research on the sector, we found that 81 of the HEIs that responded did not have a named person for safeguarding on the university governing body/board directly responsible for student safeguarding.
Given that university boards/governing bodies are supposed to hold senior management in an institution to account, this is concerning. Without a lead on the board, it seems unlikely that sufficient challenge to ensure that approaches to tackling sexual misconduct are "adequate and effective" could be made. This presents a real concern that, despite some progress being made one year on, the sector is still not robustly grounded in preventing and responding to harassment and sexual misconduct.
The regulator had said it would consider making implementation a condition of registration, but this has not been introduced. However, pressure grows from government and the open letter published on 31 March from education secretary Nadhim Zahawi and universities minister Michelle Donelan stated on page 6: "We understand that the OfS will continue its work to evaluate the implementation of the statement of expectations but, in our view, the OfS should include this in a condition of registration as soon as possible."
While the OfS is working to evaluate the implementation of the statement of expectations, we would encourage HEIs themselves to work towards adopting an evidence-based approach to assess how adequate and effective their responses are in practice and to consider what works – and also that governing bodies adopt a more robust approach to monitoring institutions' achievements in successfully safeguarding students, including online.
There have been some excellent examples of what various universities have done to support students in responding to harassment and sexual misconduct, yet HEIs are struggling to evidence and evaluate the effectiveness of implementing their organisational responses to the OfS statement of expectations. Thus, support and prevention are far harder to evaluate. While self-review and evidence-based evaluation are well embedded into the statutory education sector, it seems far more challenging for the HE sector without the guidance and support to do it. For this reason, we have updated our online safeguarding tool, which is a free resource, developed with support from the OfS, that allows HEIs to evaluate their online safeguarding policy and practice and evidence both current performance and progression.
Within our own focus on online harms, we recognise that there is still little guidance from regulatory bodies and HEI member organisations as to how institutions best respond to these issues and, sadly, we hear of many commonplace and undisclosed incidents from students telling us that their institution still fails to have policy and practice in place to support them, proportionate and transparent sanctions for abusers and the means to provide education and training.
If the OfS is to make the implementation of the statement a condition of registration, should more guidance be provided as to what the expectations of "adequate and effective" are and how HEIs can effectively evidence that they are meeting them? We hope this tool will help the sector respond to this growing scrutiny.
Emma Bond is pro vice-chancellor research and professor of socio-technical research at the University of Suffolk. She has more than 20 years' experience of teaching in higher education and researching risk in online environments and is chair of the national NSPCC ethics committee.
Andy Phippen is a professor of digital rights at Bournemouth University and is a visiting professor at the University of Suffolk. He has specialised in the use of ICT in social contexts and the intersection with legislation for almost 20 years.
If you found this interesting and want advice and insight from academics and university staff delivered direct to your inbox each week, sign up for the THE Campus newsletter.