St Petersburg Electrotechnical University (LETI)
1201+
World University Rankings 2022
601–800th
Impact Rankings 2021
ul. Professora Popova 5, Sankt-Peterburg, 197376, Russian Federation
Founded in 1886, Saint Petersburg Electrotechnical University "LETI" is the first higher education institution in Europe to specialize in electrical engineering. 
The university is renowned in Russia and all over the world as a leading research center. ETU "LETI" researchers are credited for inventing radio, building the first Russian hydroelectric power plants, introducing semiconductor heterostructures for high-speed- and optoelectronics. They made major strides in engineering and technology and brought these inventions into our modern world. An inventor of radio Alexander Popov, founder of Russian radio engineering Imant Freiman, pioneer of Russian hydropower engineering Genrikh Graftio and Nobel Prize winner in physics Zhores Alferov have worked here over the years.
Now, ETU "LETI" is thriving as a global world-level university and is listed in top world universities by THE World University Rankings, ranking in the 1001+ band. Experts also praise individual research and education areas of the university: LETI entered the 601+ band in the computer science subject ranking and the 601-800 band in physical sciences and engineering & technology.
The university has over 9000 undergraduate and postgraduate students. Over 1800 students came to ETU "LETI" from overseas. The university teaching staff includes 200 Professors and Doctors, 20 winners of Russian and international awards. The university attracts guest lecturers from Germany, Brazil, India, the UK, Italy, Denmark and other countries.
160 universities, big enterprises and research institutions from 75 countries are among academic and industrial partners of ETU "LETI".
ETU "LETI" is active in its support of student talent and leadership. At the university, the students can fulfill their research potential and expand their creativity at various music and theater groups. 8 student work teams are deployed to various Russian cities. Members of 20 university sports clubs win Russian and international powerlifting, arm wrestling, football, volleyball, billiards and chess competitions. 
LETI is situated in the historical center of Saint Petersburg, which is a Russian cultural capital and one of the world's most beautiful cities. The university campus embodies various architectural styles: from the German Renaissance to so-called Unorthodox Emotional Functionalism. International students and other non-residents of Saint Petersburg are housed comfortably in 11 university dorms.
Over 2000 students graduate from LETI annually. LETI alumni - researchers, prominent business leaders and entrepreneurs, politicians, engineers and inventors - live in 92 countries of the world. Even after graduation, they still are a community that maintains a strong bond with their alma mater and promotes LETI on a global scale.
Bachelor's, Master's and Specialist level training in 38 engineering, economics and humanities majors is conducted at 6 faculties and 2 institutes. PhD level students in 14 majors are taught at LETI by highly qualified academic staff. ETU "LETI" has 9 English-taught Master's programs that follow the current research trends.
Computer Science and Knowledge Discovery program offers students profound training in mathematical modeling, data processing and analysis, artificial intelligence and machine learning.
In the Laser Technologies program, students will gain knowledge of quantum electronics and laser equipment, skills of practical work with modern laser techniques and laser measurement equipment, and the ability to research for the development of new laser measuring devices and systems.
The Heritage Science Master's program covers a new, rapidly developing field related to the research, restoration, and documentation of artworks using the latest achievements of science, including laser technologies.
The program on Photovoltaics and Solar Energy Technology teaches students the underlying physical principles and material science aspects of photovoltaics, technology and metrology of solar modules, equipment, design, and maintenance of solar power plants.
The Efficient Electric Power Industry program is aimed at making technologies more energy efficient. Students study modern electrical equipment with high performance and low energy consumption.
The program on Systems and Technologies in Digital Healthcare​ (in the field of Biomedical Engineering) provides training for specialists in biomedical engineering in the use of modern information, telecommunication and computer technologies, and telemedicine for remote monitoring and health assistance of outpatients with chronic diseases.
In the Automation and Mechatronics program, students learn the principles of robotics and mechatronics, mechatronic and robotic actuators, modern technologies of microcontroller application, the methods of analysis and design of nonlinear, adaptive, and intelligent control systems.
Master's students of the program on Technology Innovation Management study the basics of project management, marketing and innovative activity. Students learn how to manage innovations in business and implement new technologies in resource management of a knowledge-intensive manufacturing company.
The program on RF, Microwave and Terahertz Engineering of Wireless Systems is to train students who will successfully work in design and technology of the state-of-the-art high-frequency, microwave, and terahertz devices for communications, radar, and other wireless applications.
In 2020, ETU "LETI" launched R&D Master's programs for training specialists in selected areas: artificial intelligence, biointerface, portable medical systems and complexes, advanced wireless technologies, electrical technology and power engineering.
Since September 2020, ETU "LETI" and its partners introduced Russia's first online Master's program on Autonomous Service Robots.
Every year, ETU "LETI" holds about 30 international seasonal schools. It is a unique opportunity for international students to learn Russian, gain professional expertise and knowledge in the fields of IT, robotics, biomedical engineering, renewable energy, among others, as well as to get to know Russian history and Saint Petersburg culture. In 2021, ETU "LETI" will hold winter schools online.
Now, Saint Petersburg Electrotechnical University implements large-scale projects at the frontier of modern science in selected R&D areas such as Artificial Intelligence, Human-Machine Interface, Portable Medical Systems and Devices, Advanced Wireless Technology, Electrical and Power Engineering.
Within the AI R&D area, ETU "LETI" has set the goal to integrate into the global research agenda and create a competence center at the university for fundamental research in the field of artificial intelligence and its industry application. In 2019, ETU "LETI" established the Alexander Popov Innovation Institute of Artificial Intelligence, Cybersecurity and Communications to conduct joint research and educational programs in artificial intelligence with the Michael Dukakis Institute for Leadership and Innovation (Boston, USA).
The Biointerface R&D area is based on unique expertise in the field of sensors for health monitoring, wearable electronics, analysis algorithms and digital signal processing. Among the developments are e-textile and electronic skin, systems of nonpharmacological disease correction, interfaces for targeted drug delivery, neurotechnologies based on splicing neurons with fiber optics and living organism control.
Developments in the R&D area of Portable Medical Systems and Complexes are focused on a new healthcare concept - P4 medicine - meant to be predictive, preventative, personalized and participatory. The developments include systems for remote monitoring of patients with chronic diseases, devices for the treatment of oncological diseases, and a digital portable X-ray diagnostic complex for maxillofacial surgery, dentistry and neonatology.
The results of the research conducted by the ETU "LETI" scientists within the Advanced Wireless Technologies area will be focused on the development of high-speed communication systems, including 5G networks, development of the Internet of Things and multi-sensor networks.
Within the area of Electrotechnologies and Electric Power Engineering, ETU "LETI" researchers work on increasing energy efficiency and reliability of electric drive systems, induction heating and melting systems, as well as systems related to renewable energy.
ETU "LETI" is among five leading global research centers in nanotechnology. The technology of growing diamond-like material, known all over the world as the "LETI method," was the first step to developing electronic components made of silicon carbide. Today, researchers of the ETU "LETI" Department of Micro- and Nanoelectronics develop unique materials for electronic devices that are meant to work in extreme conditions.
ETU "LETI" develops portable X-ray devices based on a microfocus X-ray tube, a technology that the world has never seen before. Safety, small size and high image quality make it possible to use the devices made by ETU "LETI" researchers in neonatology, forensics, pharmacology, and restoration of cultural heritage and agriculture.
The ETU "LETI" innovation infrastructure comprises one of the first Russian technoparks, 350 laboratories for study and research, 8 academic and research centers and 5 research institutes.
Each year, ETU "LETI" holds large-scale international conferences, symposiums and seminars in artificial intelligence, electronics, soft computing, X-ray engineering and ergonomics.
Explore rankings data for St Petersburg Electrotechnical University (LETI)
All ranked institutions have an overall score and 4 pillar scores. However for each pillar, only institutions ranked in the top 500 overall or the top 500 in this pillar have a publicly visible score
Key statistics
8,274

Number of FTE Students

(1)

13.1

No. of students per staff

(1)

30 : 70

Student Ratio of Females to Males

(1)

22%

Percentage of International Students

(1)
Video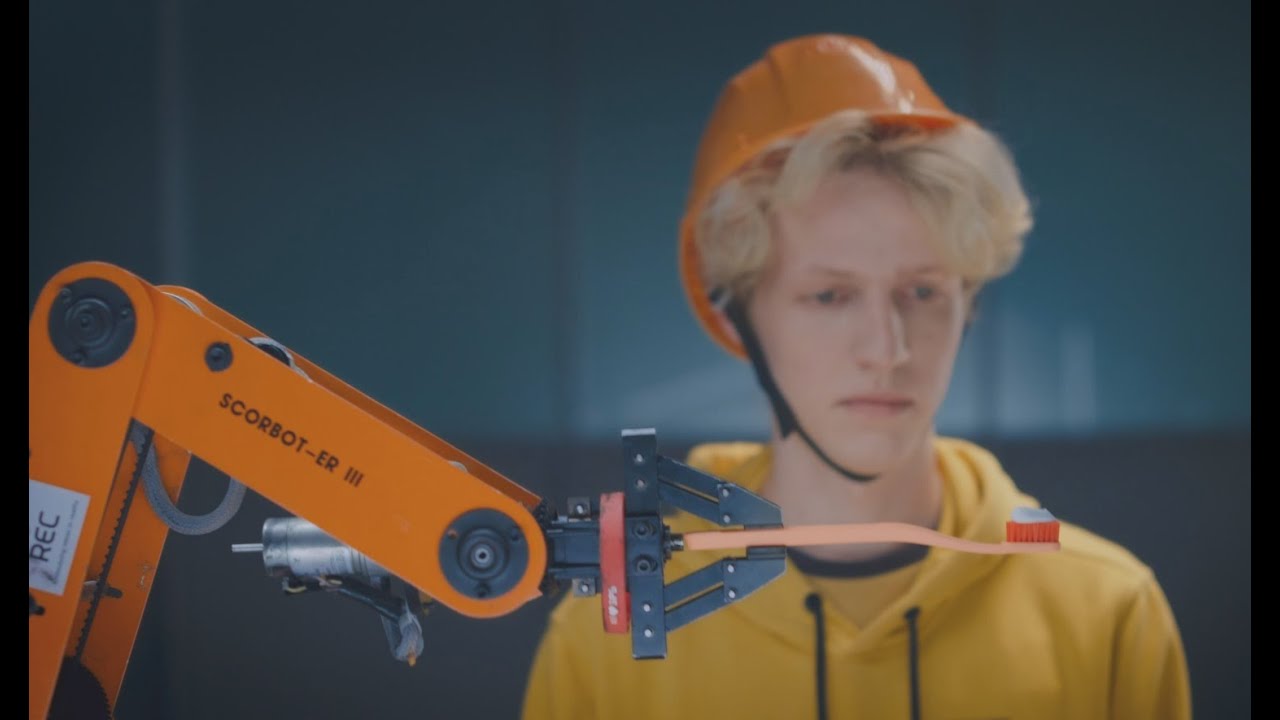 Subjects taught at St Petersburg Electrotechnical University (LETI)
Engineering & technology

Computer science

Arts & humanities

Business & economics

Social sciences