We are not alone: using participatory group activities to engage students in sustainability
Natalie Kopytko and Susannah Sallu detail how participatory activities used for stakeholder engagement can help motivate students to learn about sustainability online
19 Apr 2021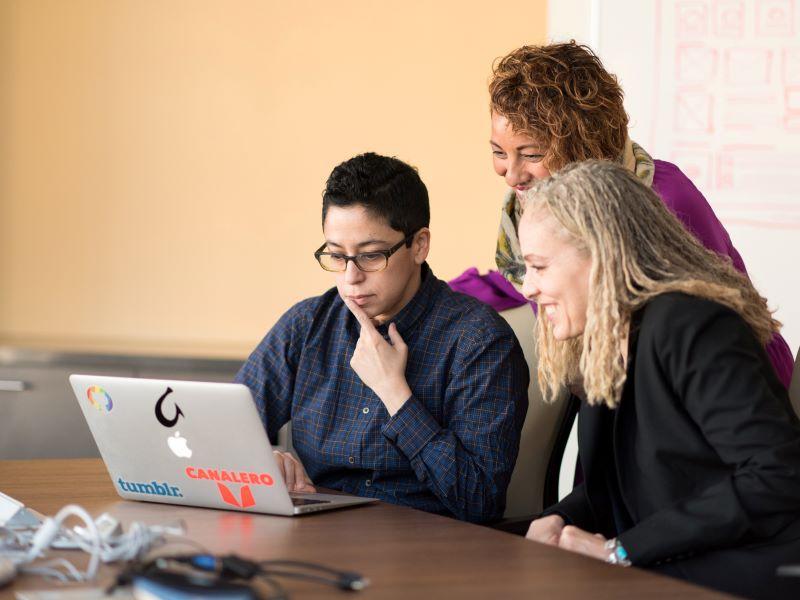 Businesses, non-profits and other organisations increasingly recognise that sustainability needs to be at the core of what they do. Students need to know about sustainability for their careers and in order to become effective global citizens and leaders in their communities.
The complexity of achieving sustainability can easily become overwhelming, leading to apathy. The current levels of social isolation heighten this challenge. Students need empowering activities that support them in developing the leadership skills needed to address these challenges.
Case studies with participatory stakeholder engagement
Group case study work, involving participatory activities used in stakeholder engagement for sustainable development plans, helps students to untangle the complexity of sustainability challenges in a team environment. Current case studies featuring in the news are the most engaging for students. The most effective case studies have a specific local context, but with global connections and a relation to individual consumption.
For example, a hydroelectric dam being constructed in Canada. Renewable energy is seemingly the solution; however, in this case environmental racism becomes an issue with Indigenous groups impacted by the loss of treaty lands.
Selecting a suitable online teaching strategy depends on whether the case study exploration extends throughout the module, as an assessed group project, or serves as a one-off session in a breakout group during a lecture.
Getting started with the group project
Working with other students in the same group throughout a module allows for more exploration of the tools available as well as the chance to build a small community. The nine Belbin Team Roles allow students to understand themselves better in a team environment and can serve as a discussion point when the team task first begins. A Team Agreement form allows students to negotiate and clarify how they will communicate with each other, how they will make decisions, and what they will do when problems arise. This can be submitted to the lecturer via MS Forms or Google Forms.
Meeting space and asynchronous collaboration
While students may opt to use WhatsApp for informal communications, they need a formal meeting space where they can work collaboratively and meet with the lecturer. Parallel meeting rooms can be created in Blackboard Collaborate, where students can also meet with the lecturer to answer any questions. They can then share files to work on asynchronously via Google or OneDrive. Private channels in Microsoft Teams work especially well since the students can have the files in their meeting space with them to share with each other and the lecturer.
Visual activities
Visual tools work well in online collaboration. A stakeholder analysis matrix allows students to quickly grasp the relationship between influence and importance of those impacted by decisions. Students quickly gain an understanding of how those most impacted can be excluded from decision-making.
The Problem Tree breaks problems down into components for easier understanding. The causes of the problem form the roots, while the effects form the branches. A seemingly unmanageable problem becomes easier to manage through this simple analysis.
Reflect on 'what doesn't work'
Visual results that appear unattractive can reveal a lot about the topic. For instance, in the Venn diagram activity, students draw circles for stakeholder groups with size showing the relative power of a group, and the overlapping of the circles to show the connections between groups. Students may respond with "we just have circles that don't touch" or "it became confusing because they overlap too much". The circles that do not touch show that the stakeholder groups do not communicate with each other at all, while "messy" overlapping happens when stakeholders belong to more than one group. Ask students to reflect on the challenges of finding a workable solution with these types of stakeholder relationships.
Participatory activities can be conducted in a single session using breakout groups with a change in both the activity and the tools used.
Breakout groups
For breakout groups, the participatory activity needs to be straightforward with clear instruction. The Six-Thinking Hat activity allows students to quickly explore the multiple perspectives of an issue. Prepare students by providing a variety of videos or short news articles on the topic prior to the session.
Padlet works well to facilitate this activity. Remember to include instructions on the Padlet. The column format provides the clearest option, with each "hat" dedicated to a column. At the top of the columns post a reminder of what each hat describes. For instance, the yellow hat takes an optimistic view, the red hat views the topic with emotion and so on.
Each group can post their responses to each hat on a single Padlet, allowing for students to see the responses from the other breakout groups. The Padlet can then be used to facilitate discussion once all groups return to the main room, while the activity permits all perspectives to be shared.
Rather than framing sustainability as an individual's end point to be achieved, these activities reveal sustainability to be a complex, participatory process involving everyone.
Natalie Kopytko is a lecturer and Susannah Sallu is an associate professor in the  Sustainability Research Institute  of the School of Earth and Environment at the University of Leeds.