Tutor training for architect-educators: twinning, observation, reflection and testing
Staff development and training for architecture tutors is very limited. This resource looks back at a tutor training programme that ran from 1996 to 2002, and draws lessons for future architect-educators
The University of Portsmouth
29 Aug 2022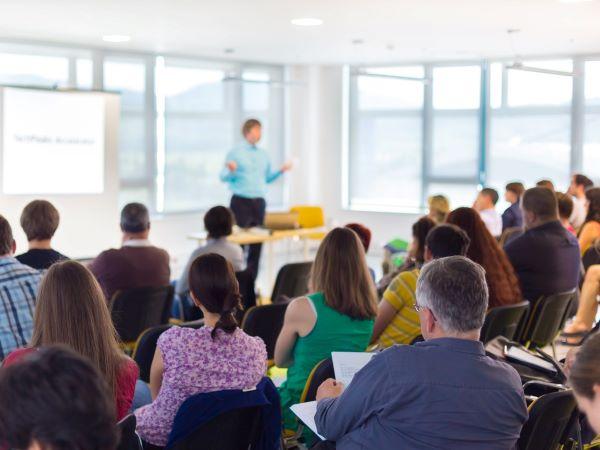 There is debate about how studio-based architecture courses should be taught at university following news reports about bullying at UCL's architecture school. However, this is not a new challenge.
Professional architectural bodies have regularly discussed and implemented reforms relating to what is taught to students. Here, we wish to contend that such conversations should also focus on how this content is being delivered.
Discipline-specific staff development and training for tutors is limited. 
This resource looks back 20 years to the only known tutor training programme in UK architecture education, run by the University of East London, which taught aspiring tutors how to teach using four key approaches:
Twinning

Observation

Reflection

Testing
Running until approximately 2002, this programme taught architect-educators skills for teaching and learning.
1. Twinning: Good twinning – or mentoring – offers both parties the opportunity to listen and learn from each other, whether architect and client, senior architect and junior architect, tutor and trainee tutor, or tutor and students. However, it may not always be possible to match the preferred tutor to the student or training tutor and frustration and disappointment can become part of the learning process.  Unresolved conflict will be detrimental to all involved. New tutors benefit from support such as supervision from a more experienced studio tutor where challenges and difficulties that may arise when teaching in the design studio are resolved together.
2. Observation: Observation is a useful skill that architecture tutors can develop by closely watching how students and staff interact with each other, with project briefs, their environment, etc. Observation is important because it allows one to be fully present without having to participate, formulate or judge. Observation can be supported by supervision and seminars and helps develop a trainee tutor's watching skills while offering a rich learning experience.
Example of an observation: a well-known architect had been invited to a school of architecture to discuss her work. The tutors sat with the guest looking at projected images and holding a discussion with their backs to the students. After a short time, the students lost interest, looking at their phones, getting coffee. A handful of keen students pulled up chairs and remained attentive. The tutor trainee observed this from the back of the room and considered ways in which such a valuable session could be organised to better engage all of the students.
So, how can architecture tutors take time to observe and learn when they must fulfil their teaching duties?  This is one example of where institutions should invest in tutor training. Tutors could be motivated, as a condition of employment, to spend some hours each week observing tutor groups when they are not required to teach, while tutors being observed could benefit from guidance to support and manage this process.
3. Reflection: Reflection is an important part of the creative process. Thus, creative teaching and learning benefits from reflective practice. The more we understand our learning, the more we learn. Reflective practice strengthens observation and awareness. An effective first assignment for trainee architecture tutors is to write a reflection on their educational experiences from their early childhood up to the present. The trainees are often fascinated at what they discover because most will not have investigated this before. When do they feel their creativity and learning was most inspired and when was it hindered, and what made the difference? This is rich food for their own practice as an educator and can be further developed through sharing and discussion with other tutors in seminars. Many architects who now teach were subjected to a bullying and "tough" culture when they themselves were students. Architecture and architectural education were traditionally very male-dominated, making it very difficult for some students. Reflective practice encourages a rethink of the attitude; "What was good enough for me is good enough for them". This can be an uncomfortable process, but one that can benefit tutors, students and the profession as a whole.
4. Testing through practice: The work of the architect as well as the process of teaching and learning constantly tests through practice. Testing through practice works with observation and reflection to form a triangular structure to support student learning. In the same way architecture clients can feel they are not listened to, and their ideas not considered, students can feel undervalued. This is why it is so important for trainee tutors to observe and listen to what their students are saying and build confidence to reflect and rethink when testing teaching styles and strategies.
Creative confidence enables tutors to respond and adapt to the complex needs of students. It enables them to take risks, to process the failures as well as successes and to learn and try again. The University of East London School of Architecture training programme held regular seminars for trainee tutors to share best practice as well as their observations of working with their students in studio. These weekly seminars in combination with supervision by a mentor tutor helped the trainees develop confidence and improve teaching practices. Additionally, specialist workshops presented by invited guests were introduced to address specific learning and teaching issues such as dyslexia, listening and communication skills and creative processes.      
Colleagues who both practise architecture and teach within universities form an essential bridge between academia and professional practice. However, providing discipline-specific training and support is challenging due to limited budgets and time pressures. Following a straightforward framework focused on observation and reflection as part of a community of practice could be a way to satisfy some of the professional development needs of teacher-practitioners and ensure they can support the multifaceted learning needs of architecture students.
Mary Caddick is a self-employed artist and art tutor. She was the course tutor and one of three academics who devised and ran the tutor training programme at the University of East London School of Architecture described in this article.
Martin W. Andrews is an architect and associate dean for global engagement and education partnerships in the Faculty of Creative & Cultural Industries at the University of Portsmouth.
If you found this interesting and want advice and insight from academics and university staff delivered direct to your inbox each week, sign up for the THE Campus newsletter.