Taking challenging courses requiring step-by-step instruction online
Pam Benz offers tips for translating challenging courses, which necessitate students seeing problems worked out step by step, to online instruction modes

University of West Florida
18 Aug 2021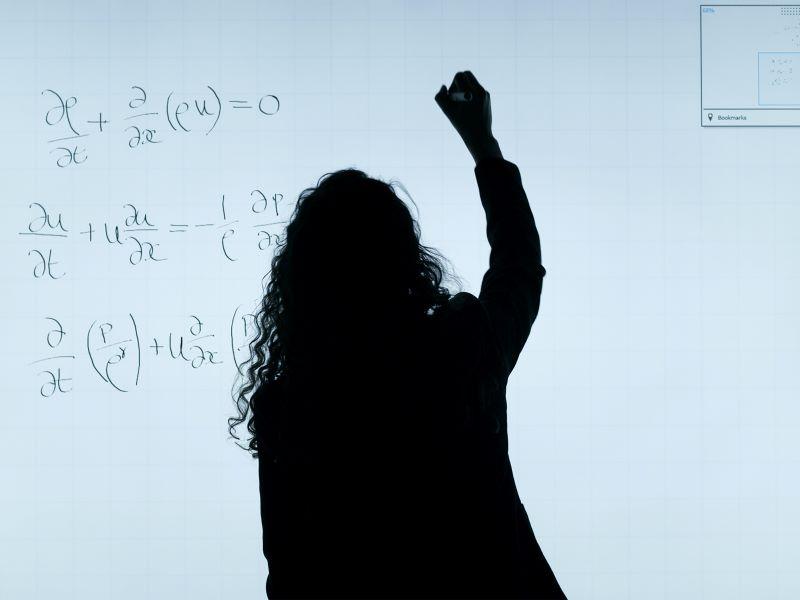 The sudden change to teaching online required faculty to be nimble and to learn new technology very quickly, bringing a multitude of stresses. A personal challenge for me was the amount of time it took to convert my "chalk talk"-style lectures to something such as PowerPoint that was more amenable to online delivery. Calculation-based courses such as chemistry, physics and mathematics necessitate students seeing problems worked out step by step.
Here are 11 tips for teaching challenging courses that need step-by-step instruction online:
Frequent deadlines: nothing motivates a student like a deadline. Frequent, but evenly spaced, deadlines work best.

Create a routine early: when possible, set homework and other due dates on the same day and time each week. I informally polled my students to find out what times worked best for them.

Include participation: use activities that grade on participation. For example, our weekly Chem Success sessions had students work together on worksheets.

Flexibility and compassion: these became the mantras for teaching during last year's pandemic. Everyone is stressed, students and faculty included, and I would often talk to my students for a few minutes at the beginning or end of class just to see how everyone was doing.

Follow up: when a student missed a major assignment, I followed up with them directly. Don't assume it was a lack of interest on their part. For example, many of my students were without internet for several weeks after Hurricane Sally. 

Stay consistent: avoid using multiple online delivery platforms. Learning new platforms such as Zoom, Google Meet or Microsoft Teams is challenging for faculty and students alike.

Mid-point survey: I used an anonymous online mid-point survey to identify areas for improvement. Students were open to sharing struggles and concerns as well as acknowledging what was working well.

Create community: this is challenging to do in an online setting but is perhaps the most impactful for students. Create exercises allowing students to work in small groups. The Chem Success sessions had students work in Zoom groups to complete worksheets.

Virtual office hours: in addition to live lectures, I held virtual office hours. Having a laptop with drawing capability was a must for both lecture and office hours.

Break it down: having frequent quizzes rather than exams or midterms helped reduce student stress and encouraged students not to give up or stop attending.

Be creative with online resources: in the summer of 2020, I taught an environmental chemistry class that traditionally included site visits to local industries. With the pandemic, I had to be creative and use resources such as videos, interviews and websites to create virtual site visits.
Even though the transition to online instruction was fraught with challenges, students proved they were resilient. The preceding comments are recommendations for anyone teaching online and many concepts can be translated for use during in-person instruction.
Pam Benz is chemistry professor and program director for STEM Success at the University of West Florida.