International partnerships drive SDG progress – how do we support them?
Diverse partnerships encompassing various sectors and organisations help mobilise resources and encourage collaboration that can address societal challenges more efficiently
The Association of Commonwealth Universities
,
British Council
1 Mar 2022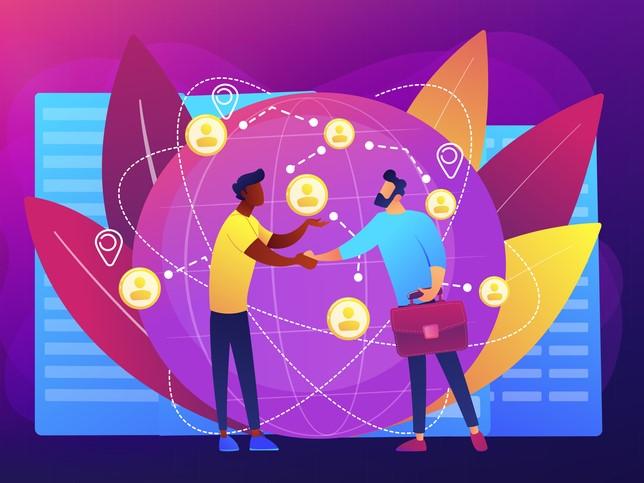 With less than a decade left to achieve the UN Sustainable Development Goals and with progress lagging against many targets, it's now vital that donors recognise that universities are central to driving progress towards all 17 of the SDGs.
Although higher education is explicitly referenced under SDG4 (quality education), the role of universities has often been limited to their contribution within the wider education system. As a new report from the Association of Commonwealth Universities and the British Council finds, universities can be central to driving progress towards all 17 SDGs, and not just the obvious goals related to education or partnerships.
We now know that international higher education partnerships are highly effective in both devising and delivering solutions to global challenges, and harnessing the potential of multisectoral and multidisciplinary partners. They also add unique value to donor investment that has the potential to deliver progress against all the SDGs.
However, donors will need to consider the most effective ways to channel funds in order to facilitate effective progress. A lack of focus on and investment for HE-led partnerships in donor strategies risks limiting the scope of universities to help drive progress towards the SDGs. It is now vital that international higher education partnerships are recognised for their ability to contribute towards all 17 of the goals and supported through coherent and long-term funding.
How do higher education partnerships support SDG targets?
There is a growing understanding of the developmental impact of higher education, but this has not always been reflected in donor strategies, which have tended to focus on primary and secondary education. This picture has started to change, though, thanks in part to the success of projects such as those mapped as part of our report and initiatives such as the THE Impact Rankings, which have played an important role in increasing recognition of universities' contribution towards all SDG targets.
The role of higher education in development is multidimensional and delivered through three main avenues: research generates the knowledge and innovation needed to address the most complex and intractable issues of our time; teaching and learning shapes generations of graduates and leaders who will go on to tackle these challenges in their professional lives; community engagement enables local partnerships and the co-production of critical knowledge.
International partnerships are shown to support all three elements to thrive. As contributors to the knowledge base, partnerships improve our understanding of global challenges and develop practical solutions. As implementers of new knowledge, partnerships not only conduct research to enrich the knowledge base but also implement their results in practice.
Why should donors fund HE partnerships? 
The added value that these partnerships offer compared with other forms of international aid provision is noteworthy and offers compelling evidence of the need for donor investment to be channelled through university partnerships.
One SDG cannot be achieved in isolation, and international higher education partnerships are better equipped than single organisations to address societal issues. Project partners can include universities, NGOs, private organisations, governments and their agencies. Through diverse partnerships encompassing representatives from various disciplines and sectors, such projects encourage collaboration between different types of organisations and address wider societal challenges more efficiently. Partnerships help mobilise resources and allow institutions to complement one another's expertise and experience. Moreover, partnerships reduce financial and project management risks and increase prospects of future funding.
How can universities be supported to develop impactful partnerships?
This report is the latest output from a collaboration between the ACU and British Council – with expert input from Universities UK International – exploring the role of universities in global development. Both organisations have been supporting universities across the Commonwealth and beyond to develop partnerships that contribute meaningfully to the SDGs, whether directly or indirectly.
The ACU's Higher Education and the SDGs Network and its Challenge Grants, as well as the British Council's Going Global Partnerships, support the development of the types of partnerships featured in the study that have delivered impact. We will continue to support these types of interventions in line with our belief in the power of higher education to build a better world. 
The evidence base is starting to shift the policy picture, and funding mechanisms such as the UK Foreign, Commonwealth and Development Office's Strategic Partnerships for Higher Education Innovation and Reform programme have supported groundbreaking collaborations worldwide. But increased funding alone will not be enough.
In the report, we provide a road map for how donors can support international higher education partnerships most effectively. This includes designing programmes that embed the SDGs; supporting partnerships in monitoring and evaluating their progress towards the SDGs; and emphasising the crucial role of partners in the global south in setting the agenda and governance models for north-south partnerships.
As we accelerate sustainable solutions to the challenges the world faces in this Decade of Action on the SDGs, we need to embed the principles of equitable partnerships into higher education projects and the funding mechanisms that support them.
Joanna Newman is chief executive and secretary general of the Association of Commonwealth Universities.
Maddalaine Ansell is director of education at the British Council.
If you found this interesting and want advice and insight from academics and university staff delivered direct to your inbox each week, sign up for the THE Campus newsletter.