How to use journalism and current affairs to support your teaching
Noam Schimmel explains how to use news articles, video and obituaries to teach complex subjects such as human rights

University of California, Berkeley
7 Jan 2022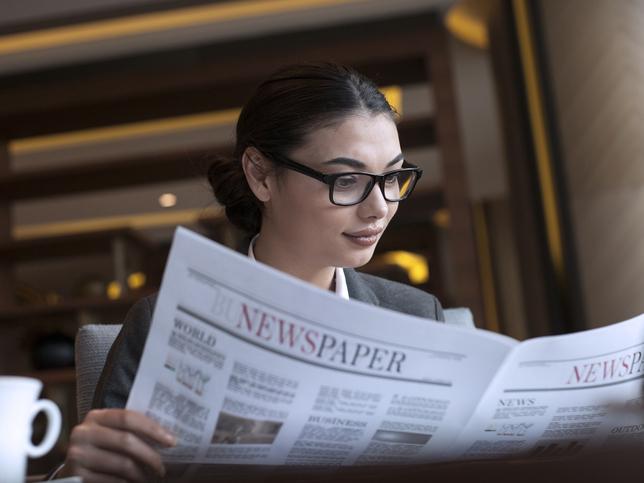 In courses on international studies and human rights, students often seek contemporary perspectives on issues such as women's rights and welfare, educational opportunity, healthcare, reparative justice for genocide survivors, and efforts to reduce poverty and advance human development individually and communally.
Students are interested in individual viewpoints with a strong narrative voice based on lived experience, fieldwork, observation and reflection.
Journalism – whether it's news articles, longer features, video or obituaries – can contribute to an engaging pedagogy that meaningfully links current events with theories, ideas, histories, narratives, policies, laws and ethical issues we examine in the classroom. Short films on journalistic platforms, in particular, can bring into the classroom personal narratives that individualise and humanise a historical event of massive scale, scope and impact such as the genocide of European Jews in the Holocaust or the Rwandan genocide against the Tutsi.
Written testimonies of survivors of such mass atrocities as well as individuals involved in defending human rights, which are often given voice in journalistic outlets, are also useful.
News outlets frequently provide a platform that examines links between historical human rights violations and their contemporary consequences and legacies. Exploring this subject can enliven teaching and enhance student engagement and the relevance of the course literature.
Possibilities and pitfalls
When integrating journalism into classroom teaching, it is important to recognise the perspectives, orientations and biases of news outlets. Media can offer contemporary accounts but are also prone to facile and reductive images, assumptions, frames and outright stereotypes.
Many forms of bias do not fall easily into a left-right political analysis and they can be hard to discern. Particularly in coverage of Africa, much Western media only scrapes the surface of intricate histories, cultures, politics and regional dynamics.
Choosing journalism from diverse sources ensures a healthy pedagogical pluralism.
Using journalistic bias to explore complex issues
Even newspapers of record can provide readers with a false sense of familiarity and knowledge. Sometimes journalism can be used effectively in the classroom in problematic and outlier cases not because of the quality and accuracy of its substantive content – which may indeed be flawed and incomplete – but precisely because its biases are so transparent.
This allows for challenging and necessary conversation about, for example, how Western media represent Africa in preconceived and prejudicial ways, and how this reflects a range of systemic human rights challenges that undermine the respect and fulfilment of human rights in Africa.
It is common, for example, for newspapers of record such as the New York Times and the Guardian to reference Hollywood movies (such as Hotel Rwanda in the case of the Rwanda genocide) when discussing complex issues in a way that neither does those issues justice nor reflects serious and substantive knowledge and analysis. Rather, it provides readers with a false sense of familiarity and knowledge, as some students may have seen the movie. Needless to say, that is rarely a promising place to begin.
A balance to that might be to consider reports from African news sources such as All Africa, South Africa's Mail & Guardian, Uganda's Monitor or Kenya's The East African.
Journalism as a complement to academic texts
The shorter format of most journalism can enhance student classroom discussion and offer a pathway into denser readings. Its relative brevity and accessibility means students can consider a wide range of perspectives on a given issue. I often pair journalistic articles with book extracts and peer-reviewed academic articles.
In essay assignments, although I ask students to focus on our core academic texts, I invite them to include commentary on journalism we have studied and how it illustrates issues we have examined in seminars, lectures and academic readings.
They find that watching short videos, of five to 15 minutes, at home can provide a compelling entry point to discussion and reflection in class. These videos can make more immediate and real issues that may feel distant historically, geographically, culturally and psychologically, and can enable students to engage empathetically. The New York Times' Op-Docs series is a particularly useful resource with an extensive and diverse collection.
Opinion articles can provide the basis for classroom discussion and debate while long-form journalism from first-person perspectives can help to centre the voices of individuals and communities that frequently lack the opportunity to tell their own stories, particularly in academic contexts.
Obituaries provide students with capsule biographies that illustrate the humanity, diversity and range of life experiences of human rights advocates and survivors of human rights violations.
Journalism and history
In the case of the Holocaust or the Rwandan genocide, for example, journalistic outlets can offer current perspectives of human rights advocates and activists addressing issues such as racism. They discuss how the legacies of bigotry and hate that led to these genocides remain potent, harmful, volatile and dangerous. They also share what can be done to address them today as they change form but remain little altered in substance and toxicity.
Articles from the New York Times published between 1941 and 1945 (accessible on its website) illustrate how the newspaper underreported the Holocaust and its coverage reflected prevalent anti-Jewish racism in the United States at the time. 
Similarly, reading its articles from April to July of 1994 depicting the Rwandan genocide one finds frequent false, misleading and prejudicial coverage depicting the genocide as chaotic, intractable tribal fighting rather than as meticulously planned and implemented by a Hutu supremacist elite motivated by genocidal racism and the desire to maintain an authoritarian monopoly on power.
By reading how journalists covered genocides historically, students develop a better understanding of why so little was done globally to prevent and stop them, as well as the role the media plays in global affairs, human rights advocacy, political culture and global public policy.
Studying journalistic texts gives access to diverse perspectives and topics and often with contemporary relevance that appeals to students and enhances their engagement.
Noam Schimmel is a lecturer in international and area studies at the University of California, Berkeley.